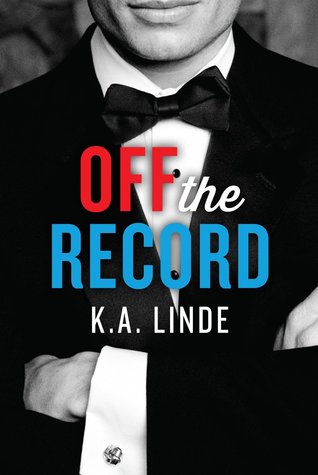 Enter for a chance to win an ARC Paperback giveaway of this book using Rafflecopter below! GOOD LUCK!
PRE-ORDER HERE!

---

Liz Dougherty has no idea a single question is about to change her life.
Her first big reporting assignment for her North Carolina college newspaper has her covering a state senator's impromptu press conference. Brady Maxwell may have everything it takes to be a politician—a winning pedigree, devastating good looks, a body made to wear suits—but his politics rub Liz the wrong way. When Liz's hard-hitting question catches the upstart senator off-guard, it impresses Hayden Lane, Liz's editor who feels she's headed for a promising career as a reporter.
But Liz is also headed into a secret romance with Brady that could destroy both their ambitions. Though he's a bachelor, potential voters might frown on Brady cozying up to a reporter. And Liz isn't sure sneaking around is enough for her—especially when things between her and Hayden might be less platonic than she thought.
Sleek, sexy, and smart, Off the Record ventures into a high-stakes campaign and an even higher-stakes affair to answer the question: When politics and love collide, can there ever be a winner?
I am reluctant to say too much about this book as I truly think that you need to read it yourself and experience the completely AMAZING feelings I experienced while reading this book.  I still have complete Brady Maxwell HANGOVER 4 days later as I type up my review!
I loved the unique story line for Off the Record.  This is something completely new and different from what I have been reading and like a breath of fresh air…This is the first book I stayed up until 2:30am to read in a LONG time and I think that says A LOT!
Brady is driven, focused on his political career and SEXY beyond belief…He is outspoken, charming and to me is the epitome of a total politician.  This in itself is a nice change – he is not your typical bad boy with tattoos and problems – he is a confident, suit and tie wearing politician – with nothing to fix.  Yes, he is married to his career but he is determined and smart and just sexy as hell – I really can't stress this enough!
Liz is the college aged reporter looking to grow and make a name for herself – she is smart, strong and independent and I loved EVERYTHING about her.  I enjoyed Liz's character so much.  She is the type of girl I have always wanted to be or really be friends with – she knows what she wants and she is a go -getter.  She has this passion and drive to be an amazing writer and journalist.  There was not one annoying quality about her – I liked her even more because she didn't support Brady's political views or was one of those typical girls that falls at a guy's feet!  She made a politician get down on his knees for goodness sakes!!! 🙂
When Liz asks Brady a question at her first news conference putting him on the spot, he is blown away by her.  Their attraction is undeniable and they decide to have a secret romance.  I have to admit here that I am nervous about this agreement as I feel this impending sense of doom that Liz has more to lose as Brady is only willing to give parts of himself as his campaign and running for office is priority and he has made himself crystal clear on this matter.  As this book is told in Liz's POV, I also can't help but think that if I were put into this same situation that I would totally do the same – Brady is hard to resist 🙂
Despite my reservations, I LOVE Brady!  He is sweet and caring to Liz despite having to pretend that they don't know each other intimately and I can see and feel a part of him that is in reality more serious about her than he even realizes.
As elections loom near and truths are revealed and timing is just not right for these two individuals who deserve this happiness, will they be good for each other in the end??  Or will Brady's political aspirations be so strong that he will sacrifice everything to get what he has always wanted no matter who gets hurt in the end?
Linde knows how to write many things…amazing characters that you fall completely in love with and want to know more about, hot steamy sex and a story line that keeps you thinking and interested and days later still thinking about because you want more! The forbidden romance will keep you on your toes because of the fear of being discovered while the behind the scenes look at what THIS politician is like behind closed doors will completely melt your heart.
Yes I do have a soft spot in my heart for Brady Maxwell however I completely adored Liz. To have a heroine who is smart, confident and strong enough to make the right choice for herself than to wait for someone to make that choice for her, completely endeared her to my heart – this may not make sense now but you will understand more when you read this story.
This is one book you will want to buy as soon as it releases – you will want to know more about BRADY MAXWELL! And yes this is a cliffhanger so be ready!
I can't wait to continue this journey with this couple…I believe in my heart that sometimes you don't have to make these tough choices…that despite career aspirations, you could have both – August can't come fast enough..I will be counting down the days to find out how this will all turn out….I still have a smile on my face just thinking about this book – I hope you enjoy it as much as I did! <3 <3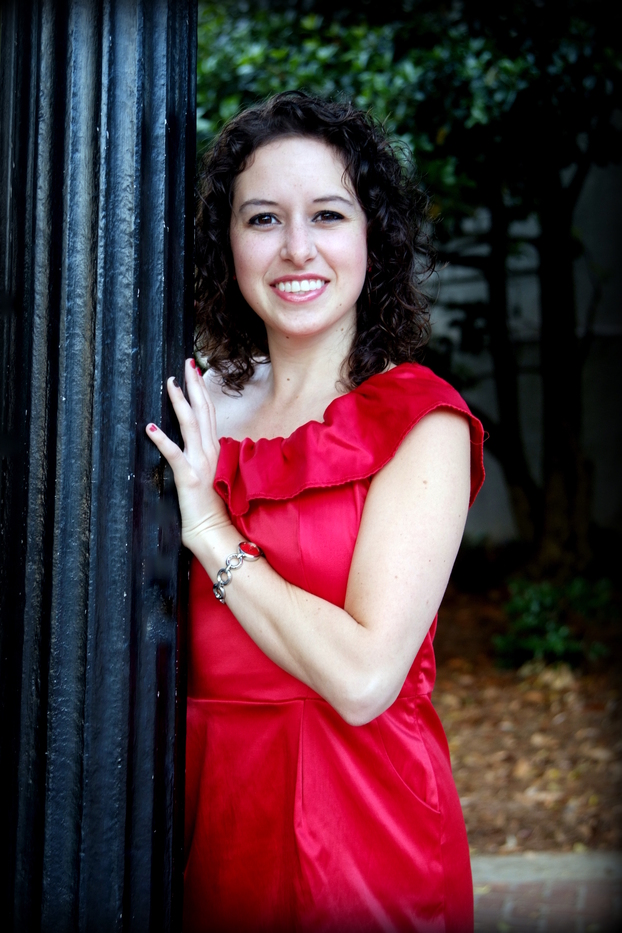 K.A. Linde graduated with her Masters in political science from the University of Georgia in 2012. She also has a bachelors in political science and philosophy. She wrote her the Avoiding Series while struggling through advanced statistical modeling and writing her thesis. She enjoys dancing and writing novels that keep you guessing until the very end.
She currently resides in Georgia with her boyfriend and two puppies, Lucy and Riker.