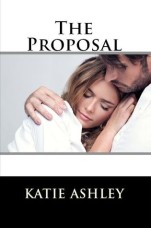 5 STARS!!!
Summary
In the weeks following Aidan's betrayal, Emma has tried her best to move on. Ignoring his countless texts, voice mails, and flowers, she isn't sure she wants to be won back by him. But Aidan isn't going down without a fight—especially not until Emma lets him reveal the secret of his past that caused him to be so commitment phobic.
But fate intervenes when premature labor forces Emma on strict bed rest for two weeks. Aidan steps forward with a shocking proposal. To prove his love and commitment for her and their unborn son, he will take a leave of absence from work to care for her around the clock. Vowing to guard her heart, Emma reluctantly agrees.
While she is touched by Aidan's attentiveness and tender loving care, Emma is thrown for a loop by the amorous attentions of ER doctor, Alpesh "Pesh" Nadeen. Pesh is everything Emma could ever want—successful, stable, and ready to settle down and be a husband and father. Pesh wants nothing more than to win Emma's heart, but she is not sure she's able to give it.
Her heart may still belong to the very man who broke it—the one who is so desperately trying to win her back
Denise's Review
Please do not read this book until you read book 1 THE PROPOSITION – this is the continuation of that story.
For those of you who read my review of THE PROPOSITION, you know I thought the book was well written and entertaining but I felt like it was Emma's story and Aidan did not make sense to me.  Well, let me say hats off to Ms. Ashley, she delivered Aidan's story in spades.
The Preface to this book is outstanding and from that moment on you will not want to put this book down.  Not only did the author make Aidan's actions in book 1 make sense, she made me adore him.  Ms. Ashley accomplished this while continuing to build on Emma's story. There is a scene where Emma reveals part of her past to Aidan and it was so powerful it broke my heart.
THE PROPOSAL details the aftermath of Aidan's betrayal.  This is done on so many levels that you can truly feel the affect on the whole extended family.   Aidan, the manwhore, truly takes to heart his actions and the depth he goes to prove he knows what he wants will touch your soul.
As in book 1, the use of Aidan's nephews or the "little monsters" as he calls them provides for some laugh out loud moments!
The use of Emma's Grandparents in this story was masterful.  There are two scenes with them which are so telling and powerful it truly added layers and an emotional pull to this story.  These scenes built trust and a deeper relationship among the characters.  Life is not always what it is appears.  It highlighted for me that true happiness is about working through things. 
When Emma encounters a charming and grounded ER doctor, Alpesh "Pesh" Nadeen, Emma is forced to face her fears of Aidan hurting her again.  Should Emma chose stable or go with her heart and allow Aidan back into her life?
I truly do not want to give away anything in this book – I want you to read it and enjoy the beautiful journey Ms. Ashley takes you on.
I will say the ending and the epilogue are epic and will melt your heart!   It truly makes the wait from book 1 to the end of book 2 worth it.
Ms. Ashley – thank you for the wonderful story of Emma, Aidan and their extended family.
I look forward to reading more about this cast of characters in future books.
I was honored to have been given an ARC copy of THE PROPOSAL in exchange for an honest review.
About the Author
Katie Ashley is the New York Times Best-Selling author of The Proposition. She lives outside of Atlanta, Georgia with her two very spoiled dogs and one outnumbered cat. She has a slight obsession with Pinterest, The Golden Girls, Shakespeare, Supernatural, Veronica Mars, Designing Women, and Scooby-Doo. By day, she educates the Youth of America by teaching high school English in the burbs.
She also writes Young Adult fiction under the name Krista Ashe.
Twitter katieashleyluv
Website http://katieashleybooks.blogspot.com/