Jane Harvey-Berrick
We are pleased to welcome Jane Harvey-Berrick to our blog today as we feature some of her best selling books. Enjoy some sneak peeks into her books and if you have not read this author or her work yet, make sure to add to your TBR or one click below! We have not had the privilege to read these books yet but we have heard AMAZING things and we can't wait to!! Be on the lookout for our reviews of her work soon! <3
Jane works with a lot of charity organizations – some that are very near and dear  to heart. Here is what she has to say about her charity work:

If you've seen me at any book signings you'll know that I support the military charities http://www.felixfund.org.uk/ in the UK and http://www.eodwarriorfoundation.org/ in the US. Both are charities that support the men and women who work in bomb disposal, and their families.

I admire the people and the work they do, but more than that, a close friend of mine works as a bomb disposal officer and I know what it costs him and his family.

At the Hard Rock Author Event, Tulsa, May 2nd, the organisers are putting together an anthology of short stories by attending authors and the proceeds will go to EOD Warrior Foundation.

https://www.facebook.com/pages/Hard-Rock-Author-Event/240331069482613?ref=br_tf

I'll be supporting the Felix Fund at The British Book Affair in London on April 18th https://www.facebook.com/groups/312505705574612/?ref=br_tf
Check out the #MEGAGIVEAWAY that Jane is giving away – make sure to enter using Rafflecopter below and GOOD LUCK!!!

The Education of Sebastian
Trapped in a loveless marriage, thirty year old Caroline Wilson moves to San Diego after her military husband earns a promotion. Feeling lost and alone Caroline strikes up a friendship with young local surfer Sebastian Hunter.
Sebastian has more than friendship on his mind when he runs into Caroline on the beach. But when sparks fly friendship turns into an illicit love that threatens them both.
The Education of Caroline
Now a successful journalist, Caroline heads out to report from the front lines of the war in Afghanistan. Love is the last thing on her mind when she crosses paths with Chief Sebastian Hunter.
Will this chance encounter reignite the erotic passion of their past?
Book 1- The Education of Sebastian is currently FREE on iTunes

Silence is only skin deep.
Nineteen year old Daniel Colton is the guy all the girls want to date, and the man all the guys want to be. Moody, with an explosive temper, closed off and sullen, he's also beautiful, tatted in delicious ways, with a pierced eyebrow and spiky black hair. It's rumoured he has piercings in other places, too. Is he really mad, bad and dangerous to know?
Daniel lives with his older brother, Zef, and their home is party central. You want drugs, a good time, liquor, no questions asked? Colton's is the place to go.
When Daniel and good girl Lisanne Maclaine have to work together on an assignment, Lisanne finds there's a lot more to the college's bad boy than his reputation. He's intelligent and funny and good company. And then she discovers his secret, why he's so closed off to everyone, and determined to keep people at arms' length. But being his secret-keeper is harder than she ever dreamed.
Recommended for readers 18+ due to sexual references and sex scenes, some coarse language, drug references and drug use.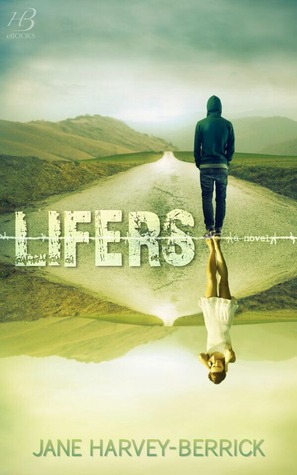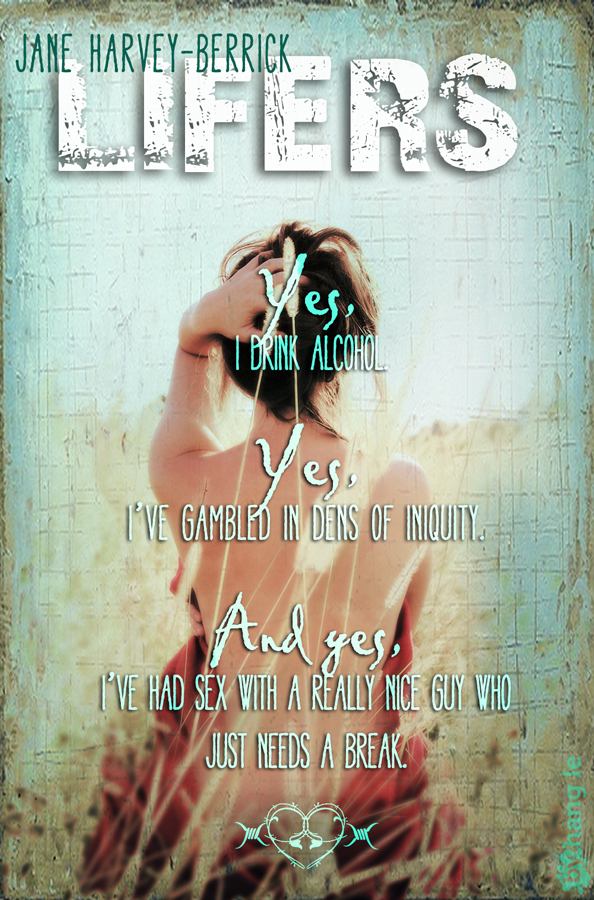 After eight years in prison, twenty-four year old Jordan Kane is the man everyone loves to hate.
Forced to return to his hometown while on parole, Jordan soon learns that this small town hasn't changed since he was carted off to juvie all those years ago. He is the local pariah, shunned by everyone, including his own parents. But their hatred of him doesn't even come close to the loathing he feels every time he looks in the mirror.
Working odd jobs for the preacher lady, Jordan bides his time before he can leave this backwards town. But can distance erase the memories that haunt him? Trapped in the prison of his own mind Jordan wonders if the pain of living will ever subside?
Torrey Delaney is new in town and certainly doesn't behave in a way the locals believe a preacher's daughter should. Her reputation for casual hook-ups and meaningless sex is the talk of the town. Add that to her budding friendship with the hardened ex-con handyman, and the good Reverend is less than thrilled with her estranged daughter's path.
As friendship forms, is it possible for two damaged people who are afraid to love take their relationship to the next level? Can Torrey live with Jordan's demons, and can Jordan break through Torrey's walls? With the disapproval of a small town weighing heavily on them, will they find their place in the world? Can they struggle against the odds, or will their world be viciously shattered?
Is love a life sentence?
Due to scenes of a sexual nature, not recommended for under 18.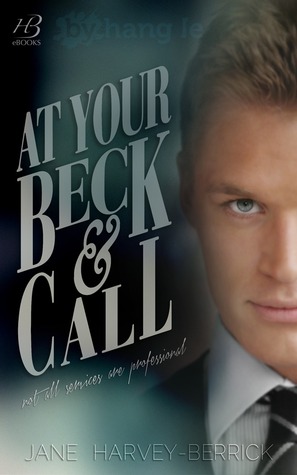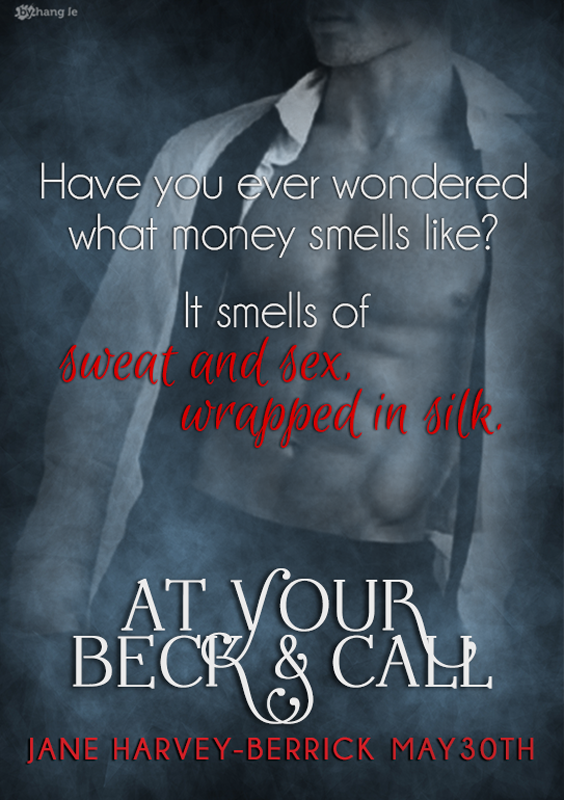 Hallen Jansen has it all. At 28, he has a flashy car, a great apartment, and a job he's good at and that he loves – as an escort – working at your beck and call.
His life is easy, with no emotions or attachments slowing him down – choosing to keep moving, always running from the past.
But when a new client awakens unfamiliar feelings, all bets are off. Can he convince a recently divorced woman twenty years older to trust men again – to trust him? Can Hallen trust himself not to screw things up?
Surrounded by people who choose to judge them, will they make their relationship a reality, or is it heartbreak for both?
Not all services are professional.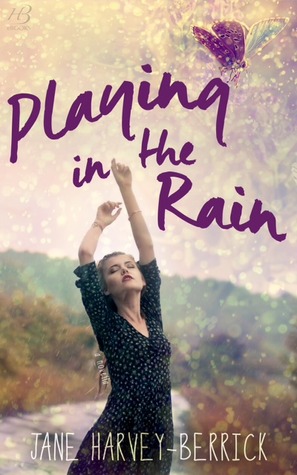 Ava Lawton can't believe her run of bad luck. It's supposed to be an exciting time in her life: fresh out of college, living in a new state, with a new job, and away from her family at last.
But when she's forced to quit her job, everything falls apart quickly. Suddenly, she's alone in a crowd, with no one to turn to.
At her lowest point, a stranger gives her a message that brings her hope.
Now is the time to live life her own way.
Now is the time to choose to be happy.
And maybe it's time to let a beautiful stranger be part of her life.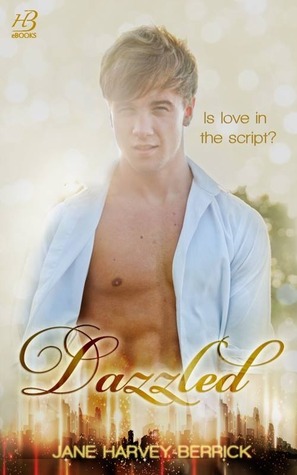 When Hollywood calls, is the price for fame too high?
Miles Stephens is a young actor from London. Out of work, unemployable, and fired from his last job, he gets the chance to star in a break-out role in a big-time Hollywood film.
The film is a great success, propelling him to worldwide Hollywood fame – but it's not all it's cracked up to be, and the pressure starts to get to Miles.
Throughout, he is supported by his friend, Clare, the girl next door whom he grew up with – and who is secretly in love with him.
Miles finds out that fame and fortune isn't everything he'd dreamed about.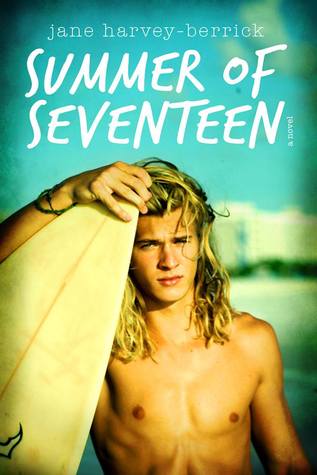 It was supposed to be the endless summer of sand, sea, and surf.
Supposed to be.
But Nick Andrews' life is crashing out of control. His girlfriend and his best friend have declared war, his sister's constant interference in his life is driving him insane, and there are money problems that won't go away.
Being seventeen isn't supposed to be this hard.
When cool surfer Marcus arrives in town, Nick sees that there are easier ways to live. But with his life falling to pieces around him, it's hard to know who to trust.
As the scorching heat of summer grows, events begin to unravel, reaching a shattering conclusion—and a summer he'll never forget.

by