To celebrate the paperback copies of RULE and JET, we are talking music today with author Jay Crownover.  Enter for a chance to win paperback copies of these AMAZING books using Rafflecopter below!  Good luck!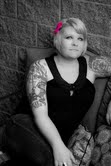 I don't ever really do casting. I never think the people I see in my head when I'm writing look like famous people…sure I'll see a model here or there, or a guy from a tattoo magazine, but it's never a person anyone would recognize right of the bat. Plus I write about men and women that stand out in a crowd…I don't think central casting is the right place to look for their doppelgangers.

Music however…I can talk music and book, mine and anyone else's all day long 🙂

Honestly I'm surprised more authors don't include a playlist. Our day to day lives we live are filled with a sound track. Music on the TV, music on our phones, music in the car as we go from place to place, music in every store we go in…you can't get away from it in the real world so it should totally be a part of the book world.

I will never put a song in my books or on my playlist that I don't actually have on my IPod…my music in the books is real, it helps me define the characters and the scene. It's funny because Rule and Shaw have a playlist that fits the two of the seamlessly together, Jet and Ayden each have their own, plus Jet's songs for Ayden because they are so very different…including musical tastes. Rome and Cora have separate lists and Cora's doesn't really show up in the book…mostly because I think Rome's defines his state of mind, where he is in his life now…and hers is just more for fun. Nash and his lady…well they fit together really well and so does their playlist so it's one for them that's intertwined as well.

When you're writing about a group of people that are in their early twenties and hang out in bars, go see shows, are on trend with what is happening in the world they live in….music has to…absolutely…has to be reflective of that. I honestly think it's imperative.

Plus I have awesome taste in music…I like to share the love 🙂
Synopsis
Opposites in every way . . . except the one that matters
Shaw Landon loved Rule Archer from the moment she laid eyes on him. Rule is everything a straight–A pre-med student like Shaw shouldn't want–and the only person she's never tried to please. She isn't afraid of his scary piercings and tattoos or his wild attitude. Though she knows that Rule is wrong for her, her heart just won't listen.
To a rebel like Rule Archer, Shaw Landon is a stuck-up, perfect princess-and his dead twin brother's girl. She lives by other people's rules; he makes his own. He doesn't have time for a good girl like Shaw-even if she's the only one who can see the person he truly is.
But a short skirt, too many birthday cocktails, and spilled secrets lead to a night neither can forget. Now, Shaw and Rule have to figure out how a girl like her and a guy like him are supposed to be together without destroying their love . . . or each other.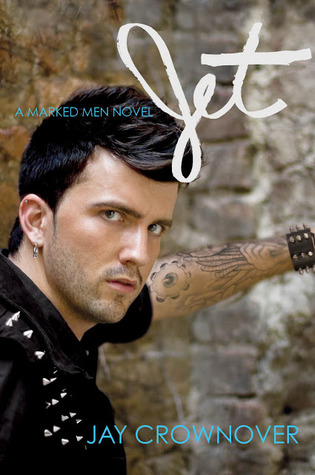 Synopsis
With his tight leather pants and a sharp edge that makes him dangerous, Jet Keller is every girl's rock and roll fantasy. But Ayden Cross is done walking on the wild side with bad boys. She doesn't want to give in to the heat she sees in Jet's dark, haunted eyes. She's afraid of getting burned from the sparks of their spontaneous combustion, even as his touch sets her on fire.
Jet can't resist the Southern Belle with mile-long legs in cowboy boots who defies his every expectation. Yet the closer he feels to Ayden, the less he seems to know her. While he's tempted to get under her skin and undo her in every way, he knows firsthand what happens to two people with very different ideas about relationships.
Will the blaze burn into an enduring love. . . or will it consume their dreams and turn them to ashes?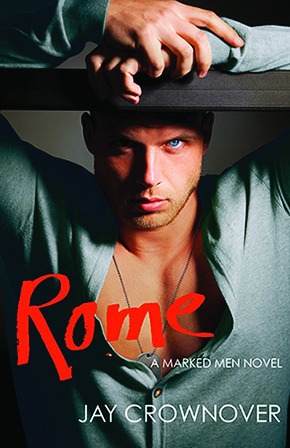 Coming January 2014!!!
Synopsis
Cora Lewis is a whole lot of fun, and she knows how to keep her tattooed bad boy friends in line. But all that flash and sass hide the fact that she's never gotten over the way her first love broke her heart. Now she has a plan to make sure that never happens again: She's only going to fall in love with someone perfect.
Rome Archer is as far from perfect as a man can be. He's stubborn and rigid, he's bossy and has come back from his final tour of duty fundamentally broken. Rome's used to filling a role: big brother, doting son, super soldier; and now none of these fit anymore. Now he's just a man trying to figure out what to do with the rest of his life while keeping the demons of war and loss at bay. He would have been glad to suffer it alone, until Cora comes sweeping into his life and becomes the only color on his bleak horizon.
Perfect isn't in the cards for these two, but imperfect might just last forever . ..
About the Author
I'm supposed to share interesting details about myself so that my readers get to know me so here we go in no particular order: I'm an natural redhead even though I haven't seen my real hair color in years, I'm a big fan of tattoos and have a half sleeve on either arm and various other pieces all over the place, I've been in the bar industry since I was in college and it has always offered interesting insight into how men and women interact with each other, I have 3 dogs that are all crazy, I live in Colorado and love the snow, I love music and in all reality wish I could be a rock star not a writer or a bartender but I have zero talent so there is that.
I love to write, love to read and all I'm interested in is a good story with interesting characters that make the reader feel something.
Facebook | Goodreads | Twitter
---
GIVEAWAY
a Rafflecopter giveaway

Book 1 – Rule

Book 2 – Jet

Book 3 – Rome PRE-ORDER for January 2014