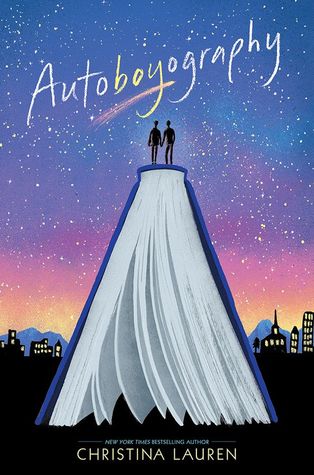 Autoboyography

by Christina Lauren
on September 12, 2017
Buy on Amazon, Buy on B&N, Buy on iTunes, Buy on Kobo
Goodreads

Fangirl meets Simon vs. the Homo Sapiens Agenda in this funny and poignant coming-of-age novel from New York Times bestselling author Christina Lauren about two boys who fall in love in a writing class—one from a progressive family and the other from a conservative religious community.

Three years ago, Tanner Scott's family relocated from California to Utah, a move that nudged the bisexual teen temporarily back into the closet. Now, with one semester of high school to go, and no obstacles between him and out-of-state college freedom, Tanner plans to coast through his remaining classes and clear out of Utah.

But when his best friend Autumn dares him to take Provo High's prestigious Seminar—where honor roll students diligently toil to draft a book in a semester—Tanner can't resist going against his better judgment and having a go, if only to prove to Autumn how silly the whole thing is. Writing a book in four months sounds simple. Four months is an eternity.

It turns out, Tanner is only partly right: four months is a long time. After all, it takes only one second for him to notice Sebastian Brother, the Mormon prodigy who sold his own Seminar novel the year before and who now mentors the class. And it takes less than a month for Tanner to fall completely in love with him.
Happy Release Day to Christina Lauren and their new book Autoboyography! Enter for a chance to win a print copy below!


I swing around to see Sebastian standing next to a bike, squinting up into the sun.
I haven't seen him outside of class in two weeks, and it causes a weird ache to push through me. Straightening, I walk over to the edge of the deck. "Hey."
"Hey," he says back, smiling. "What are you doing up there?"
"Earning my keep, apparently. I believe you call this 'ser­vice,'" I say, using my hands to form air quotes around the words.
He laughs, and my stomach clenches. "Service is more"—finger quotes—"'helping others' and less"—more finger quotes—"'fixing my dad's fancy boat,' but okay."
Holy crap, he's teasing me. I motion to the mess at my feet and strewn across the tarp. "Do you see this monstrosity? This is not fancy."
He peers over the side. "Keep telling yourself that."
Kneeling down, I bring my face within a few inches of his. "What are you doing here anyway?"
"I was tutoring in the neighborhood. Thought I'd stop by."
"So you go to school, write, work as a TA, and tutor? I am lazy."
"Don't forget all the church service." Stepping back, he looks away, cheeks burning. "But I wasn't really in the neighborhood."
It's taking my brain a moment to get from point A to point B, and when it finally connects the dots—that he came here specifically to see me—I almost jump over the side and tackle him.
Of course I don't. I can see by the way he's gripping the handlebar that he's not entirely comfortable with the admis­sion, and a pang of hope blooms inside me. This is how we reveal ourselves: these tiny flashes of discomfort, the reac­tions we can't hide. In some ways, it's why it's so terrifying to live here and have my sexuality safely known only behind my front door. Outside, I could give myself away by a twitch of my lips at the word "faggot," by staring at someone too long, by letting a guy friend hug me and doing it wrong.
Or, by being nervous simply because he wanted to stop by.
I'm probably just projecting, probably seeing this out of my own hope, but still, I want to climb down, gently pry his hands from the bike, and hold them.
I crack a joke instead. "I notice you didn't disagree with the lazy part. I see how you are."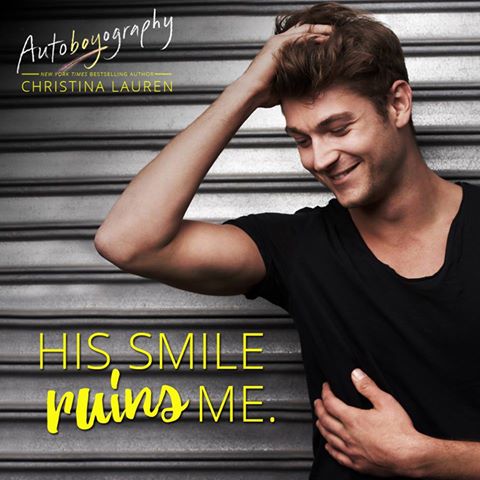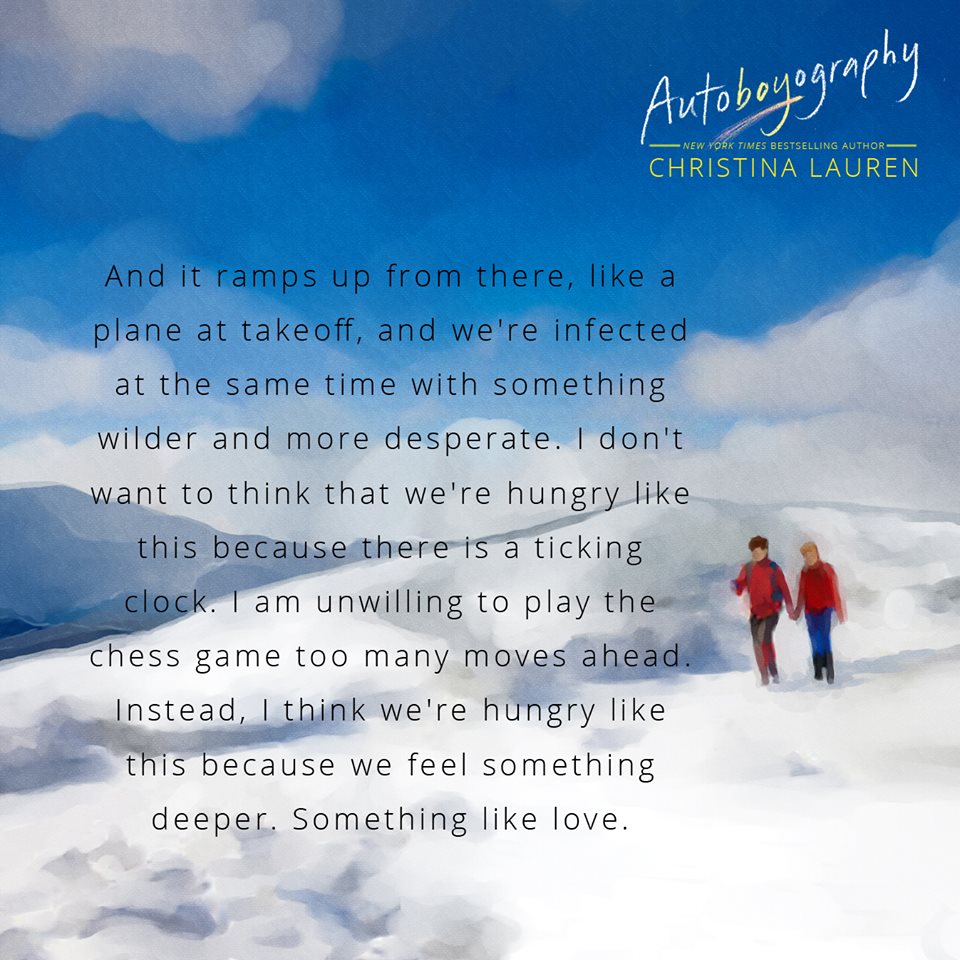 BUY AUTOBOYOGRAPHY TODAY!

*Giveaway now over – congrats to Jennifer O'Connell and Arthetta Rodgers!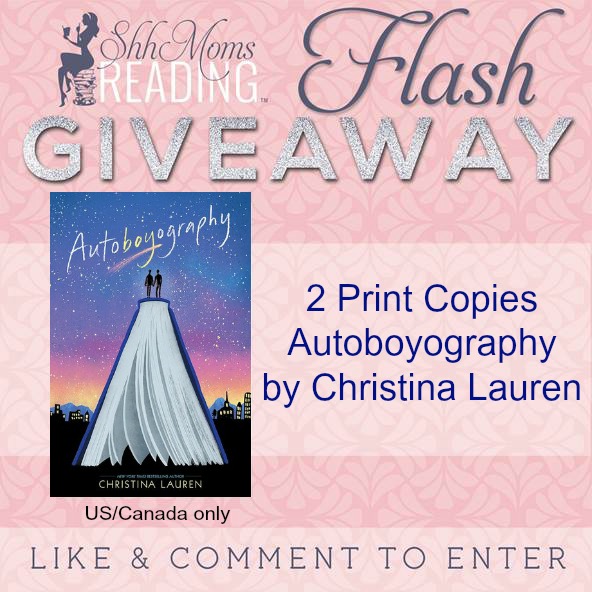 Enter to win a print copy of Autoboyography (2 print copies available – US/Canada only)
All you have to do is share the release and excerpt of Autoboyography on your social media (Facebook, Twitter, Instagram). Sample message below:
Autoboyography by @christinalauren is LIVE! I entered the #Giveaway @shhmomsreading
Please make sure to post a link to your shares below (the more you do the more chances to win!). One winner will be chosen Sunday September 17th. Thank you for sharing!