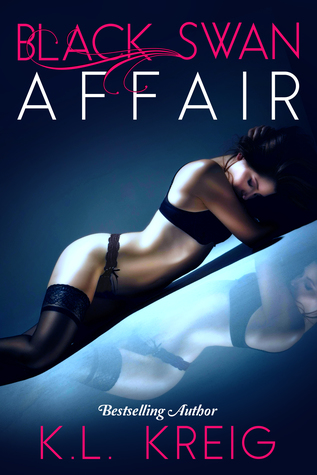 Black Swan Affair

by K.L. Kreig
on October 17, 2016
Pages: 370
Buy on Amazon, Buy on B&N, Buy on iTunes, Buy on Kobo
Goodreads


I've loved him as long as I can remember.

The gangly boy with big brown eyes and unruly hair who grew up into an intoxicating man. He wears scruff like he invented it and ambles with a swagger that makes panties drop.

Killian Shepard.

Shep.

We grew up together. We played Ghost in the Graveyard. Had our own rock band. It didn't matter that he was five years older than me. It didn't matter that he looked at me as a kid sister even as I grew into a woman. It didn't even matter when he left me behind to go to college and start his adult life.

He'd be back.

He was always meant to be mine.

He came back, all right. But instead of smelling of promises, he stunk of betrayal. And he destroyed me—us—the day he married my sister instead of me.

So I did the only thing a girl like me in my position could do.

I got my revenge.

I married his brother, Kael.

Now we're one big happy fucking family.
THIS BOOK. Just WOW! It's been a while since I read a book almost straight through because of the need to know all of the answers, because of the inability to put it down because when I walked away, it just called to me. Black Swan Affair is a must read for everyone and a definite favorite of mine for 2016.
Everything you need to know is in the blurb. I don't want to reveal anything to you as to really feel and experience everything I went through (and really all of the advanced reviewers if you have seen some reviews posted already), you should go in blindly and live through the moments; the moments that will steal your heart, the moments that will take your breath away, the moments that will make your emotions run wild. I felt it all and I promise that you will too.
Black Swan Affair spoke to my heart and soul. Maybe it's because this is a story that has not been done before, maybe because the author poetically crafted a powerful story of what is true soulful love vs. young first love that is unforgettable. Both loves consumed me as a reader because I quite honestly felt for all of the characters…I loved them all. I didn't want anyone to walk away with a broken heart. I wanted everyone to have their happily ever after.
I am on a total book high right now and my heart is SO very happy…K.L. Kreig is another new author to me that I had the privilege of reading and she mesmerized me with her magical way with words and storytelling. In a book world where so many books are similar, Kreig gives readers raw emotion, nail-biting angst and the ability to live these characters lives, to get to know them and love them so that you are rooting for everyone to have a happy ending. But really how can you when such a painful choice needs to be made? When you know that someone's heart will be broken and their life will be changed forever?
I was completely enthralled…this book so hard to put down because I was obsessed with having to know the answers. Kreig seduced me in the best possible way and I am a huge HUGE fan.
Readers looking for different, for something out of the box yet completely perfect and epic in EVERY SINGLE WAY need to read this book. This is a definite TOP PICK of 2016 and an emotional roller coaster of a ride reading experience that I will NEVER EVER FORGET.
I do want to say that the author gave me a story that touched my heart and soul and I'm so happy she didn't take an easy way out with the decision in the end because this was truly such a wonderful reading experience…yes heart palpitations, angst and all – I would not trade those feelings and that high for anything else in the world.
I LOVED IT!!!! Completely UNPUTDOWNABLE!