on December 6, 2016


BLEED BLUE 69: 25 Authors. One SEXY Police Station. All for Charity. Spend your holidays with the brave men and women of Precinct 69 protecting citizens and stealing hearts in the Big Apple. Twenty-five authors have joined forces to bring you their stories—some sweet, some dangerously hot—but all for a great cause. These NYC police officers will keep you warm on a winter's night, make you sweat in the most delicious way possible, and have you wishing for your very own set of cuffs. Only further begging the question: Can anyone resist a hero in uniform?

#ComingDec6th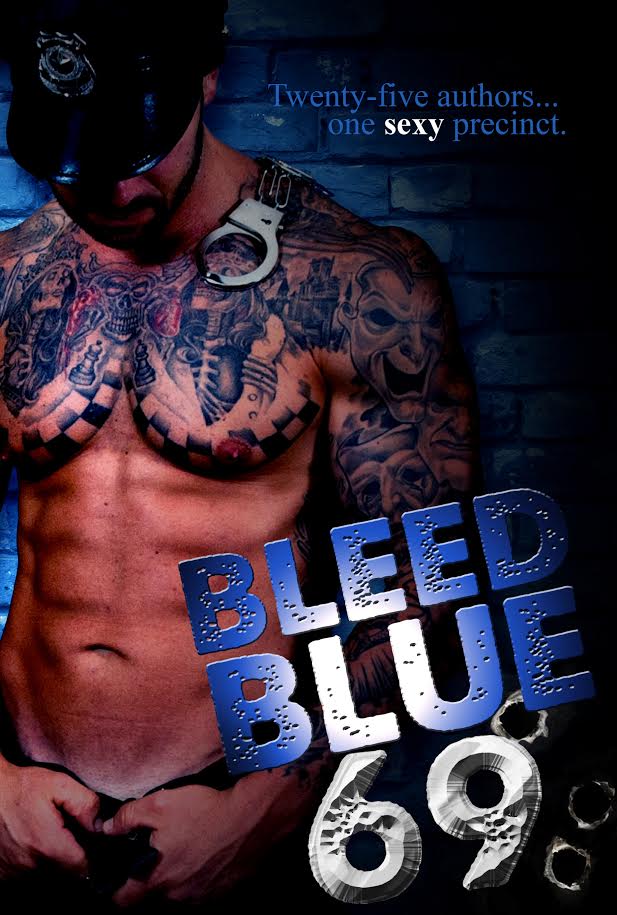 Check out the reader group to stay in touch, get to know the authors and enter some cool, exclusive giveaways:
♥ PREORDER BLEED BLUE 69 FOR $0.99 ♥
Contributing Authors for Bleed Blue 69 include: Alexis Noelle, Josie Bordeaux, Rebecca Brooke Author, Author Emme Burton, MC Cerny Author, Author Sarah M. Cradit, Chelle C. Craze, Jami Denise Author, Lisa Edward, Mary Catherine Gebhard, Z.B. Heller, Vanessa Marie, Author Glenna Maynard, Author Kristen Hope Mazzola, Author Morgan Jane Mitchell, Jenni Moen, Alexis Alvarez Author, Rochelle Paige, Brandy L Rivers, Katherine Rhodes, Emerson Shaw Author, Kacey Shea Author, M. Stratton – Author, Author Madison Street, & Author Felicia Tatum


A low groan escaped my throat. "Just remember who started this," I warned before I nipped at her jaw. My hands found her ass and I gave a gentle squeeze before lifting her up onto the counter.
Tess flashed me a devastating grin and it was over. All my anger faded. Replaced by carnal need.
My heart thumped erratically as my cock pulsed against my pants, growing hard. A delightful shiver of desire ran through her as I reached for the hem of her shirt and lifted it over her head, tossing it to the kitchen floor. The white lacy bra she wore, a stark contrast to her olive skin, was a tease. She liked for everyone to think she was such a lady, but only I knew the truth. Tess spread her thighs wider and wrapped her legs around my waist, pulling me flush against her. My erection pressed into the hot center of her core. I could feel the heat through the thin material of our sweats.
"Hold on to me," I commanded as I lifted her off the counter enough to yank her bottoms and panties past her hips before I set her back down.
Tess squealed. "The counter is freezing!"
"You won't be cold for long," I growled, my voice laced with primal desire as I lay her back against the counter the rest of the way.
I held one of her dainty shoulders with one hand and slowly trailed my other hand downward, skimming the front of her torso, over the swell of her breasts to her jeweled belly button. Leaning forward I flicked the tiny diamond with my tongue as my fingers snaked between her thighs, followed by my mouth—placing flesh-searing kisses in my wake until I settled between her legs and buried my face between her thighs. Her hands stroked my bald head as moans filled the kitchen, drowning out Ami's whines and scratching sounds from the other side of the bedroom door.
We lost track of time—of the world going on around us. The only thing that mattered—was us. Our heavy pants filled the air—and the damn dog's howls. We laughed and smiled as our bodies exploded in fiery sensations, our souls colliding in passion and love.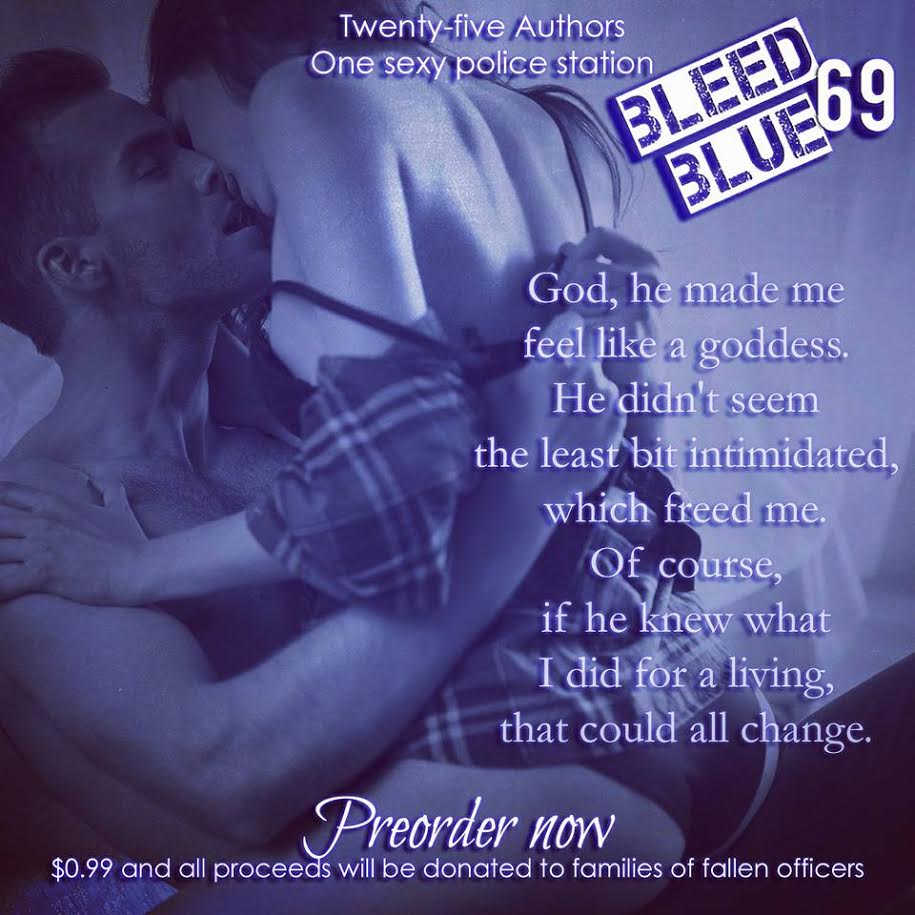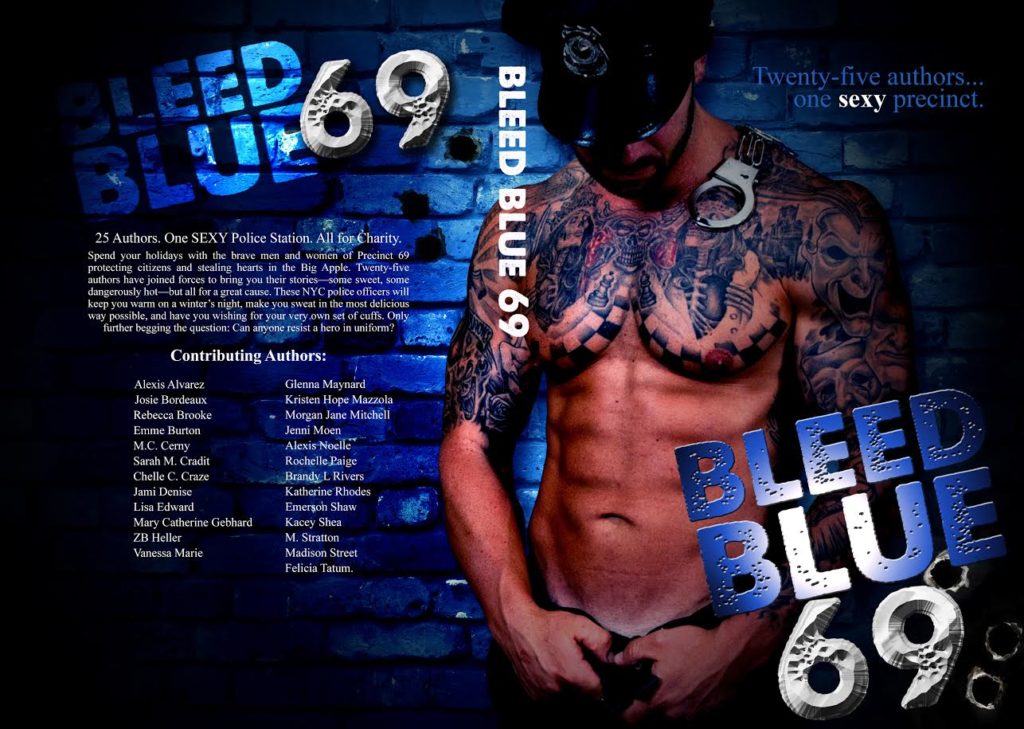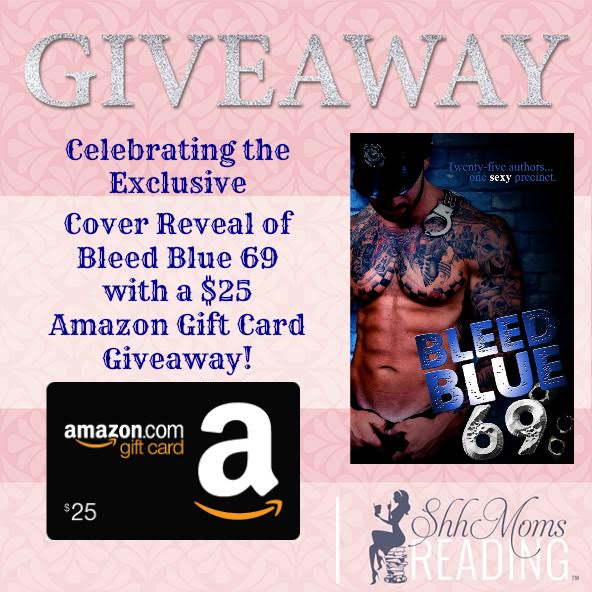 Enter to win: a $25 Amazon Gift Card
*Giveaway now over – congrats to Juli Hall*
All you have to do is share this cover reveal, excerpt and giveaway on your social media account(s) (Facebook, Twitter, Instagram, etc). Sample message below:
#BB69 is #ComingDec6th Cover Reveal and Giveaway #BooksForACause #Charity @shhmomsreading
 Please make sure to post a link to your shares below. One winner will be chosen Sunday November 20th. Thank you for sharing!