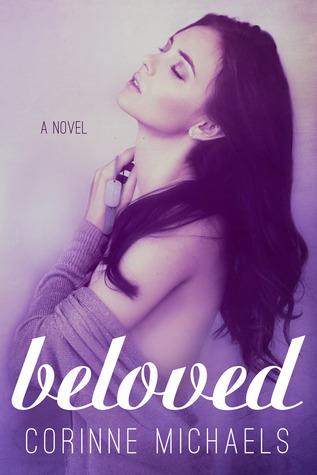 Beloved

by Corinne Michaels
on May 28, 2014
Pages: 378
Buy on Amazon
Goodreads

Not enough.

Catherine Pope has never been enough. Every man she has ever loved abandoned her—from her father to her fiancé. She finally accepted the fact she would never be enough to hold any man's heart and soul.

Then Catherine met Jackson Cole.

When her world literally collided with the sexy former Navy SEAL, everything she always believed is turned upside down and left scattered. He made her feel alive and desirable, consumed her with fierceness and loyalty—which completely unnerved her. Jackson got her in a way no one ever had, giving him the power to destroy her.

If she breaks down and gives him what's left of her battered heart—will he protect it? Or will Catherine become an irrelevant part of yet another man's life?

Will she get the one thing that has always evaded her – to finally be someone's beloved?
In preparation for Beholden's release (book 2 in this series), check out more about Beloved and meet Jackson and Catherine! For those who have not read yet, you are missing out!!! Beholden is releasing October 29th. Preorder on iBooks.

Jackson takes a step closer to me, stalking me like I'm his prey, and I counter with another step back. Once my back hits the car door … that's it. He has me pinned and we both know it. He raises his arms, placing them on the frame and caging me in.
His lips brush against my ear when he whispers, "Oh, but your body says otherwise." His body closes in on mine and the last remaining space between us disappears. Heat floods my core, my face, my body—my lids flutter closed and I take a shaky breath. "Open your eyes, Catherine."