Today we welcome Angie McKeon, R.E. Hunter and Corinne Michaels to our blog as they talk with us about some of their favorite things.  Make sure to enter the giveaway below and if you have not checked out their books yet – what are you waiting for?!  More info about the books below – ENJOY!
---
---
Shh Moms Reading: Current favorite book…
Angie McKeon – I'll go with my last "I'm going to DIE this is so damn good read!" The Fae Chronicles by Amelia Hutchins. They are UNBELIAVABLE reads. I felt as if my world was rocked reading those three books.
R.E. Hunter – I'm reading BHE Truth right now. I haven't been able to read as much since I'm finishing up Unbroken, but anything Consequences and Tony Rawlings is definitely my favorite at the moment.
Corinne Michaels –  I'm reading the Original Sinners by Tiffany Reiz so I would say that. I've been savoring each word.
Shh Moms Reading: Current favorite author…
Angie McKeon – CD Reiss.
R.E. Hunter – There's no way I can pick just one! Tiffany Reisz, Deborah Harkness, Kristen Ashley, Richelle Mead
Corinne Michaels – Damn that's a hard one! I don't know I have a few. K. Bromberg, Laurelin Paige, Claire Contreras, E.K. Blair…I could probably name 100 more.
Shh Moms Reading: Current favorite movie…
Angie McKeon – Hahaha! This is going to sound so lame, but Frozen. Gah, I love that movie.
R.E. Hunter – The Secret Life of Walter Mitty. I've seen it at least four times. I love it and it has an awesome soundtrack!
Corinne Michaels – Pitch Perfect. I watch it at least once a day.
Shh Moms Reading: Current favorite song…
Angie McKeon – It Ain't Pretty by Lady Antebellum.
R.E. Hunter – Latch by Disclosure ft. Sam Smith
Corinne Michaels – Am I Wrong by Nico & Vinz
Shh Moms Reading: Current favorite food…
Angie McKeon – Coconut Custard Pie. I could eat it ALL day, EVERY day.
R.E. Hunter – I'm a girl after Luke's heart … mac n' cheese!
Corinne Michaels – Is wine a food? No? Lets go with grapes then!
Shh Moms Reading: Current drink of choice…
Angie McKeon – Coffee.
R.E. Hunter – I always go for Prosecco or a Lemon Drop Martini!
Corinne Michaels – Lemon Drop Martinis or shots.
Shh Moms Reading: Favorite activity to do with a group of friends…
Angie McKeon – Hmm… I think watching UFC fight night. It's the best and the great thing about it is I don't have to leave my house. Total WIN!
R.E. Hunter – Drinking, dancing, the beach.
Corinne Michaels – I live by the beach again so my girlfriends and I will probably spend almost everyday here.
Shh Moms Reading: Favorite Date night…
Angie McKeon – Dinner with the husband. I'm really not that fun. Haha!
R.E. Hunter – Dinner and dancing
Corinne Michaels – I love going out to dinner so anything where I don't have to cook.
Shh Moms Reading: Favorite word…
Angie McKeon – Ostentatious. I LOVE that word. It sounds so smart. *laughs*
R.E. Hunter – Fuck
Corinne Michaels – Twunt
Shh Moms Reading: Favorite book boyfriend (not your own)…
Angie McKeon – Remy Tate AND Jonathan Drazen.
R.E. Hunter – Andrew Parrish
Corinne Michaels – Colton Donavan
♥BUY THE BOOKS♥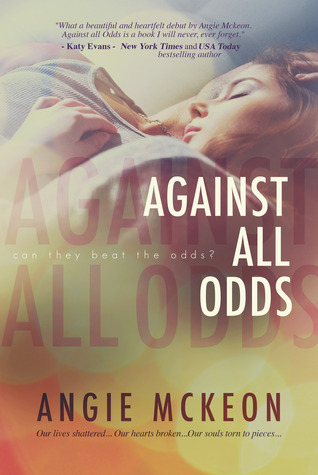 Our lives shattered… Our hearts broken… Our souls torn to pieces…
He was my world, my whole life. My reason for breathing. I had a perfect marriage, a baby on the way, and I felt fulfilled—almost invincible.
Until the day life hit, leaving me broken, vulnerable, and alone.
She was my life. My ray of hope on the cloudiest day. With her, I thought I had the ultimate safety. A love that would never hurt or betray me. I gave her my heart, my body, and my soul.
Until she broke me, destroying every dream and illusion I had about life, love, and marriage.
In our grief, we made a mistake. A mistake I'm not sure we can come back from.

A multi-tasker from birth—and now proudly able to add 'writer' to my resume—I'm a mother, wife and blogger. I love to read, write and drink copious amounts of iced coffee.
All three aforementioned addictions are detrimental to my sanity.
I have a voracious appetite for dark, painful and twisted reads. I'm enamored with the concept of love and heart break. I believe life is a journey, a tale in its own for each of us. The road to happiness is sometimes paved with stones from hell, or glitters of satisfaction graced from the heavens above.
In my upcoming debut novel, 'Against All Odds,' I strive to make you feel. I believe any emotion—whether painful or happy—is good. To me, the key to living is to go through life feeling its ups and downs. Love is dark and it can be painful but, at the end of the day, it can save the most lost of souls and the most broken of hearts
---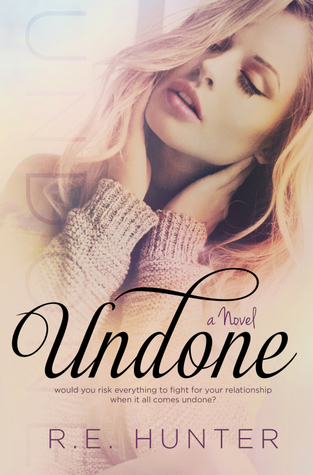 Five years ago, Embry Jacobs ran…
She ran from a past that still hasn't let her go, but her dream of becoming a lawyer is stronger than her fear of confronting that past. Embry's sole focus is to get through law school—with the help of her best friend, Morgan—and make something of the broken girl she became. Not thinking about falling in love, being in a relationship or even entertaining the idea of romance, Embry is moving forward one day at a time.
Luke Brody is charming and sexy, and has a past of his own. He wants nothing more than to put his demons to rest and move on with his life. But, when Embry enters the picture, is he destined to repeat those same mistakes?
Blindsided by their instant attraction, neither Luke nor Embry are prepared for the feelings they're developing. But will it all be for nothing?
Will they let their pasts destroy them, or will they risk everything to fight for their relationship when it all comes undone?

R.E. Hunter is a native New Yorker and lives on Long Island with her husband and their crazy kitten. She works as an attorney by day and writes every spare second she has. She's currently working on the sequel to Undone, which will be released sometime in 2014. When she's not writing, you can usually find her somewhere near a beach with a book in her hand.
---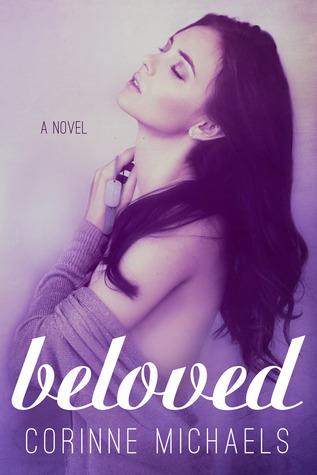 Not enough.
Catherine Pope has never been enough. Every man she has ever loved abandoned her—from her father to her fiancé. She finally accepted the fact she would never be enough to hold any man's heart and soul.
Then Catherine met Jackson Cole.
When her world literally collided with the sexy former Navy SEAL, everything she always believed is turned upside down and left scattered. He made her feel alive and desirable, consumed her with fierceness and loyalty—which completely unnerved her. Jackson got her in a way no one ever had, giving him the power to destroy her.
If she breaks down and gives him what's left of her battered heart—will he protect it? Or will Catherine become an irrelevant part of yet another man's life?
Will she get the one thing that has always evaded her – to finally be someone's beloved?


Corinne is an emotional, witty, sarcastic, and fun loving mom of two beautiful children. She's happily married to the man of her dreams and is a former Navy wife. After spending months away from her husband while he was deployed, reading and writing was her escape from the loneliness. Beloved is her first novel due in June of 2014.
---