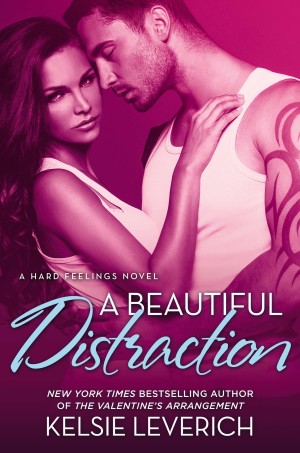 Today we welcome Kelsie Leverich to our blog as she celebrates her new book A BEAUTIFUL DISTRACTION.
Enter for a chance to win a paperback copy of this book from the publisher below. Good luck!
---

From a New York Times bestselling author, a brand new sexy contemporary romance featuring military bad boys: A BEAUTIFUL DISTRACTION by Kelsie Leverich.
Nothing's more dangerous than a bad boy with a broken heart…
First Sergeant Rafe Murano did everything to the extreme. He trained harder, he fought harder, and unfortunately, he loved harder. But he fell for the wrong woman and it nearly destroyed him.
Back home from a deployment, with no mission to consume him, Murano's ravaged by memories of his past. So he drinks until he's numb and drowns himself in meaningless one night stands. But they only take the edge off…
Until he meets Fallon.
Fallon Kelly learned the hard way not to take risks with her heart, But she sees something irresistible in the tatted-up bad boy one more punch away from a ride in the back of a squad car. She offers a distraction. And he quickly becomes an addiction. Little does she know, this bad boy could love so hard it could break her…
This book can absolutely be read stand alone as you do not see the couples from the prior books.
A Beautiful Distraction is the story of First Sergeant Rafe Murano a man recovering from a broken heart or more accurately still nursing the broken heart when the reader meets him.
Fallen Kelly is a woman determined to make her own way in the world using her talent and her desire succeed to make a successful live for herself.
Rafe wounded heart and Fallon's desire to keep men at a distance created afar amount of push and pull for this couple. The sexual tension is tangible to the reader as is the connection these two are working so hard to keep at bay.
I adored the Murano family; its use to not only show how Rafe grew up but also giving insight into the man he is.
Fallon's backstory was so well done; it truly allows the readers to understand her why and in the end offers a heart pulling look at what unconditional love truly means.
The heat between these two created for so steamy moments.
I do not want to give away her backstory or what ultimately gets these two to open up but I will say I was truly pleased to see these two final trust the connection the reader felt building between Rafe and Fallon.
The epilogue to this book was unique and so perfect for this couple. Rafe's desire to make Fallon happy and whole came through in spades with this ending!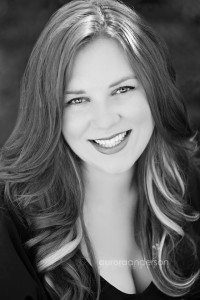 Kelsie Leverich lives with her husband, two children, and their three pets. She loves stories that can sweep you off your feet, make you fall in love, break your heart, and heal your soul.
---
Series Reading Order
Book 1 – The Valentine's Arrangement

Book 2 – Feel the Rush

Book 2.5 – Pretending She's His

Book 3 – A Beautiful Distraction