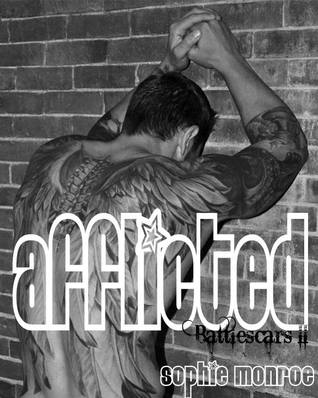 Today we welcome Sophie Monroe to our blog as she celebrates her new book Afflicted which released on May 18th.
Enter to win some amazing giveaways using Rafflecopter below.
---
5 STARS!!!
Synopsis
Fresh off tour Blake Potter, the sexy bassist for Battlescars, is in Smithville, Ohio to work on their next album 'Coming Clean'. Still pining after Aubrey's best friend, Piper, it's going to be harder than he expected to see her back with her long-­‐ term boyfriend, Cole. He's trying his hardest to forget her, but not matter how hard he tries to stay away circumstances keep bringing them together. Being burned before, he refuses to let it happen again. He's still struggling to let go of Rowan, the girl that made him the way he is.
Piper is fighting an uphill battle of her own. She's working her ass off trying to make a name for herself as a tattoo artist. Her long-­‐term boyfriend, Cole, was recently discharged from the Marines turning her world in a way that she never expected. When he begins leaving for days at a time Piper starts struggling to help him pick up the pieces. She calls the one person that might be able to help, Blake. He becomes the friend that she needs no matter how much it's killing him.
What will happen when one phone call changes everything for both of them leading them in a path that neither anticipated? Pasts will come out of the shadows and threaten to ruin everything.
TEASER
Kim's Review
After I read Battlescars, Jake & Aubrey's story, I've been really looking forward to Afflicted ~ I wanted to so where the sexy bass player Blake's story went ~ We know Blake had a certain "affliction" for groupies in Battlescars but once Piper entered the picture things were about to change for this rocking hottie!
I was provided an advance read of Afflicted and immediately purchased it cause I knew from the start that I was going to be head over heels in love with this one and ladies I was …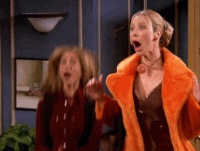 Piper is Aubrey's BFF ~ The bad ass tattoo artist whose ink graced Aubrey's skin ~ We didn't get to really know Piper in Battlescars so when Piper's relationship with Cole her boyfriend of 8 years was brought to light I was truly ….


I knew she loved Cole it was obvious with the ways she took care of him after he returned home from the Marines but Aubrey didn't get the guy she once knew back and what she got back sometimes had me…


I could see it coming Cole was a train wreck waiting to happen and understandably so with what he had been through but it didn't make it an easier for me to feel sorry for him. Afflicted picks up where Battlescars ended so we get a little re-visit of the wedding but with a heck of a lot more detail and let me tell you ladies what Blake & Piper have in the bedroom is ……


yep they have CHEMISTRY all the way and this bad boy is in for a rude awakening! Yes Blake totally…..


for Piper but first the hard road needs to be taken for these two to realize exactly what one means to the other ~ well more so Piper needs to open her freaking eyes. There were parts of this book where I …


Granny Jean is back and she is FREAKING HYSTERICAL ~ I wish she was my Granny that woman is the DA BOMB! Now the book wasn't all laughs for me there were certainly times where I got…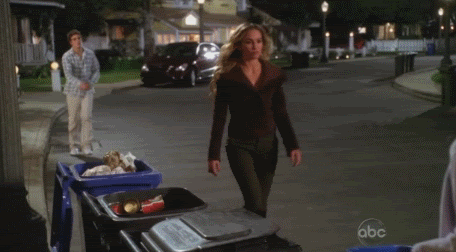 I wanted to bang Piper & Blake's heads together and there was one part of the book where I was literally…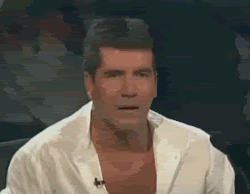 I was truly thinking I had this book pegged wrong and we were going to see Blake and his past connect and Piper and Cole get through his issues. Well let's just say what Blake did made me want to do this to him..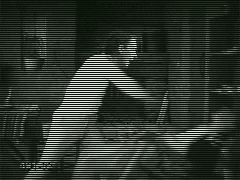 He seriously pissed me off but the Blake I loved was still there and he seriously steps up to the plate. I was totally………


for the two of them and for an ending I wanted. When I got down reading Afflicted I …..


and I …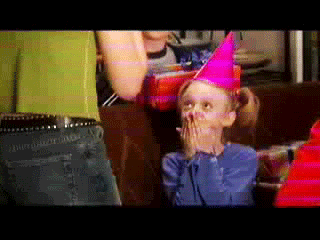 I loved Afflicted more than I loved Battlescars ~ pretty damn awesome for the second book in a series. We got to spend time with Jake & Aubrey ~ Derek is there being Derek and we had brief glimpses of Kevin but don't worry the gang is all here in Afflicted.
5 fist pumping stars for this Rock Star Romance ~ I laughed, cried, jumped up and down like a loon, yelled at my Kindle, had a mini heart attack, dreamed of meeting bam-bam and after my little joy ride smiled so hard I have a perma-grin ~ I recommend that any fan of rock star reads grab the Battlescars series and get started and enjoy the getting a behind the scenes look at these sexy rockers and the ladies that capture their hearts and watch out ladies it's noted Derek's story is next and I have a feeling it's going to be a roller coaster of emotions for that man to be the way he is. My gut tells me he hides behind his devil may care jokester attitude and when we get a glimpse of the real man he is going break all our hearts!
About the Author
Sophie Monroe is an author from New Jersey. She's obsessed with music and loves a good story. She released the Amazon Best Seller Battlescars in March. Afflicted is a spin-off of Battlescars with different characters but has appearances of the reader's favorites Jake, Aubrey and Granny Jean, along with the rest of the gang.
Author Links:
---
GIVEAWAY
a Rafflecopter giveaway

---
TOUR SCHEDULE
Saturday, June 8th
Book Addicts Not So Anonymous – Review & Playlist
Winding Stairs Book Blog – Review
Crystal's Many Reviews – Review
Up All Night Book Blog – Review & Author Interview
Sunday, June 9th
Shh Mom's Reading – Review
Cuddle Buddy Book Blog – Review & Playlist
Wild Wordy Women – Review & Character Interview with Piper
Monday, June 10th
Life With Lesley – Review and Character Interview with Blake
Wine, Relaxation, and my Kindle – Review & Dream Cast (of your choosing)
Reading Bliss – Spotlight with Excerpt
Reviews by Tammy and Kim – Review
Books, Babes, and Cheap Cabernet – Spotlight with Excerpt & Playlist
Tuesday, June 11th
The Little Black Book Blog – Review & Author Interview
Island Lovelies Book Club – Review
Peace Love Books – Review & Excerpt
Novel Seduction – Review & Playlist
Wednesday, June 12th
Hardcover Therapy – Review
Books Books Books – Review
Kindred Souls Book Blog – Spotlight with Excerpt
Book Goddess Reviews – Review & Author Interview
Thursday, June 13th
Brianna Lee Book Reviews – Review & Excerpt
I Love Indie Books – Spotlight with Excerpt
Stephanie's Book Reports – Review & Playlist
My Fictional Boyfriend & Book Whore – Review
Friday, June 14th
Smardy Pants Book Blog – Dream Cast (of your choosing) & Spotlight with Excerpt
Me, Myself and Books Blog – Review & Excerpt
The Book Enthusiast – Review & Playlist
Sugar and Spice Book Reviews – Review
Saturday, June 15th
Love Between the Sheets – Review
Mary Elizabeth's Crazy Book Obsession – Review and Character Interview with Cole
Book Addict Mumma – Review
So Many Books So Little Time – Review
Delirious Musings of a Writer – Review