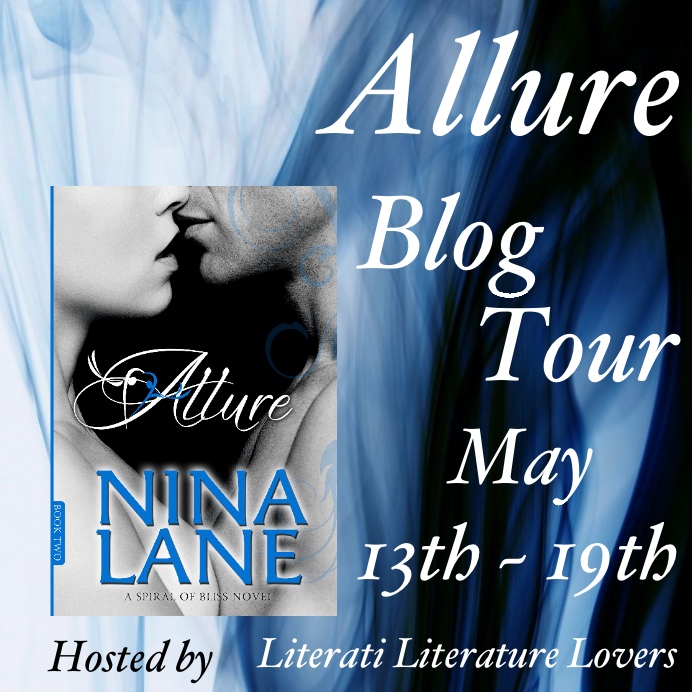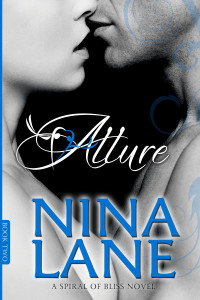 Today we welcome Nina Lane to our blog as she celebrates her new book Allure which was released on May 13th.
Enter using Rafflecopter below for a chance to win an ebook of this book!
---
5 STARS!!!
Synopsis
"We both want this so badly. I can feel it resonating between us like the hot pull of our first attraction, tangible and intense."
After lies and betrayal almost destroy their marriage, Dean and Olivia West reignite their blissful passion. The medieval history professor and his lovely wife are determined to fix their mistakes, and Liv's unexpected pregnancy intensifies their desire to fall madly in love all over again.
Then a family crisis forces Dean back into a feud with his parents and siblings, dredging up guilt over a painful family secret. Dean fights to shield Liv from the hostility, but for the first time, Liv resists her white knight's defense. Her newfound resolve clashes with Dean's desperate need to protect her.
Liv and Dean have battled obstacles together before, but bitter family conflicts now endanger their fragile intimacy. And when Dean's career is suddenly threatened, he and Liv must struggle with events that could damage them in ways they had never imagined.
Kim's Review
Allure picks up where Arouse left off with Dean & Liv realizing how important it is to work together at their marriage and that perhaps sex, even thought it's magnificent, isn't all their marriage could be based on.
After the little bombshell Liv shares with Dean he gets a call that will bring him back to California and face to face with his family and ultimately his ex-wife. Despite Dean's insistence that Liv stay home she stands up to him and explaining she wants to be there for him. Little did the two of them know exactly what would go down in California.
The utter heartbreak that Liv experiences yet again had me in …….


and then what I thought was a repeat of Dean withholding information from Liv had me……………………………………………….


Liv is still trying to "find" herself in all of this and the way she is treated by Dean's family who openly embrace his ex-wife had me spitting nails at the same time wanting to hug Liv but Liv proves how strong she ultimately is and I was so………………………….


Allegations against Dean had me…………………………………


and the ultimatum he is given is just the opportunity that Liv needs to push Dean towards something he once loved to do and Liv to seeing how she can go about things when relying totally on herself.
When I got to the end of Allure I was……………………………


Just as amazing as the first book and if I dare so say more up's & down's ~ EXCELLENT ~ I can't wait to see where the third book takes Liv & Dean ~ I'm a tad………………………………………….


but at the same time I have faith in their love and I'm hoping the old adage that applies in this situation ~ I can't tell you so you will have to read but you will recognize the adage when you get to the end ~ is just what this marriage needs.
This is another 5 +++ star read from Nina and once again she will leave you wanting more MUCH MUCH more and my one wish is that I will get more from her sooner rather than later. Liv & Dean have become old friends of mine and I'm missing them about now. If you haven't read Arouse I recommend you jump on it now and then head on over to Allure ~ I promise this is one series you wont' want to miss. Told from both Liv & Dean's POV you won't be disappointed. A beautifully written story about issues that couples face in their marriages and how sometimes the hardest decisions just might be the one that is the best to ensure a long life together.
About the Author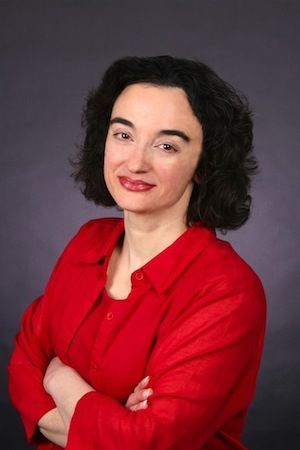 Nina Lane is a multi-published author of elegant, romantic and often raunchy erotica. Her recent release AROUSE is the first book in the Spiral of Bliss series, and her novel THE EROTIC DARK is a #1 Amazon erotica bestseller. Nina used to write novels under the name Natasha Rostova and has published stories in anthologies such as "Best Women's Erotica" and "Erotic Travel Tales." Her work has been translated into both German and Japanese. In addition to writing, she's an avid reader who loves popcorn and has recently joined a workout boot-camp that is kicking her rear end.
---
GIVEAWAY
a Rafflecopter giveaway