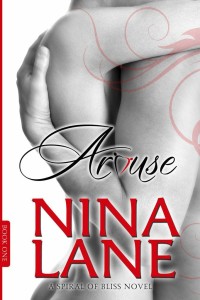 Today we welcome Nina Lane to our blog as she celebrates her new book Arouse.
Enter using Rafflectoper below for an ebook copy of this book.  Good luck!
---
5 STARS!!!
Synopsis
"One day I'm going to touch you in a thousand different ways and show you how to touch me," he said.
And he did.
Struggling with a tormented past, undergraduate Olivia Winter once led a practical but isolated life. Then she met Professor Dean West, a brilliant scholar of medieval history who melted Liv's inhibitions and taught her the meaning of both love and erotic pleasure. But after three years of a blissful, lusty marriage, Liv and Dean now face a crisis that threatens everything they believe about each other…and sex might not be enough to save them.
Kim's Review
I received an ARC of Arouse in exchange for an honest review as well as the upcoming blog tour that we are taking part in. I have to admit I didn't know much about the book except it was about a married couple. I started reading Arouse and I seriously was ……………..


it was like my hands couldn't put down the Kindle. I read this book in about 3 hours it is THAT FREAKING AWESOME. It's the story of Olivia (Liv) and Dean. It's told in both POV's but you don't see Dean's thoughts until around 75% in which believe by then you will want nope you will NEED his POV. This story is unlike anything I've ever read before being they have been married 3 years and together 5. We get flashbacks from when they first met which had me………………….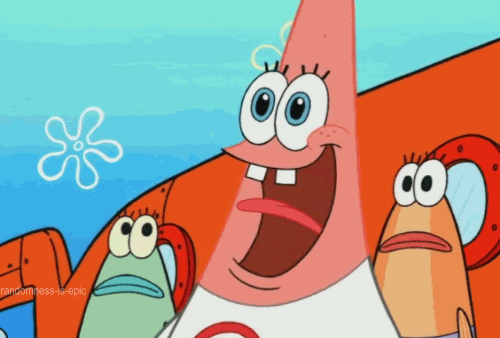 we have flashbacks that also made me very………………………..


but that had more to do with Liv's childhood than anything else and the fact she found Dean was pure kismet. Liv is a very strong, beautiful and as Dean puts it "pure" woman. The fact she ended up the way she did is truly a blessing and quite amazing when she so could've taken a different path. Dean well he is a little more mysterious. The handsome Professor West, Liv was never a student of his, is not what you think the typical professor would look like. If my professors in college looked like Dean did not only would I have………………


but there is no freaking way I would've paid attention. When this story starts off you can feel how much they love each other and I'm not kidding about this I FELT this while I was reading. I never ever doubted their love for one another during the story but there were times that I did…………………………………………


and times where I was…………………………………


but you know what the author did that really endeared me to this story? She made it REAL ~ totally what married couples face in their marriage. I've been married to my husband for 19 years and together for 21 and believe me Nina did one HELLUVA job portraying the doubts, insecurities and secrets that plague any marriage. Heck maybe not all of those take place but I guarantee one of them will come into play during a marriage. There were parts of the story where I …………


Some parts of the story did leaving me seriously doubting things and some parts had me……………………………………………..


yes I laughed! Arouse had some angst in it that will leave you both sad and mad. I'm not kidding I had few times where I was……………


Arouse will also show you that communication is KEY. As it is in any marriage that LASTS you have to FREAKING communicate and I don't mean solely communicating in this way…………………………………


sure Liv & Dean were good at that part ~ hell that part was freaking awesome but Dean well he wasn't so good at times with the revealing & talking. I understood why and you will too when you read this an learn his personality. I never once doubted his love for Liv NOT FREAKING ONCE ~ It was pure and strong ~ I never once doubted Liv's love for Dean regardless what transpired in the book even when I wanted to…..


yes I wanted to do that but in a way I got it with Liv based on what is revealed in her book I totally got it. By the end of the book I was totally doing this……………………………………………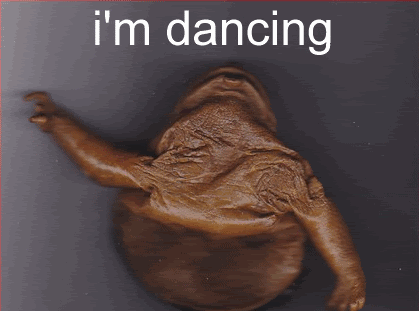 and then I literally was …………………………………….


and then I did this ………………………………………….


what a great freaking lead in for the next book. Yes there is more to Dean & Liv's story. I'm hoping much more because this is a couple I fell in love with instantly. I want to be their friend ~ you know the type of book when you finish it's like saying a goodbye to a good friend for awhile in this case until the next book comes out.
Arouse is beautifully written story about the true trials of marriage ~ maybe not every marriage has what happened in this one but some form of break down happens at one time or another in any long term relationship and the question is the foundation that the relationship built on strong enough to withstand the turbulence? Well you have to read this one to see what I'm referring to with Dean & Liv's relationship.
This book has hit my favorite shelf ~ easily! It also is beyond 5 stars for me. I can guarantee you that no marriage is without strife no marriage is Disney World 24/7 and if you think that then I have some ocean front property in Arizona to sell you 😉 I'm here to tell you I've lived through strife but I have a strong marriage. I've watched too many friends marriages disintegrate and years of marriage thrown away without a fight. In this day and age of quickie divorces and instant gratification I'm STOKED to read a book such as Arouse that shows you how important love is and that love isn't just great "hot panty melting" sex ~ yes it's in the book but it's so much more than that. Nina Lane you have a new fan girl here and I will sing the praises of Arouse to everyone ~ this is a MUST read for EVERYONE!!!!
What beautiful story about a married couple that faced REAL issues! KUDOS to the author for giving us a real life look at what it takes to make a marriage work and what secrets can do to destroy trust. I laughed, I swooned and I cried oh boy did I cry. Dean is SWOON worthy OMG his "beauty" and his love for Liv is AMAZING ~
About the Author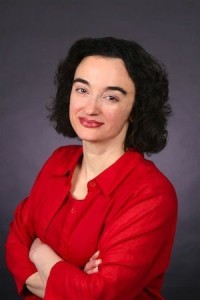 Nina Lane is a multi-published author of elegant, romantic and often raunchy erotica. Her recent release AROUSE is the first book in the Spiral of Bliss series, and her novel THE EROTIC DARK is a #1 Amazon erotica bestseller.
Nina used to write novels under the name Natasha Rostova and has published stories in anthologies such as "Best Women's Erotica" and "Erotic Travel Tales." Her work has been translated into both German and Japanese. In addition to writing, she's an avid reader who loves popcorn and has recently joined a workout boot-camp that is kicking her rear end.
---
GIVEAWAY
a Rafflecopter giveaway