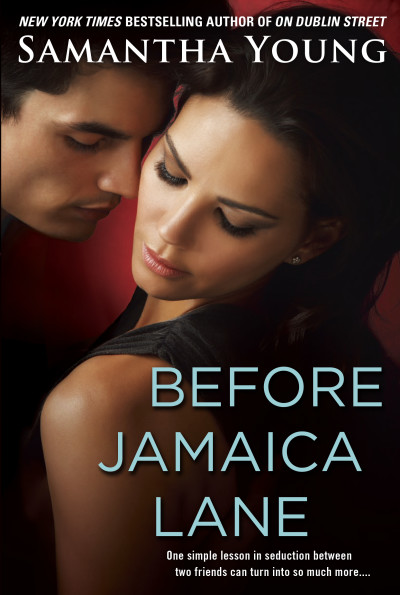 Today we welcome Samantha Young to our blog as she celebrates her new book BEFORE JAMAICA LANE which releases on January 7th. This is a wonderful addition to the On Dublin Street Series.
Enjoy a dual review from Denise and Christine below.
Enter for a chance to win a paperback copy of this book from the publisher using Rafflecopter below. Good luck!
---

One simple lesson in seduction between two friends can turn into so much more…
Despite her outgoing demeanor, Olivia is painfully insecure around the opposite sex—usually, she can't get up the nerve to approach guys she's interested in. But moving to Edinburgh has given her a new start, and, after she develops a crush on a sexy postgrad, she decides it's time to push past her fears and go after what she wants.
Nate Sawyer is a gorgeous player who never commits, but to his close friends, he's as loyal as they come. So when Olivia turns to him with her relationship woes, he offers to instruct her in the art of flirting and to help her become more sexually confident.
The friendly education in seduction soon grows into an intense and hot romance. But then Nate's past and commitment issues rear their ugly heads, and Olivia is left broken-hearted. When Nate realizes he's made the biggest mistake of his life, he will have to work harder than he ever has before to entice his best friend into falling back in love with him—or he may lose her forever…

Suddenly the room shifted and the soft mattress of my bed was under my back, the ceiling of my bedroom in my line of sight. A feathery touch on my feet had me pushing up onto my elbows and I saw Nate taking off my shoes. After I almost knocked Joss off her feet with a serious lack of coordination, Nate had been as good as his word and had gotten my drunken butt in a cab and practically carried me up the stairs to my flat.
"I haven't had sex in seven years," I blurted out, not caring if Nate knew this embarrassing fact about me.
His head jerked up at my confession as he pulled off my right shoe. "Are you kidding?"
I shook my head, pouting a little.
"Seven years?"
"Seven years. I've slept with one guy, Nate, once. It was awful. I was awful. I'm crap at sex, I can't flirt. I'm a loser." I felt tears prick my eyes and flopped back against my pillow.
Nate finished taking off my other shoe. I felt the bed dip at my side as he sat. "Come here, you." He pulled me up and I melted into his arms, his chin resting gently on my head. His warm hands rubbed my back soothingly and in response my drunken tears fell silently.
"You are not a loser," he told me gruffly. "You could never be a loser, Liv, and I don't want to hear you call yourself a loser again."
"Okay," I mumbled.
We sat in the quiet for a while and then I decided since he knew so much he might as well know everything.
"There's a guy at the library. A student. Postgrad. I like him, but I sound like Rain Man every time I try to talk to him."
Nate made a choking noise in the back of his throat.
"Are you laughing?"
He cleared it and answered shakily, "Never." He was so laughing.
"It's not funny," I told him grimly and pulled wearily out of his arms to fall back against my pillow, my eyes finally drifting shut. "I'm going to die alone, Nate."
And as unconsciousness pulled me toward it, I thought I heard him whisper, "Not on my watch, babe."

D: Before Jamaica Lane tells the story of Olivia and Nate two characters who readers met in book 2 Down London Road.  As Before Jamaica Lane opens readers of this series are pulled right back onto why they love Ms. Young's writing and her characters from her On Dublin Street series.
C:  I LOVE being back with the crew again…it's like being back with family.  I adore this series – it's one of my favorites of all time!
D:  The book opens with the whole cast together. The friendship between Nate and Olivia was very clear though it did take me some time to like Nate.  Yes, readers Nate is a manwhore, one who wants no part of a relationship. Sex is sex and although he admires the female body in all forms he has no desire to wake-up next to any woman. Olivia is his friend.  It is clear Olivia enjoys their friendship but does see Nate as sexy as sin. 
C:  I actually have a different opinion of Nate, Denise.  I loved his character right from the get go.  Yes, he likes women – what man doesn't.  What I enjoyed about him is that though he never saw more than friendship in Olivia – he still treated her like gold.  Always looking out for her.  They support each other completely and I found myself smiling at their nerdy conversations.  Reading about their movie and dinner nights showed me how comfortable they were with each other, familiar – like an old married couple though both didn't see more than friendship in each other in the beginning.
D:  I love the friendship that Nate and Olivia built; it is so obvious to the reader that they enjoy each others company; share common interests and that they support each other through good times and bad.  Ms. Young did a wonderful job taking the reader along on this journey. 
When Olivia decides she wants to seduce a post-grad at work, Ben,  she turns to Nate her friend for advice, guidance and coaching. And what better way to teach Olivia than to show her.  Yes, Olivia and Nate embark on an eduction in seduction one that takes Nate to places he thought he might never go again, places that freak him out and may have you wanting you to shake him.  As the game grows more intimate it is clear to the reader that this game has become serious but love is something the  two did not plan for. 
C:  Olivia is painfully shy and though we see a completely different side of her when she is with her friends (smart and witty), she has no self confidence.  Nate is the perfect person to teach her the art of what men want.  Their first kiss and every intimate moment after that completely melted my heart and had me fanning myself at the undeniable chemistry and heat radiating off these two.  Though this story is told in Olivia's POV, I can see how Nate doesn't realize how much he likes Olivia more than a friend.  At times, it was frustrating and I wanted to jump into my kindle to shake him.  The feelings were tangible and I hoped beyond hope that they would be able to see it.
D:  As Nate slowly opens up to Olivia about his past, the reader learns about Nate's backstory and your heart will break for what he endured as a young man.  Which is quite a turn from wanting to shake Nate.. so well done… 
C:  I found my heart breaking for Nate, a man so scared that he wants to run and throw the best thing that has ever happened to him away.
D:  Is Nate's heart too broken to repair? 
Well, you will have to read this story to find out if Olivia can get what she needs from this man who touched her soul. 
Olivia's desire to have the love she deserves was wonderful and though I won't tell you what Nate does I will say I thoroughly enjoyed the end of this book as it highlighted life is not always what you planned but that does not make it any less special! 
C:  I thoroughly enjoy friends that turn into more type stories.  The journey was tough and heartbreaking for these two but Samantha does it in the perfect way that combines all things we love in a great story – angst, love, humor and some drama that make you devour her books in one sitting – that's how I felt as I read this book.  I could not put it down.  This couple will have to work hard to overcome their pasts and their heartbreaks but they deserve nothing less than perfect – if only they could recognize it in each other.  Samantha has truly created an entire cast of characters in this series that we are vested in.  We want their happiness, we want them to find love because they are embedded into our hearts.  Though this story has been done before, Samantha has a way of recreating it in a way that you feel like you have never experienced it before.  Whether it's because of her exquisite writing or her amazing characters, she always does it in a way that makes it so beautiful..so special.  I will read EVERYTHING and ANYTHING she writes!
D:  Please note this book ends at 75% in the ebook form as it contains the 5 star novella Before Fountain Bridge, Adam and Ellie's story!! 
Before Jamaica Lane has me very excited for Fall from India Place (On Dublin Street #4) Hannah's story coming in June 2014!!
And fingers crossed that after that we get Cole's journey to happy!! 
C:  Job well done as always! After = Forever….sighhhhh!!!!! <3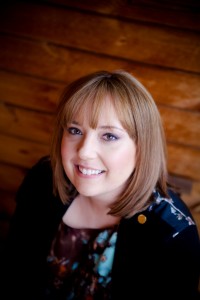 Samantha Young is a New York Times, USA Today and Wall Street Journal bestselling author from Stirlingshire, Scotland. She's been nominated for the Goodreads Choice Award for Best Author and Best Romance for her international bestseller ON DUBLIN STREET. ON DUBLIN STREET is Samantha's first adult contemporary romance and has sold in twenty-three countries.
For more info on Into the Deep visit the official blog http://intothedeepseries.blogspot.co.uk
For info on her other books visit www.samanthayoungbooks.com
Book 1 – On Dublin Street

Book 1.5 – Until Fountain Bridge

Book 2 – Down London Road

Book 3 – Before Jamaica Lane

Book 4 – PREORDER Fall from India Place