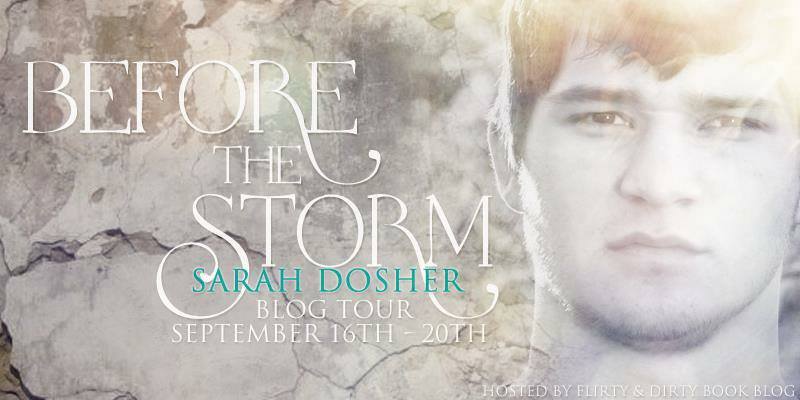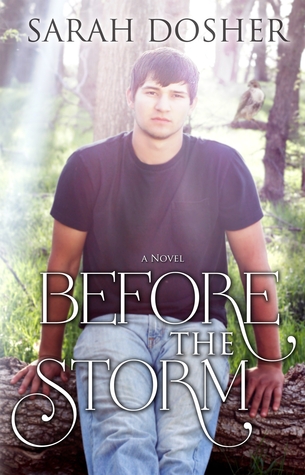 Today we welcome Sarah Dosher to our blog as she celebrates her new book Before the Storm which released on August 30th.
Enter for a chance to win some amazing giveaways using Rafflecopter below!
---
4.5 STARS!!!
Synopsis
This is not a simple story of first loves, this is an emotional yet touching look at life and how the smallest decisions can shape futures.
What you think you know can change before your eyes. Fathers abuse, mothers deceive, best friends betray, sisters dismiss, love controls, and anger consumes.
After graduating from high school, Easton Grace knows exactly what he wants and how to get it. His goal for the summer includes two things: avoiding his father's wrath and protecting his sister. His carefully laid plans are quickly changed when a girl comes to town causing him to lose his tight grasp of control on everything, including himself.
Following years of sorrow, Taylor Monaco returns to a town she never wanted to see again but will forever call home. Her life was eternally changed by the people in this town, especially one boy. Her heart desires someone she's not sure her soul can handle.
Can Easton and Taylor find their path before it's too late – before the storm?
Teaser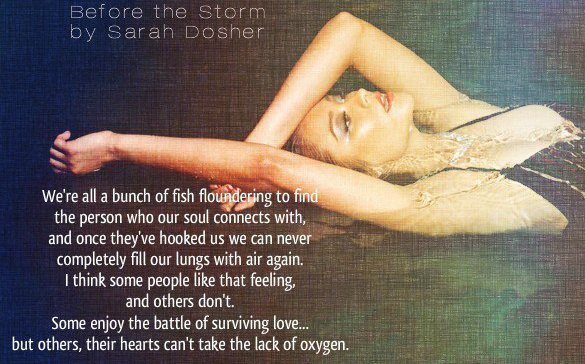 Christine's Review
Haven from the Storm was a 4 star book for me so I couldn't wait to read Before the Storm to get the story of Lily's beloved brother Easton.  Though I knew what the outcome would be, I was nonetheless heartbroken and crying at the end of this book wishing for a different ending for this beautiful cast of characters.
I will start off by saying that I truly enjoyed the past and present POV's in this book offering additional insight into the characters history.  The book starts off at Easton Grace's graduation from high school.  Easton is Lily's older brother.  Easton and Lily have had a tough time growing up in their home with an abusive alcoholic father and a shell of a mother who offers them no protection.  Easton will be going to college soon and his goal is to have a great summer while protecting his sister and shielding her from their abusive father.  What he doesn't plan for is the beautiful Taylor Monaco walking back into his life after so many years.
Taylor also had a tough life growing up in a home with a sister who was very ill and parents who basically ignored her.  When she was younger she moved to this small town in OK to live with her aunt and to enjoy life, to be a kid and to make new friends.
Easton and Taylor have a history together – one that can't be ignored nor forgotten.  When they see each other, despite the hurt and pain from the past, they are drawn to each other because of their strong connection.
I don't want to spoil this story for anyone as I feel that this book was so emotional and heartbreaking and heartwarming all in one that it has to be experienced going in blindly.  Sarah did an amazing job picking out quotes to start off each chapter as each one suited each chapter perfectly.  There were so many hardships and obstacles faced in this book by the characters that it emotionally tore me apart.  And knowing what the outcome would be in this book and actually experiencing it and seeing it with my own eyes broke my heart as all I could think about was the loss of life at such a young age and knowing that there was so much lost time, so many regrets and what ifs and the thought of what the future could have been killed me 🙁
Sarah has a way with words that makes you feel each emotion and it was truly a beautiful thing to experience.
So thank you for these wonderful characters and I hope that we have some HEA to look forward to – I think you know who I am referring to (hint hint!)
<3
Favorite Quotes:
"Easton, I've never wanted anyone but you.  I came back to this town because I had no other choice, but I stayed because it's where you are.  Half of my heart stayed here when I left, and I didn't realize how much I missed it all these years until the moment I saw your face again."
"I know you'll never forget me.  You love me just as much as I love you.  After I walk away tonight, I want you to remember what you gave up because you were too stubborn to fight for it, the only thing you should be fighting for."
About the Author

Avid reader and lover of many, many books.
On September 28, 2012 I got my first ever idea for a novel…it pretty much smacked me in the face. Two weeks later I decided to attempt writing my first novel. I am currently about half way done and hope to finish in January 2013 and then self-publish on March 30, 2013.