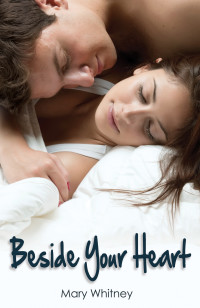 Today we welcome Mary Whitney to our blog as she celebrates her new book Beside Your Heart which released on June 17th.
Enter for a chance to win some amazing giveaways below!
---
5 STARS!!!
Synopsis
Late one night Nicki Johnson plays with emotional fire and Googles her high school love, only to find his name splashed across the British gossip columns. Back in his native England, Adam Kincaid is successful and dating a woman from an aristocratic family like his own. With a career in politics, Nicki's no slouch, but she knows Adam is living a world away from her life. Yet there was a time he was no farther than the next locker. Nicki will never forget their year together in high school—the year of her sister's death, the year her mother checked out. Adam helped Nicki through suffocating grief, and she led him through a coming of age. Was it just high school, or was it something more?
Kim's Review
Sweet Lord Almighty I did NOT expect this angst ridden book about Nicki & Adam ~ The gorgeous Brit that comes to Texas and captures Nicki's eye after the most horrific time in her life. This book starts out with Nikki in 1998 reflecting back to the time she spent her junior year of high school with Adam ~ When the reflection started I


She had just been through a horrific accident with a devastating aftermath the summer before her junior year! She starts school changed and immediately Adam is right in the forefront! While Adam is friendly to her and she's fighting her attraction to him he also has his cheerleader girlfriend Meredith and Nicki's inner dialogue had me


at times. Trying not to want/like Adam and telling herself she would get over him only got harder as she figured out he was the one person she could talk to about EVERYTHING. There was some times in the beginning where I was


but then the author did a great job leading up to the moment to where these two finally admit they "fancy" one another and by that time I was


I was so happy but then a huge


was dropped since Adam was going to be leaving the States in June to head home to Cambridge ~ when they both figured they would put the inevitable off I just


but when something happens that I didn't foresee I was


but the repercussions just had me


and when that time came the ultimate goodbye I was utterly


I didn't want this to end this way I need more! Well I got more in the Epilogue told from Adam's POV and I was


and I can't WAIT for more I need more I want to see where this one goes!
A 5 star angst ridden book about first love that had me questioning if it was the forever love a soul searing love that not many people experience. What's to come I don't know but I know I will READ any sequels about Adam & Nicki cause I don't think these two journey is over quite yet!
About the Author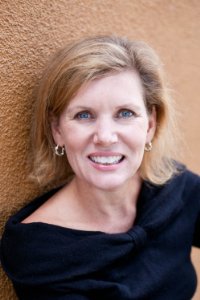 Even before she graduated from law school, Mary knew she wasn't cut out to be a real lawyer. Drawn to politics, she's spent her career as an organizer, lobbyist, and nonprofit executive. Nothing piques her interest more than a good political scandal or romance, and when she stumbled upon writing, she put the two together. A born Midwesterner, naturalized Texan, and transient resident of Washington, D.C., Mary now lives in Northern California with her two daughters and real lawyer husband.
---
GIVEAWAY
Enter for a chance to win an ebook of this amazing 5 star read by leaving a comment following this post. Winner to be chosen tonight.
---
TOUR GIVEAWAY
a Rafflecopter giveaway