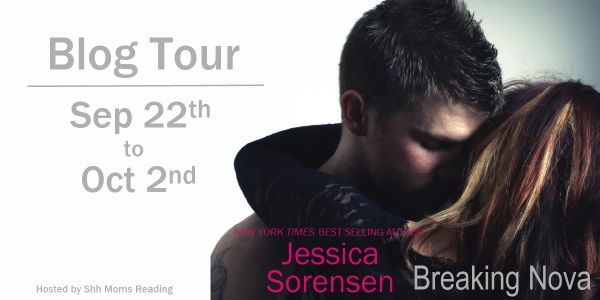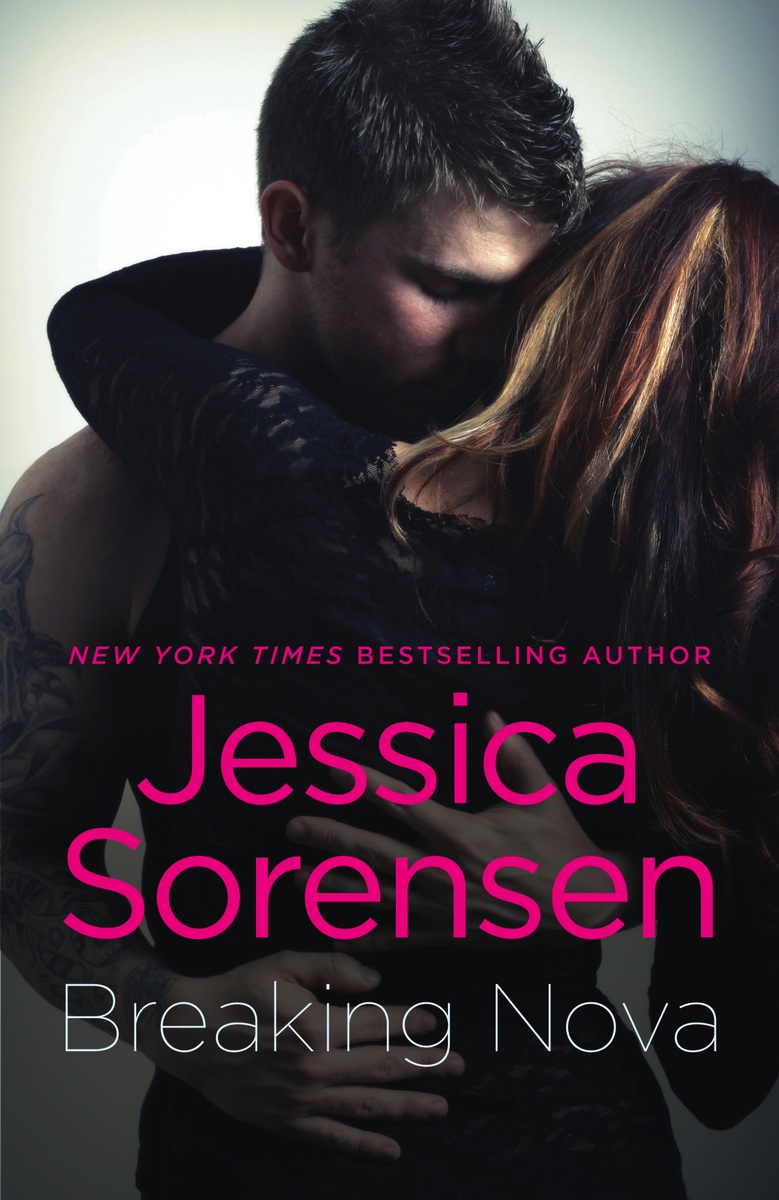 Today we welcome Jessica Sorensen to our blog as she celebrates her new book Breaking Nova which released on September 3rd. Enjoy an EXCLUSIVE Teaser to book 2 which releases February 2014 below.
Enter for a chance to win some amazing prizes including a Kindle Fire below. Good luck!
Breaking Nova is only $.99 right now and is a steal!! Buy it today!
---
5 STARS!!!
Synopsis
Nova Reed used to have dreams-of becoming a famous drummer, of marrying her true love. But all of that was taken away in an instant. Now she's getting by as best she can, though sometimes that means doing things the old Nova would never do. Things that are slowly eating away at her spirit. Every day blends into the next . . . until she meets Quinton Carter. His intense, honey brown eyes instantly draw her in, and he looks just about as broken as she feels inside.
Quinton once got a second chance at life-but he doesn't want it. The tattoos on his chest are a constant reminder of what he's done, what he's lost. He's sworn to never allow happiness into his life . . . but then beautiful, sweet Nova makes him smile. He knows he's too damaged to get close to her, yet she's the only one who can make him feel alive again. Quinton will have to decide: does he deserve to start over? Or should he pay for his past forever?
Christine's Review
This book is not for the faint of heart.  It deals with some pretty heavy topics including drug use and suicide and was such an emotionally heartbreaking experience for me that I don't even know where to begin.  It ends in somewhat of a cliffhanger, not a bad one, but in a way that leaves me desperately wanting book 2 to find out where these characters will go, what they will do – because they have already hit rock bottom and the only place you go from here is up, right?!  Jessica Sorensen sits at the top of my list for writing realistic, emotionally captivating books about topics that you normally don't want to face – but this is reality, this is everyday life for some people and Jessica has mastered this above and beyond!  Once you start reading Breaking Nova, it will capture your attention right from the beginning and you won't be able to put this book down until you finish.
Being the last stop on the tour,  I am sure by now, you have read a lot about what Breaking Nova is about.  Nova and Quinton are the main characters in this book, both having experienced such tragic losses in their lives.  They are both so sad and broken and I literally want to jump into my kindle and shower them with love and help them heal. Both characters feel that they are undeserving which is so far from the truth, both blaming themselves for the tragedies in their lives when really it wasn't their fault at all.
Nova and Quinton both turn to drugs to forget the past and memories, to numb themselves from their pain and to find some peace within themselves.  Being a mom, I am sooooo heartbroken that these are the methods that kids turn to to forget for a little while, to not deal with life for a while, and to just live in that space of quiet when you are high.
I am not going to sugar coat it and be completely honest and say that it was hard to get through this but not because it was bad but because I wanted so much for Nova and Quinton.  I so desperately wanted them to find some kind of happy to be able to move forward and I wanted them to be able to do it together.  The one light and glimmer of hope I had was that they did see something in each other that made them care about the other, both wanting to protect each other and help each other.  When they kiss and cry for their losses, I was right there with them.  Watching them just exist, makes me pray for them and even for my children, that they can find someone to talk to and trust and open up to.
In the end, only one will begin to realize that there is still strength within to forgive, move forward and really live…but which will it be?
You will have to read this book to find out!
My only hope is that February will come quick so that I can continue this amazing story with this beautiful cast of characters.  My other hope is that they will be able to not only find some faith in themselves but find the strength to save themselves and each other and move away from their bad addictions to drugs and not coping with reality.
Great job as always Jessica!!!  I simply LOVE your books!!!! <3 <3
Favorite Quotes:
The feeling of it calms me down, because it reminds me that there's life in the world, and that hearts do keep beating even after they break.
"Stuff happens.  We get lost.  We try to control what will happen.  We give up.  We do things that don't make sense.  We search for things in the wrongest of ways.  We lose our way, but sometimes, if we're really, really strong, we manage to find our way back."
I'm learning that it's okay.  It's okay to hurt.  It's okay to cry.  It's okay to admit when we need help.  It's okay to let go.
Exclusive Book 2 Teaser – DO NOT READ IF YOU HAVE NOT READ BOOK 1!!!!
Quinton

I wake up every morning feeling content. Blissfully, numbingly content, without worry or being haunted by my fucked-up past. At least after I take my first hit. Once I get the taste of that bitterly sweet, toxic, white powder, I'm good to go for days. The guilt that I carry around in me briefly dies with each drip of the white, poisonous powder, along with a part of me.
And I'm glad.
I want to be dead.
And I'm working on getting there, one tiny, wonderful, mind-numbing line at a time.
After a night of struggling to shut my eyes, seeking sleep, but never getting there, I finally climb out of bed. I've been going for days, strung out on line after line, my eyes bulging out of my head, my body and mind so tense and worn out from the energy overload.
I grab a pair of ripped, faded jeans from off the chipped linoleum floor of my bedroom that's the size of a closet. None of the apartment has carpet or painted walls or a ceiling without stains on it. My bedroom consists of a shitty mattress on the floor, a box with stuff of my past that I never look at anymore, a lamp, and a mirror and razor that's always within reach.
I pick up the mirror from off the floor and then the empty plastic bag next to it. I must have finished it off last night…although I can barely remember doing it.
"Shit," I mutter, wiping my finger along the mirrors nearly dry surface, and then lick my finger clean. It doesn't do anything for the hungry monster waking up inside of me, and I toss the mirror across the room, watching it shatter. "Dammit." I snatch a shirt from off the floor and pull it on as I hurry out into the hall, tripping over a few people sleeping on the floor, none of whom I know, but they always seem to be around.
I reach the door at the end of the hall, and try to open it but it's locked, so I hammer my fist against it. "Tristan, open up the fucking door…I need some now."
There's no response, and I bang on the door harder until the weak wood starts to cave beneath my fist. Finally, I can't take it anymore. The need to feed the starving, irrational, unstable monster becomes too much, and I ram my shoulder into the door. With each force, I see the images of the people I lost; Lexi, Ryder, my mom I never met. And at then at the end of it, I always see Nova's eyes that look blue at first unless you look close enough to see the green hidden in them. I don't know why I see her. It's not like I lost her. She's still alive and out there somewhere in the world, hopefully happy. But for some reason I can't stop thinking about her. Well, at least until I get my dose of fake bliss, then all I'll be thinking about is where to channel the burst of energy.
Finally, the door caves and I stumble into the room. Tristan's passed out on the mattress, a girl lying beside him with her arm draped over his chest. Beside the mattress is a spoon and a needle, but I don't go for it. It's not my thing, not what I want. No, what I want is in his top dresser drawer.
I rush over to it, the faces of everyone I lost surrounding me, the memories of them pounding at my skull. I see Lexi dying on the side of the road, soaked in her own blood, because of me. I see the life I never had with my mother, the look in Tristan's eyes whenever he mentions Ryder. Then I see Nova in that goddamn pond, where I ultimately left her. I see her face at the concert when see sees me dealing and then when she's getting in her car, ready to drive away and leave me forever.
The last time I saw her.
And that's how it should be. She should be away from me and this mess that's supposed to be a life, when really it's just me being too much of a pussy to fully give up.
I jerk open the dresser drawer and take out the plastic bag, my hands shaking as I open it. I don't even bother looking for a mirror. I need it now, and so I dump a thin line out on top of the dresser. My heart is thrashing in my chest, noisy and obnoxious, and I wish it would shut the hell up, because I don't want it making any noise at all.
Taking an unsteady deep breath, I lean down, suck in, and allow the white powder to fill up my nose and drip down my throat. My heart speeds up, but somehow it becomes quieter—everything does—as it coats my body with its poison and instantly kills all thoughts of Lexi, Ryder, my mom, and Nova.
It kills everything.
About the Author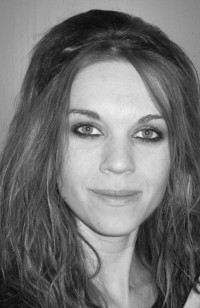 The New York Times and USA Today bestselling author, Jessica Sorensen, lives in the snowy mountains of Wyoming. When she's not writing, she spends her time reading and hanging out with her family.