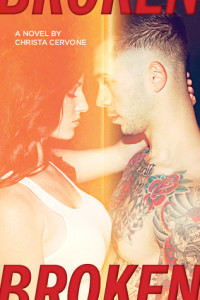 Today we welcome Christa Cervone to our blog as she celebrates her debut novel, Broken, which released on February 1st.
Leave a comment on our facebook page or after this review to win an ebook copy of this book.  Winner will be announced tonight.  Good luck!
---
4.5 STARS!!!
Summary
According to Webster's Dictionary the definition of the word Broken is violently separated into parts. SHATTERED.
Yup, that pretty much sums me up. How do I handle things? I find my answers at the bottom of a bottle of Tequila and sleep with random men.
How did I get this way? Well, four years ago I made a decision that cost me the love of my life. I can't undo what I did to drive Garrett out of my life. I haven't seen or heard from him in four long years. But he still haunts me in my dreams or should I call them nightmares at this point? No matter how much booze I drink and how many men I sleep with, nothing fills the void. I feel like I am existing but I'm not really living.
I'm trying to get my life back on track. Well that was until. . . . Garrett walked back into my life. His reappearance threw me into another tailspin.
How do I put the pieces of our broken hearts back together? All before he walks out of my life again… this time for good. Or am I simply destined to just be Broken?
Kim's Review
I was provided an ARC in exchange for my honest review of Broken. Well let me tell you ladies the minute you start reading, Christa doesn't hold back and you are immediately swept into a steamy …………………..


Ah Leila, poor broken girl, still carrying the pain of her first love Garrett with her. She turned to sex and alcohol as an outlet to deal with the pain. At first it was something I scratched my head about ~ 4 year relationship that started at the tender age of 16 ended two years prior and she was still "Broken" but I came to find out there was much more behind her brokenness than just losing the love of Garrett.
Leila is a wedding photographer for Katie, a photographer who is sought after by many soon-to-be wed couples. Leila is photographing a wedding the day after the opening of the book. When she arrives the way she described this particular "Bridezella" literally had me…


Oh yes, it was hysterical in parts but then bam who is there and knocks Leila for a loop ~ yes ladies Garrett! Garrett the sexy as hell brown-eyed Marine with tattoos! To say I was drooling would be an understatement ~ heck I would've done this……………………..


But don't think for a minute that things were "peachy-keen" from that point on out. Oh no, there's a lot between the two that needs to be aired and there is something's that will even shock you when you learn of what tore them apart in the first place. I loved the Leila recognized her destructive behavior and was working on herself. She needed that but when her and Garrett did connect boy it was…….


I don't think these two could've kept their hands off each other even if they wanted to! Well, in order to have a future you must get past the "past" and when the reason for Leila's brokenness is revealed I was ……………………………………………………


Wow! Didn't see that coming and too damn young to handle that which will make you………………………………………………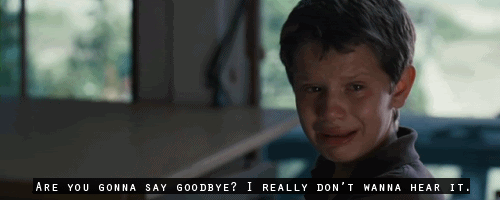 Broken strays from the usual plot format that gives you the "secret" and all hell breaks loose. No we get to see what happens when you communicate and what can happen when a couple is meant together. Broken will leave you ………………………………………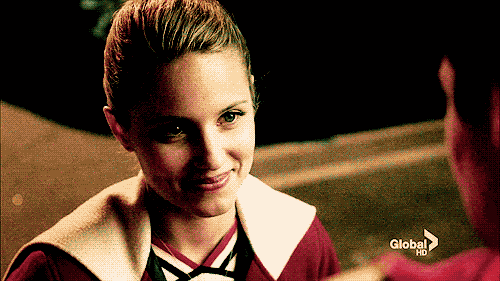 I was certainly doing this at the very end of Broken……………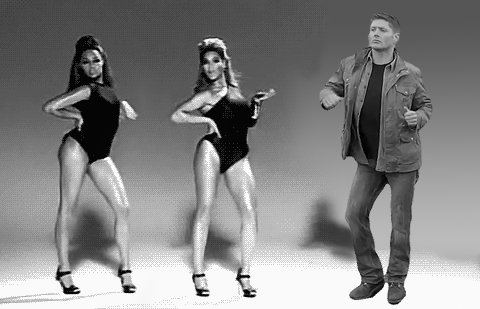 Broken was a 4.5 star read for me! There were parts that I loved and would consider 5 stars. I loved getting to know Leila & Garrett and watching their relationship further develop. It was emotionally moving when Garrett relayed his time in Afghanistan and it certainly had me…………………………………………………….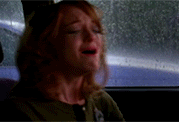 Broken will give you the HEA some people are looking for in a read and in one book! I encourage you pick this one up if your looking for a sweet read that shows how one couple worked through their issues to find their sweet ending!!!!!
About the Author

Christa is a married mother of three. After taking a very long break from reading her friend encouraged her to read the FSOG series over the summer. Of course like every woman on the planet she fell in love with it. This led her to read several other Erotic Romance novels. Her world really took a crazy turn when she met a bunch of women on Facebook Group who also shared the same love of "Smutty" books.
During that time she became very friendly with Teresa Mummert. Why you ask? Both of them share a huge love for Adam Levine. Teresa is the one who inspired her to write her own book after she watched Teresa write White Trash Beautiful.
Keeping her book a secret from all of her "real" Facebook friends only revealing on her personal page that she wrote a book two weeks ago to her friends and family including her own mother.