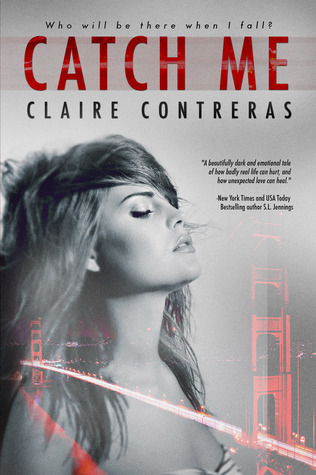 Today we welcome Claire Contreras to our blog as she celebrates her new book CATCH ME which released on November 17th.
Enjoy a look into Claire's dream cast and book playlist below.
Enter for a chance to win some amazing giveaways using Rafflecopter below!
---
5 STARS!!!
Synopsis
In the past, I've always been given everything I've wanted, but nothing that I truly needed. I've experienced a lot of things in my twenty-five years, everything except the one thing I want. It's the one thing that can't be bought. It can't even be taken, it has to be given. And nobody has ever given it to me, not really anyway.
Not until him.
Music is the center of both our lives, but as he found his place in it, I lost my way. He soared, while I spiraled down a destructive path.
I lost myself in more ways than I can count.
The ironic thing is that I didn't realize how lost I was until he found me.
And now that he has, I have to wonder if he'll stay around long enough to catch me.
Christine's Review
Claire Contreras has done it again!  For people who know me, I LOVE her books – There is No Light in Darkness and Darkness Before Dawn.  Claire shows in her new book CATCH ME, how she is continuously growing as an author and a storyteller and this is a book that I highly recommend for the angst, heartache and complete love I felt while on this journey with this amazing cast of characters!  This was a book so magnificently written that I felt every emotion – the love, the pain, the sadness, joy and laughter – Claire proves to us in spades how she is not only an up and coming talented writer  but that she is an author to be on the lookout for and here to stay for the long haul.
Brooklyn comes from a well off family –  a father who owns his own record company (Harmon Records) and a beautiful mother who used to be a model.  Brooklyn, in her own right, does well for herself and owns a new start up company that customizes microphones.  Brooklyn has this undeniable talent for finding up and coming talented musicians for her father's company.  Yet despite all of this wealth and success, Brooklyn is broken inside.
Without revealing the story of Brooklyn's past which will reveal itself as you continue this journey with Brooklyn, she moves to NYC to continue to help her father find talent.  With this, she finds herself spending time with her former ex-boyfriend/best friend Shea who is also a musician.  Through Shea, she meets music producer Nick Wilde (aka Shadow) – OMG Nick – swoon!  With Nick, we see Brooklyn experiencing many firsts and with the sexual tension and chemistry radiating off these two, it's undeniable that they want each other.  Nick is not only hot but he is dominant, patient, kind, and protective of Brooklyn – he sees the real her even when she tries to hide it from him.  He is the epitome of a book boyfriend and I will admit to falling in love with him a little myself <3  The sweet words that came out of his mouth combined with his actions enforced how much he truly care about Brooklyn both inside and out.  You could tell what a good and decent guy he was and you just rooted for this couple to work out.
When the secrets of the past are revealed from all parties involved, I will admit to my complete surprise over some things that happened. My heart broke and I definitely cried – I was an emotional wreck!  Goosebumps and all!  You will want to read this book to find out all of the details!
This was an amazing story that included addiction and depression but ultimately it was about the beauty of love, faith and hope and above all healing.  I adored Brooklyn and her strength.  Even more so, I LOVED the secondary characters that were in this book and hope to see more of them in future works to see how their lives turn out and if there is a HEA for all.  Catch Me had some of my favorite characters to date and I look forward to hearing more about them.
Claire – you amaze me beyond words.  I am so proud of what you have accomplished with this book.  And I can't wait to see what you give us next!  Job well done! <3 <3
Favorite Quotes:
"You weren't meant to be more to me," I say, my voice wavering.  "But that doesn't mean you haven't been enough."
I'm not going anywhere…without you."
"…so I decided that I'm going to take her home with me every single day to remind her that my heart beats only for her.  That my day starts with her running through my mind and ends with her sleeping in my arms."
"No running," I say.  "Not unless you want me to keep catching you," he murmurs.
"You could say that you're too scared, but I'm just as scared as you, please just see me through, come over here."
"No babe, I'm not, but that's the beauty of life," he says, drawing circles over my cheeks.  "The only thing I'm sure about is us."
Book Playlist

About the Author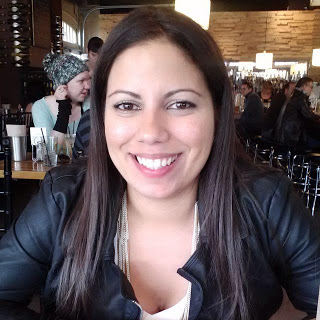 Claire Contreras graduated with her BA in Psychology from Florida International University. She lives in Miami, Florida with her husband, two little boys, and three dogs.
Her favorite past times are: daydreaming, writing, and reading.
She has been described as a random, sarcastic, crazy girl with no filter.
Life is short, and it's more bitter than sweet, so she tries to smile as often as her face allows. She enjoys stories with happy endings, because life is full of way too many unhappy ones or ones that will scare the daylights out of her and have her looking over her shoulder at every turn. Like I said, she's very random.