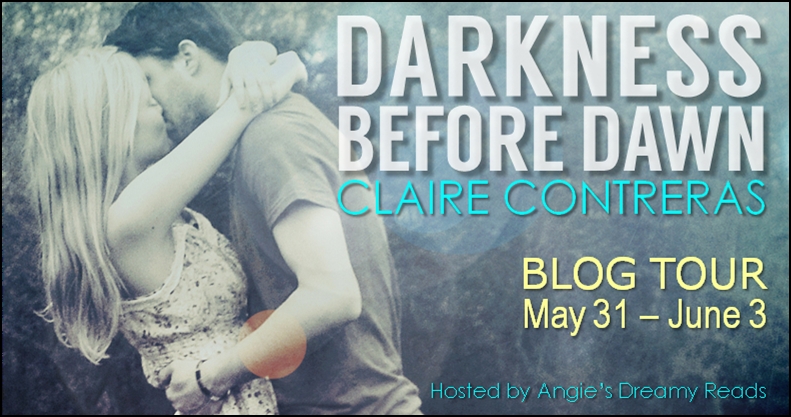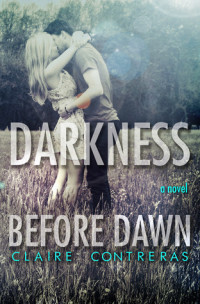 Today we welcome Claire Contreras to our blog as she celebrates her new book Darkness Before Dawn!!! HAPPY RELEASE DAY!!!!!!!!!!!!
Enter for a chance to win a $100 Amazon or B&N giftcard using Rafflecopter below!
---
5 STARS!!!
Synopsis
Is love ever enough?
Faced with obstacles she could have never imagined, Blake is brought to darkness and back by forces in her past she never knew existed.
Desperate to stay connected to the only thing he loves, Cole is forced to revisit his past and align himself with the people who knew about Blake's disappearance.
Separation has forced both Blake and Cole to learn how to live under the worst circumstances, each of them alone in their own hell.
When they reunite, can they be the same two people they were before darkness swept upon them?
Told in separate points of view, Darkness Before Dawn is the continuation of Blake and Cole's fight to make it to the light.
Genre: Romance Mystery/Suspense/Romance
Cover Designer: Okay Creations
Christine's Review
ARC provided by author for an honest review.
After reading, There is No Light in Darkness and being left with a huge cliffhanger, I could NOT WAIT to get Darkness Before Dawn.   This story and THESE characters stayed with me for a long time after finishing TINLID.  I recommended it to EVERYONE I knew and just could not stop talking about it.  And I have to say that after reading Darkness Before Dawn, it was well worth the wait and SO MUCH MORE!
I will try to keep this as spoiler free as possible because these books are a DEFINITE MUST READ!
Darkness Before Dawn starts off where TINLID left off.  Cole and Blake are in the dark desperately trying to find one another again.  We find out more about their past and their connections to Blake's kidnappers.  Seeing their loss from both sides literally KILLED me because it affected everyone including their good friends – they were so lost without each other and it tore at my heart.
My only wish was that they would find each other and be reunited again.  I will admit that I did fall a little in love with one of her kidnappers, Dean.  Who doesn't like a bad boy with a seemingly good heart and I LOVED his nickname for her – Chick!! Ahh!  I hope to see more about him in the future (hint hint)!
So many things happen in between the kidnapping and this couple being reunited that I found myself gasping out loud and telling my husband every detail – be prepared with tissues because you will need them.
And when they are finally reunited, I could finally breathe with some relief.  Seeing them together melts my heart.  This couple will struggle and overcome many issues after the kidnapping.  And  what will happen to the kidnappers – will they be caught?  Will all of the secrets from the past finally come out and how will these characters deal with them?  Will all of their questions finally be answered?
You will have to read these books to find out!
Some thoughts I will leave you with….
Cole is the ultimate romantic book boyfriend.  Any and every word out of his mouth made me fall more and more in love with him.  He is sentimental and loving and thoughtful…I could really go on and on and on.  I thought that Blake really grew as a character in this book.  She started off in TINLID with anxiety and nightmares and no trust to finally finding her inner strength and realizing the importance of the people in her life, finding she is really able to trust and more importantly finding happiness, love and maturity.  Cole NEVER gave up on Blake or their love – this was a true love of a lifetime.
This was a wonderful full circle journey for this couple starting from the darkness and ending in the light together.  I found myself so connected to these characters and just hoping and wishing for their happiness.  Their love was tangible – this is a love that you wish for – unwavering, so strong and emotional that it pulls you into it and you feel it with your whole heart and being.  I tried to read this book slowly as I wanted to savor it knowing that this was the last book in the series.  And I cried at the end because of the loss of never reading another word about them though I know that they will forever be in my heart.  I think that this speaks volumes as to what a great writer Claire is.  That she made me FEEL every emotion possible, she made me fall in LOVE so deeply with these characters that I didn't want to let them go.  I want to know them…I want to be their friends and I want their story to just go on and on.
This book is so different than what I have been reading lately.  It really makes you think and feel.  Its romance, steaminess, anxiety, thrilling and suspenseful all wrapped up in a pretty cover.  It was simply AMAZING.
Claire is a REMARKABLE author.  She will claim that she is not a romantic but I find it hard to believe when I read the words she writes and the romance and love that she makes me feel when I read her books.  She has a true gift and I can't WAIT to read what she has in store for us next.  So keep up the great work girl because you should be so proud of what you have accomplished.  You have built a fan club of people who genuinely love you and your talent and we look forward to more to come!
Congrats on a BEAUTIFUL AND AMAZING job well done!
About the Author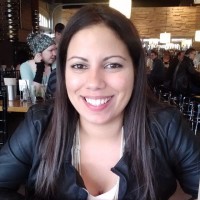 Claire Contreras graduated with her BA in Psychology from Florida International University. She lives in Miami, Florida with her husband, two little boys, and three dogs.
Her favorite past times are: daydreaming, writing, and reading.
She has been described as a random, sarcastic, crazy girl with no filter.
Life is short, and it's more bitter than sweet, so she tries to smile as often as her face allows. She enjoys stories with happy endings, because life is full of way too many unhappy ones.
---
GIVEAWAY
a Rafflecopter giveaway

Book 1 – There is No Light in Darkness – on SALE now for $.99 – Christine's 5 STAR review can be found here