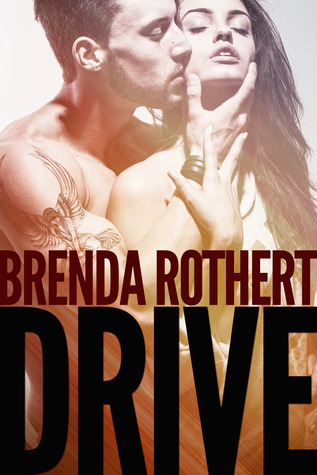 Drive

by Brenda Rothert
on July 28, 2014
Buy on Amazon
Goodreads


Years of training are about to pay off for hockey player Nikola Vereshkova. A call to play in the big league means he can finally come through for those who need him. His relocation to Chicago comes with built-in friends – and one gorgeous enemy who was less than impressed with him after their first encounter.
Sadie Alexander knows all about the drastic measures men will take just to get laid. She's not only experienced it first-hand, but lived to tell about it in her online column, Sadie Says. And even though she's a die-hard independent woman on the outside, the recent marriage of her best friend has her secretly feeling more alone than ever. 
Getting close to a foul-mouthed Russian hockey heartthrob was the last thing Sadie expected. And the timing couldn't be worse since she's sworn off of men for a writing assignment. The line between love and hate is eroding, and Niko and Sadie find themselves in deeper than they ever expected. Could something that started out wrong end up being just right?
I first want to say Drive can easily be read stand alone.  Secondly I want to say I love hockey boys!! Drive is the story of up and coming hockey player Niko (Nikola Vereshkova) and Sadie Alexander. Sadie is Dell's friend who we meet in book 3 Edge (again no need to read the prior books to understand).
Drive was the kind of book that pulled me right in, why you ask – well because the opening meeting between Sadie and Niko was hysterical. It was so well done, the reader felt their instant attraction and then the play on that pick-up was awesome (nope not telling you what it was, you must read the book.)
Niko when we meet him in Edge and then again in the beginning of Drive, is a hockey player in the minor leagues. He is quickly called up to the big league i.e. the NHL in Drive putting him right back in Sadie's orbit as Sadie's best friend Dell is married to Luke, a teammate of Niko's.
Sadie and Niko's connection continues to build as Sadie first has to shake of the experience of their first meeting and then has to deal with the terms of a work assignment that messes with her personal life.
As Sadie and Niko spend more time together, it becomes clear this bond is about more than just a sexual attraction. I loved both characters backstory's, both moved the story forward and fit the characters created.
Niko's reason for his focused desire to succeed allows the reader to forgive a misstep.. nope not telling… and then this reason will pull at your heart in spades.
The secondary characters provided great friendships and counsel to Niko and Sadie and made for some wonderful group scenes, scenes that made me feel like I was right in the middle of things.
Though I loved catching up with Kate and Jason from Bound and Captive and Dell and Luke from Edge, readers will have no issues understanding this story.
I loved the men – Niko with Luke and Jason and the new guy Orion (hint hint I want a happy for this one)
When Sadie and Niko come together, the sexual tension exploded, heating up my kindle BIG time but more than that, the reader can feel the deep connection that comes from these two opening up to each other.
But Sadie and Niko are adults with lives and careers and what happens when you think you may be in love, but your career starts to explode??? And nope this is not what you think!
Is the chance of a real everlasting love worth walking away from opportunity of a lifetime??
Well, I am not telling you but I will say I adored the end of this book. It felt realistic and it added an in-depth happy where both Sadie and Niko are fulfilled.
Thank you to Ms. Rothert for a wonderful story! P.S. I love hockey boys, did I say that already??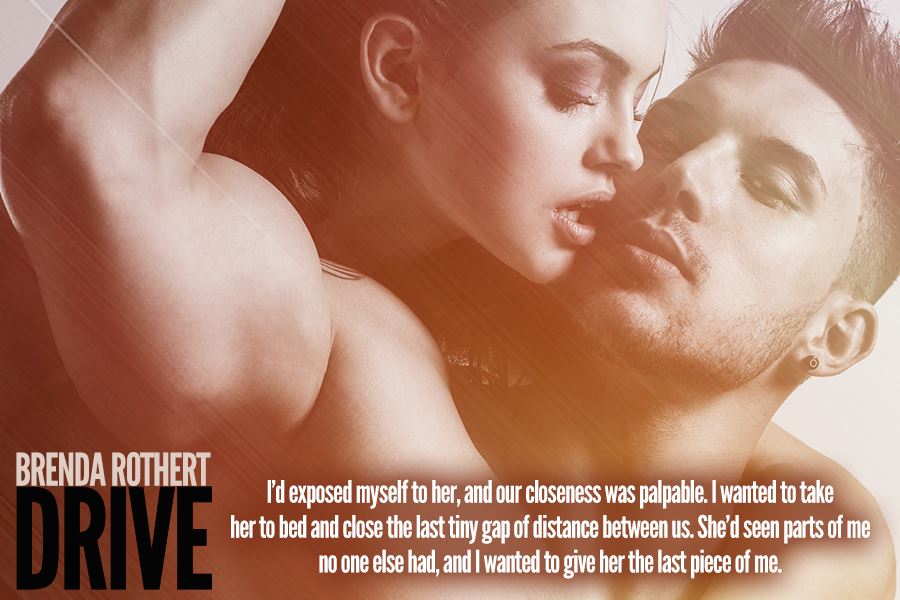 ♥READ THE SERIES♥
Book 1 – Bound

Book 2 – Captive

Book 3 – Edge

Book 4 – Drive

Blog tour organized by Chatter PR