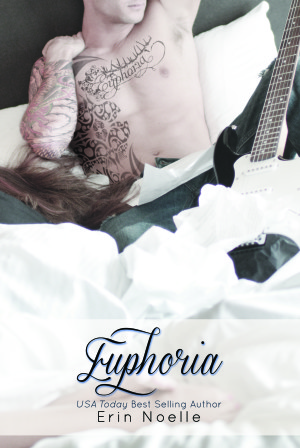 Today we welcome Erin Noelle to our blog as she celebrates her new book EUPHORIA which released on December 15th.
Enter for a chance to win a Kindle Paperwhite using Rafflecopter below. Good luck!
---

After a series of catastrophic misunderstandings and impulsively poor decision-making, Scarlett MacGregor finds herself once again torn between two loves, as different as they may be. Lacking proper closure with their relationship, accompanied by the overwhelming guilt for her role in his devastating downfall, Scarlett resolves to help Mason recover and reclaim his life as a budding rock star. However, now that he has finally claimed her as his, Ash Walker is bound and determined to keep her by his side, and he will go to any lengths necessary to do just that.
Mason Templeton has hit rock bottom. He's in love with a girl whose heart and soul belong to another and he's partied his way off of an international music tour that was supposed to be his big break. Returning home for rehab sounds like the worst possible way to start a new year, but when an unexpected friendship emerges, he begins to realize that maybe everything does happen for a reason.
Euphoria is the third and final installment of Scarlett, Ash, and Mason's self-discovering journeys to happiness and understanding the meaning of true love ~ the kind that begs for complete surrender
Recommended for readers 17+ due to sexual content and harsh language.

"He's right, ya know? You really are an angel."
"Oh, hush," I retorted. "I'm far from that."
"You saved me from the path of misery that I was on. Before I met you, I just did a lot of things to make me feel good so that I didn't have to deal with the demons inside of me. It's the same thing with him. We both want to be better people for you."
I reached up and cupped his face with my hands, staring intently into his beautiful blue eyes. "I want you both to be better people for yourselves. Evie should've taught us all that we aren't guaranteed tomorrow. If I was no longer here, I want to know that you would both continue to be the best people that you can. That's what I'm striving for now ~ to be the best me I can be. And when that happens, then everything else will fall in place." I leaned over and planted a gentle kiss on his lips. "I love you, Ash Walker, and I can't wait to be the best us for the rest of our lives."
Hmmm its hard for me to write this review as I have enjoyed this series to this point.  This has nothing to do which Team I am on as I was never on any team quite honestly.  I liked both boys in different ways, each one being good for Scarlett in their own way.  After reading this book, I realized it wasn't really about which boy she would pick but Scarlett's journey to get to the end overall.
I enjoy Erin's writing…it has definitely grown since book 1, Metamorphosis.  And I was dying to get to this book to see what the final outcome would be.  But after reading this book, I felt short changed.  Again, not because of who Scarlett would end up with….but I felt that the outcome of what happened was the easy way out for the readers who had such strong Team affiliations.  There was no real choosing for Scarlett, the outcome was a result of fate or God's will…In  my mind, I just wished it was different.
I wanted to love Scarlett but I saw no growth in her character since book 1.  Usually with time, we mature, learn from our mistakes and move forward.  I didn't feel that with her.  She was still conflicted and never really being honest with herself or with Ash.  When you are in a relationship with someone you love, you tell them the truth no matter if something could hurt them and I felt that she didn't do this with Ash and often times he was finding things out because Scarlett slipped or was caught.
I enjoyed Mason in this book.  Watching him live for himself and learning his worth and how he deserved love in return touched my heart.  I also loved Ash in this book…he loved Scarlett with his whole being – he was still sweet and would do anything for the woman he loved.
So I didn't read any reviews on Goodreads while reading this book because I felt that I would do myself an injustice especially after hearing such strong reactions from everyone.  I went into this story blindly.  So yes, I definitely felt the impending doom while I was reading and was nervous throughout.  In my mind, I just wished for more connection to the story and the characters.  I didn't really feel any reaction at the end because I felt that it was so rushed.  I was always torn between Ash and Mason because I liked them both for Scarlett.  In the end I was ok with the ending because at least she was happy but it just seemed like it was the easy way out.
So would I recommend this series?  Yes – I did enjoy it, it was entertaining, had book boyfriends galore and I think Erin is an amazing person and author.  This is definitely a series with a love triangle filled with angst and it will make you feel strongly one way or the other….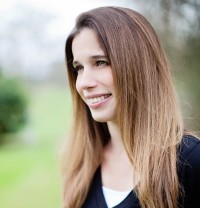 Erin Noelle is a Texas native, where she lives with her husband and two daughters. First a bookkeeper, and now an author, she often jokes that she's a woman of numbers by day and letters by night. Erin is an avid reader of all romance novels and a huge sports fan. Most nights you can find her cuddled up in bed with her husband, her Kindle in hand and a game of some sorts on tv.
---
Series Reading Order
Book 1- Metamorphosis

Book 2 – Ambrosia

Book 3 – Euphoria