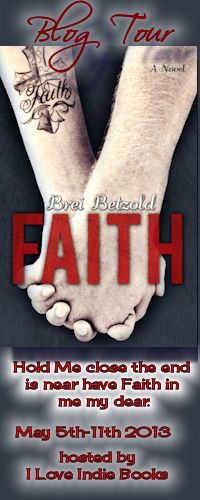 Today we welcome Brei Betzold to our blog as she celebrates her new book Faith which released on March 27th.
Enter using Rafflecopter below for some AMAZING giveaways from Brei!
---
5 STARS!!!
Synopsis
Mags is a single mother, running her own business trying to make ends meet. Drake is an A&R guy for a local indie record company who has been working nonstop for a year. When both finally take a vacation with family and friends, they are forced to finally admit, at least to themselves, that they have feelings for each other.
When they go home, they find it even more difficult to put the past in the past and maintain a relationship strong enough to face the challenges ahead. Follow along as they try to make a relationship work while fighting demons of their own, through circumstances not of their making, and with family and friends trying to help.
Excerpt
"Whatcha need, Drake," X said when he answered.
"Did Devi borrow any handcuffs from you?"
"Nope."
"Did she steal any?"
"Uhm, nope."
"Are you sure; can you check, this is Devi were talking about?"
"I can honestly say she did not take any of my handcuffs," he huffed. "Damn Cin, use your teeth a little."
"What the hell?" I barked out.
"No suck harder," he murmured. "I can say she does not have any of my handcuffs since they are currently being put to use."
"You answered the god damn phone while my cousin is giving you head?" I asked incredulously.
"Well technically I'm fucking her—" I hung up—god damn Xavier.
I tossed the phone on the table beside the couch and looked over at a slacked jawed Mags and Sam who then started laughing their asses off. I didn't find it amusing in the least.
"That's twice this week," I muttered.
"Twice what?" asked Mags.
"Twice that I've heard more than I wanted to about my family's sex lives."
They both looked at me confused. "Devi earlier—"
"Enough said," interrupted Mags, "though she and Seth do seem to have an interesting sex life."
"I don't wanna hear it, Mags," I growled.
"Sam, did you know Seth drilled holes into their bed and put D rings in it?"
"No I didn't know that, and not sure if I wanted to, to begin with."
This caused Mags to start giggling. "Yeah there are like six on the headboard and six on the footboard; you can't see them because the mattress blocks them."
Both Sam and I groaned. "Enough Mags!"
"Oh come on, you have to admit the things you could—"
She stopped talking when I slammed my mouth against hers and shoved my tongue in. I continued to kiss her roughly and when she started to get into the kiss, I broke it off. "Enough," I growled against her lips which caused her to whimper.
Kim's Review
The BOOK which would finally provide me the answers I wanted regarding Mag's "Baby Daddy" who would it be? Did I dare guess? After the ending of My Misery Muse when I got my hands on Faith I was totally…….


We know Mag's was pregnant and in the Prologue we get a little taste of Mag's talking to her little "jellybean" after telling talking to the father and letting him know he was about to be a father. That discussion right there had me………………….


Mag's gives birth to her beautiful Quinn and being a single mother she is thankful for the help Devi has provided her. Devi is her rock, her confidant and her best friend. Well, a sleepless night with a 6 week old baby brings Drake to Mag's house to help out with Quinn. See Drake has a way with his "Princess" that totally endeared me to him. Yes ladies Drake will have you………………………


A impromptu trip to Seattle with Devi & Drake and the kiddos becomes an opportunity for Mag's to see just how far Drake would go to protect her & his "Princess" and just how much he wants to spend time with her. I have to admit when the "baby daddy" was announced I was….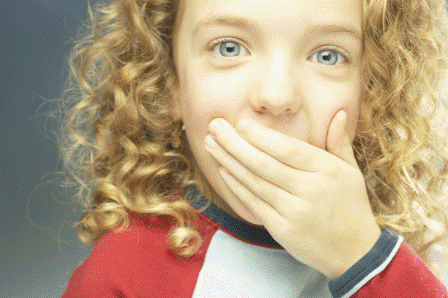 I'm not going to tell you what I was thinking or doing. You have to read to find out who he is! Seattle was full of some first for the two of them……….


But Mag's had me thinking …………………………..


Her inherent lack of trust in men is not her fault it's something she saw growing up with her Mother. I was totally …………………..


for Drake & Mag's~ There were parts where I was………………..


Oh Devi and her antic's (cough pranks) had me in stitches. But when the unthinkable happens that left me………………………..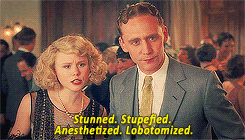 and then……………………………………………


I was really afraid that Mag's wasn't going to be able to have a second shot with Drake. What I really love about the story is what these two go through are things that happen in real life. So yes there were times where I wanted to………………………..


Mag's & Drake but at the same time I wanted to do so to Sam. There is something up with that man and I swear to this day my mind is still working in overdrive trying to figure out just what's up…. Well, I loved that Drake preserved and yes I thought ………………..


but damn just when I think things are going to be smooth sailing something I NEVER saw coming literally………………………….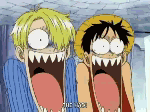 WHOA!!!! I could feel Drake's emotions and when he found out and I could sense is helplessness. I didn't know what to expect by the end but right I was doing this………………………………..


and when a certain something that I wanted to happen occurred I was..


I love Brei's writing style ~ when I read her books I hear the characters I can actually see them talking. The book is told in Mag's & Drake's POV but just wait a few other POV's are thrown in during certain scenes and don't doubt for a minute that you won't be seeing Seth, X, Sam & Eli oh yes the gang is all there~ I promise you there is a little scene with everyone in Seattle that had me………….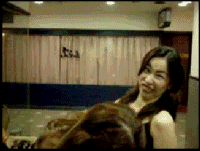 it was AWESOME! I laughed and then re-read it and laughed again!
Faith is one of my favorite reads in 2013 and My Misery Muse series is by far one of my favorite Rock Star Romance reads. It's written with a real edge to it. These are people you can picture yourself being friends with. This isn't just a story of people that everything so all is wonderful no this is life ~ a look at the upside, downside and coming together no matter friends, spouses, siblings or lovers. Although this is a story about Mag's & Drake you will find there are other stories going on in the background. It may just be a blip here and there or just an insinuation but there is definitely things that I cannot wait to learn more about as the series continues.
Another 5 ++++++ read from Brei! I highly recommend if you've read My Misery Muse to grab Faith and read it NOW! It was like a see-saw ride for me. I was up and then down. I laughed! I sobbed! I was irritated! I laughed! I was shocked! I was angry and by the end I was STOKED!
About the Author
Stay at home mom to one very interesting little boy. I have been writing since 7th grade when my English teacher turned me onto poetry and never stopped. Thank you Mrs. Williams. In high school I had yet another English teacher inspire me to start writing short stories where I found my first true love, turning words into something so simple yet complex that it can move other people to love it or hate it, but in the end to feel emotions about something I created.
---
GIVEAWAY
a Rafflecopter giveaway