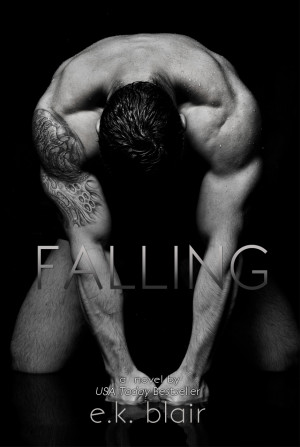 Today we welcome E.K. Blair to our blog as she celebrates her new book FALLING which released on December 9th.
Enter for a chance to win some amazing giveaways using Rafflecopter below. Good luck!
---

Sometimes it takes someone else to show us what we are truly capable of becoming.
Suffering from years of violent abuse, Ryan Campbell has learned how to keep people from getting too close. But when you shut yourself off, people get hurt along the way. Never caring much about others, Ryan creates a world in which he doesn't have to feel.
When Ryan meets Candace Parker, all of his walls slowly begin to crumble. Not sure of the truth of who she is, he feels his mind is playing tricks on him. Unable to force out the thoughts that consume him, Ryan is haunted by visions that torment him every time he looks at her. He finds himself swallowed by guilt and blame, but he's unwilling to turn his back on the one person that could possibly save him.
You've heard Candace's story in Fading, now hear Ryan's.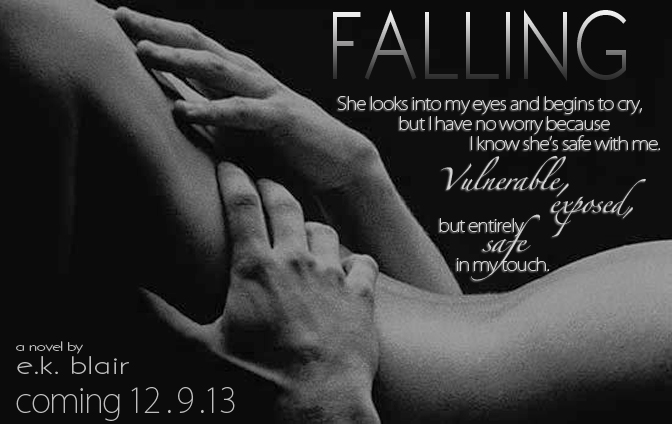 "You okay?" I ask.
She doesn't answer, she just shakes her head and after a second begins crying again, wetting my shirt as she nuzzles into my chest. I strengthen my arms around her and let her cry without saying anything.
The hurt coming out of her is hard to listen to, but I do, and it breaks me. Breaks me in a way that even though I hate it, I find myself savoring it. The connection. Her need for me right now and the contentment I find in being the one to give it to her.
I couldn't wait to get my hands on FALLING.  While I loved being in Candace's head in FADING, it was Ryan who I adored from book 1 and couldn't wait to get inside his mind and to hear his perspective while learning more about this kind, caring, and protective man.  I fell for him BIG TIME, I loved his patience and understanding with Candace, his feelings of never rushing or pushing her into something she wasn't ready for so of course, this book highlighted all those things and more.  And AGAIN, Ms. Blair has this REMARKABLE way of capturing your attention right from the prologue and with FALLING, she did not disappoint.
In this book, we learn that in his younger years, Ryan suffered at the hands of his very abusive father.  Once his father passes away, Ryan turns to drugs and alcohol to disconnect, become emotionless…something similar to how his father was.  We watch as Ryan grows up and ends up owning the bar close to the university.  And we watch again in Ryan's POV what happens to Candace by the dumpster outside of his bar.  The difference is that we are now in Ryan's mind, we see his thoughts and while Ryan does ultimately save Candace, we can literally feel the overwhelming guilt he feels that he could have stopped it because it was right on the other side of the brick wall – he heard it all but originally thought that it was nothing.
Because of the guilt that Ryan feels, he starts to treat womanly differently – not acting indifferent and sleeping with anyone that he can.   We see this biggest change once he meets Candace, who he doesn't realize who she is yet.  For once, there is woman who eludes him, who doesn't fall at his feet.  I enjoyed hearing his thoughts.  I was afraid that this story would be too much of a retelling of book 1 but am glad to see that it was so different.  It was so much more.
In this book, we can see how much Ryan and Candace need each other to heal from their past. Yes, we still see the heartache and pain that Candace went through but we also see how the burden of the guilt that Ryan felt shaped him into a better man and person.  We see how both characters were like pieces of a puzzle that completed each other.  How someone could help let the darkness out to allow light to shine through. 
I enjoyed this book immensely.  It was a beautiful story of hope and love.  I loved the use of Ryan's mom in this story – actually how his whole entire family embraced Candace and welcomed her into their home and showed her how a real family loves.  It touched my heart and brought tears to my eyes.  The best part was the epilogue and seeing the next phase in their lives – it warmed my heart and brought a smile to my face.  I couldn't think of two people more deserving of each other.
Even though this book can be read as a standalone, I definitely encourage you to start from book 1 as I felt that each successive book really added to the whole element of the story and completed the journey for this wonderful couple. 
Great job!

Falling by E.K. Blair book trailer from Novel Idea Inc. on Vimeo.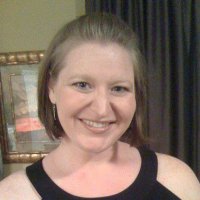 USA Today bestselling author and International Amazon bestselling author, E.K. Blair takes her readers on an emotional roller coaster with her FADING series. A former first grade teacher with an imagination that runs wild. Daydreaming and zoning out is how she was often found in high school. Blair tends to drift towards everything dark and moody. Give her a character and she will take pleasure in breaking them down, digging into their core to find what lies underneath.
Aside from writing, E.K. Blair finds pleasure in music, drinking her Starbucks in peace, and spending time with her friends. She's a thinker, an artist, a wife, a mom, and everything in between.
---
Series Reading Order
Book 1 – Fading

Book 1.5 – Freeing