Today we welcome S.L Jennings to our blog as she celebrates her new book Fear of Falling which released on July 18th.
Enter for a chance to win some amazing giveaways using Rafflecopter below!
---
5++ STARS!!!
Synopsis
I can't remember the last time I felt completely safe. Security seemed more like a luxury to me, reserved for those who were fortunate enough to have picture perfect childhoods. For those who didn't bear the ugly scars that keep me bound in constant, debilitating fear. I've run from that fear my entire life. But when I met him, for once, I couldn't run anymore.
He scared the hell out of me in a way that excited every fibre of my being. It wasn't the tattoos or the piercings. It wasn't the warmth that seemed to radiate from his frame and blanket me whenever he was near. It was just…him. The scary beautiful man that threatened to alter 23 years of routine and rituals, and make me face my crippling fear.
My name is Kami and I am constantly afraid. And the thing that scares me the most is the very thing I want.
***Inspired by true events***
Blog Tour Event Page
Blog Tour Page
Christine's Review
Wow!  I read this book in one day and finished at 3am.  I could not put it down.  This is one of those books that grabs you right from the beginning and sucks you right in.  It is a beautiful story of overcoming sadness and pain, hardships, and abuse.  Ultimately it is a story of hope, trust and love.  S.L Jennings is a new author to me but one that I will continue to read and promote whole heartedly.  This book broke my heart and built it up again and I now have complete book hangover!!!
Kami Duvall is 23 years old and has lived a painful life of abuse from someone in her life that she is supposed to have complete faith and trust in.  Kami doesn't allow anyone to get close to her other than her roommates Dom and Angel, who know all of her secrets.  Kami is afraid of commitment and not only protects her heart but keeps people at an arms distance.  When I learn of what exactly Kami has faced growing up and how these experiences continue to torture her, I am in tears because as a mother I want to hug Kami and protect her and tell her that everything will be ok.  Unfortunately not everyone wants to be saved.
When Kami meets hot bartender Blaine – with his tattoos and piercings – you can see the instant attraction and connection between these two.  But don't let looks deceive you because inside this bad boy is safety, gentleness and a heart of gold.  Blaine is the ULTIMATE book boyfriend in my book right now.  Blaine, like Kami has his own inner demons but he has a way about him that makes my heart melt for him and have hope beyond words that Kami will open her heart and soul to him.
Throughout this book, Blaine is Kami's safety net – he always catches her when she falls.  Unfortunately Kami feels that she is unlovable and though she wants love so bad in her life for the very first time, she won't let down her walls to accept it from Blaine.  Everyone deserves love and Kami most of all because of everything that she has been through.    All Blaine wants is to provide Kami with happiness and security but because she won't reveal too much of herself, he is unsure of what he can do for her to help her.
Time and time again, Blaine tries to prove himself to Kami but is he worth her taking the risk?  Will she allow herself to be saved?  Will Kami let this man heal her and make her whole again allowing herself to move forward and not let her demons control her ever again?  Will she let him set her free?
Well you will have to read this book to find out!
Like the author states in her disclaimer in the synopsis of this book – this book is not for the faint of heart.  This book broke me time and time again and I experienced everything that Kami went through.  I hurt for her and for the people who wanted so much to protect and love her because she couldn't help how she reacted to things.  She couldn't help pushing people away and I understood where she was coming from.  I was an emotional mess reading this book because I had so much love for these characters.  I have not experienced that in some time and I think this speaks to what an amazing author S.L Jennings truly is.  I wanted to know these people, I wanted to help them and I wanted to love them and protect them with all of my heart.  This is a full complete read which was a nice change among the books that are a part of a series.  The ending and epilogue were simply BEAUTIFUL.  I had a huge smile on my face and my heart felt full and complete.  I am in total AWE of this author right now…really no words could describe all of the heartbreak yet complete joy and happiness I felt from this one book – I couldn't ask for anything more perfect.
So thank you S.L Jennings for sharing this AMAZING story with us.  This is something that I will not soon forget.  I loved the secondary characters of Dom and Angel and hope beyond hope that you will give us their stories one day too so that they can find their HEA.
Thank you <3
Favorite Quotes (I really had so many because Blaine made me SWOON!):
"But I am very persistent.  I never give up on the things I want.  This…you and me…it's inevitable.  There's no use in fighting, Kami.  It's going to happen.  And when you are madly in love with me, the only thing you'll regret is not falling sooner."
"Life may not be pretty, but it's always beautiful.  We may only see the ugliness on the surface.  The shit that only the world chooses to notice.  But, if we dig deep, if we get to the  heart of life, where there's no pain or fear, where we can just be who we are and love freely without judgment, it's really beautiful."
"You don't have to be afraid of falling.  Just close your eyes, let go, and know that I'll always be here with arms outstretched, ready to catch you."
About the Author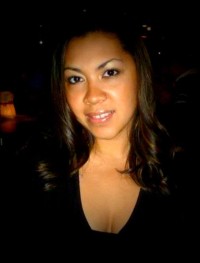 Most known for her starring role in a popular sitcom as a child, S.L. Jennings went on to earn her law degree from Harvard at the young age of 16. While studying for the bar exam and recording her debut hit album, she also won the Nobel Prize for her ground breaking invention of calorie-free wine. When she isn't conquering the seas in her yacht or flying her Gulfstream, she likes to spin elaborate webs of lies and has even documented a few of these said falsehoods.