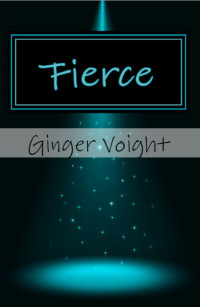 Today we welcome Ginger Voight to our blog as she celebrates her new book Fierce which releases today! HAPPY RELEASE DAY!
Enter for a chance to win a giveaway using Rafflecopter below! Good luck!
---
5 STARS!!!
Synopsis
In the first book in a spin-off series to her best-selling and highly rated 'GROUPIE' trilogy, author Ginger Voight introduces us to a new character named Jordi Hemphill.
All her life, Jordi Hemphill was told that she needed to change to fit in and be accepted. She talked too much, laughed too loud, and most definitely, indisputably and inexcusably weighed too much. In fact, she wore her size-20+ clothes without so much as an apology. She didn't care to fit in. She didn't want to be beautiful. Instead, she wanted to wear her hair in funky colors, she itched for tattoos and piercings, and dreamed of a life much bigger than working at the local Burger Palace for minimum wage. She had been born with the voice of a superstar, and something inside her told her it was OK to dream big, even if she had to do it in secret.
On her eighteenth birthday, she takes every last cent she has and buys a one-way ticket for Los Angeles. She is sure her talent will get her noticed by those more open-minded to see it. Then and only then will she show all the naysayers in her hometown that she was a somebody no matter what they say.
Unfortunately Los Angeles wasn't any more welcoming. Jordi didn't fit into their pop machine no matter how well she sang. Other pop princess had the "full package," whereas Jordi still needed to change if she wanted her dreams to come true. It took a plus-size TV producer to take a chance on her, casting her for a reality talent show called "Fierce," which put attitude and talent far above the traditional pop star image.
Thanks to Giovanni Carnevale, the lead singer of "Dreaming in Blue" and "Fierce's" rock star judge, Jordi gets a chance to fight for her place on a national stage.
But will America embrace this alternative diva? Or will they too expect her to conform in order to be accepted… to be loved? Despite the acceptance of new friends and supporters, old ghosts continue to haunt Jordi on her new journey. It will take handsome fellow contestant, Jace Riga, to finally help expose and exorcise the demons that drive her self-destruction.
"Fierce" continues the story introduced in the Ginger Voight novel, "Mogul," where Jordi joins a hodge-podge of other contestants to battle for the championship that dares every single hopeful to live large, to be FIERCE.
Ginger Voight, the author of the best-selling "Groupie" series, brings fame once again to the forefront with her new adult series, beginning with the novel, "Fierce." The characters you grew to love in the "Groupie" trilogy and "Love Plus One" are back to help the incomparable Jordi Hemphill carve a place for her as a pop princess despite the odds in this coming-of-age Rubenesque romance.
Teaser #2 (A teaser for the Groupie fans)
"I never knew I was incomplete until I looked into your eyes. I never knew what I was missing 'till you made me realize. Forever is possible with you by my side. I never believed in forever, till I fell in love with you. Now that we're together, babe, only forever will do."
Vanni and I smiled at each other as we finished the song. We had sung it quite a bit over the past week. It started as background vocals for his track, which he recorded for the single. Today we were working on the song as a duet so that I could learn the lead versions for my performance at his wedding, which was only eleven days away.
"I gotta tell you," he said as he reached for a bottle of water, "you may convince me to release this as a duet. What you're doing with this song is amazing."
"Oh, please. I can't do it better than you," I said as I shrugged off his praise before I sipped from my bottle of green juice.
"What is that stuff, anyway?" he asked. "I've seen you drink nothing but juice all week."
"Detox," I offered.
"Sounds boring," he grinned.
"Incredibly," I grinned back.
"Get all that out of the way before the wedding," he advised cheerfully. "Because in eleven days we are going to par-tay. Eating cake is mandatory, and I'm pretty sure it won't fit into your little bottle there."
I had to laugh. "You must be excited."
He nodded happily. "Can't happen soon enough, if you want the truth. I just want to get on with it, you know? Get out of the waiting part and get on to the doing. You know how it is. You must be psyched for the semifinals round."
"To the point of puking actually," I admitted.
"Got a song picked out?"
I shook my head. "Nothing feels right yet. And I'm afraid to bring another dud to Imogene."
He was amused. "What do you mean?"
I explained how Imogene had nixed my first choice for the last round, and insisted I do the more upbeat number instead.
He considered that for a moment. "I think Imogene is right. You would kick ass with that song."
I laughed. "I think the less I move the better. Better to stick to ballads."
"Bor-ing," he told me. "You can't wedge yourself in some stupid little box, Jordi. You'll lose your audience quick."
"It's not like I have a lot of options, Vanni."
"Why not?" he asked.
"Look at me."
He looked me over. "Yeah?"
Why was he being deliberately obtuse? "I'm not like everyone else," I found myself saying, yet again, to one of the Fierce crew.
He rounded the piano where I stood, coming to stand right in front of me. "I know that. That's why I chose you." He sat on the piano bench. "Where's this coming from?"
"What do you mean?"
"I mean, where is the Jordi who went onto that stage and acted like she owned the joint? You opened your mouth and let magic flow forth like you were giving us a gift and you knew it." I had to laugh. He took my hand and pulled me down onto the bench with him. "So where's that girl?"
"I ate her," I said softly.
"Hey," he said as he squeezed my hand. "This business is full of people who will beat you up for not being this enough or that enough. The only way they succeed is if you agree." He tipped my chin to look me in the eye. "Don't agree."
"You make it sound so easy."
"Oh, it's not easy," he confirmed. "Nothing worthwhile ever is. But I'll tell you this. The more you fight for something, the more you'll appreciate it." He picked up the sheet music for his new song. "That's what this song is about. Before I met Andy, I could get almost every girl I wanted with the snap of a finger. I had to work for Andy. I had to fight my own demons to be worthy of her. She didn't put up with my bullshit. The same old rules just didn't apply."
"So you had to change," I pointed out.
"Certain things, yeah. And the reason I could? Because she loved me anyway."
I didn't know what to say. "I don't have anyone like that," I finally admitted.
"Yeah, you do," he corrected as he pulled me close and planted a kiss on the top of my head. He kept me in that side hug, tucked safely in the crook of his arm. "Never be afraid to reach out of your comfort zone, Jordi. Even if you fail, people will love you for trying." He bent forward until his forehead met mine. "Make it happen. You hear?"
I nodded. "Yes, sir."
"Good," he said as he reached for the sheet music. "Let's sing."
Kim's Review
Absolutely AMAZING ~ Fierce picks up where Mogul left off with the reality show that Jordi Hemphill entered ~ This book was about so much more than the "star" aspect but making your dream a reality and standing up for yourself.
Jordi has always been put down but the ones who are supposed to love her for who she is not what she can become. She was ridiculed because of her weight and always harbored a crush for hometown boy Eddie who every girl had a crush on ~ but one night everything changes for her and after another Birthday forgotten by those she loves she decides she has nothing left for her in Iowa and heads out to LA to make her dreams of becoming a singer a reality ~
After numerous rejections and no call backs with a help of a great friend and roommate Corey Jordi lands a spot on a one of a kind reality show called Fierce ~ yep Vanni is the judge on that show ~ and Jordi never imagined she would meet someone like Jace Riga ~ An Iraqi war veteran that lost a limb ~ Jace is the epitome of good looking and the boy can sing but beyond that is someone who defines good guy all around.
Be prepared to have your heart shredded and your tears flowing with this beautiful read that teaches us that it's who you are on the inside that counts the most and be prepared for wanting more when you finish cause there is NO way Jace's & Jordi's story is over.
This book will have you….


I guarantee it ~ from what happened to Jace coupled with Jordi's back story and the continued pain Jordi lives with you will be in tears. I had a few ……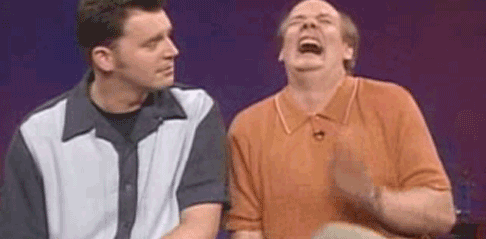 Jordi really did find a circle of true friends and most importantly family when she came to LA and you will LOVE Corey to death. Now Eddie oh Eddie had me thinking ……..


if ever I had the opportunity to jump into a book and kick a characters ass this is one book I wish I could and I don't think we are rid of him ladies nope you will want to ……..


now there were some definite


worthy moments between Jace & Jordi and this book is much steamier than Ginger's Rock Star series so ladies you will want to be Jordi ~ and I guarantee you will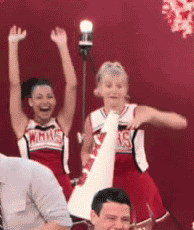 for Jace & Jordi to become a couple and then when you get to the end you can…..


cause you realize you have to WAIT to find out what happens and I'm not a patient person when I really love a book.
Totally 5 +++ star beautiful coming of age story that is just starting and I promise you will love this one and I highly recommend this one to be moved to the top of everyone's TBR! It's that freaking emotional, angtsy it's all around AWESOME!!!!
About the Author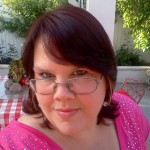 Ginger Voight is prolific author, freelance writer and optioned screenwriter. Her fiction is diverse, with novels like the edgy, coming-of-age drama DIRTY LITTLE SECRETS, and the fun family adventure for kids of all ages, COMIC SQUAD.
Having grown up reading different authors like Danielle Steel and Stephen King, Ginger has always been drawn more to story than to genre. This shows up in her various stories. Titles such as MY IMMORTAL and TASTE OF BLOOD are a delicious, heady mix of horror, suspense, and romance.
Genre romance, however, has held a special place in her heart, ever since she read her first Harlequin novel when she was only eleven. As a result, Ginger is making a name for herself writing romances of her own, starring women who look more like the average American woman rather than those traditionally represented in the size-biased American media. Her Rubenesque romances were created especially for those heroines with fuller figures, who can still get the man of their dreams if only they believe they can. Such titles include UNDER TEXAS SKIES, LOVE PLUS ONE, GROUPIE and PICTURE POSTCARDS.
Ginger was included in the best-selling book by Smith Magazine NOT QUITE WHAT I WAS PLANNING, featuring her six-word memoir.
---