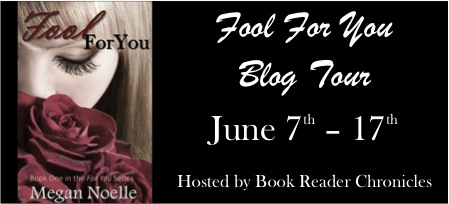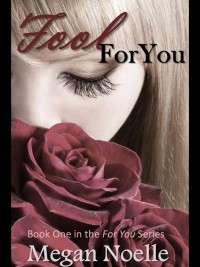 Today we welcome Megan Noelle to our blog as she celebrates her new book Fool for You which released on May 27th.
Enter for a chance to win an ebook of this book by using Rafflecopter below.
---
5 STARS!!!
Synopsis
Genre: New Adult Contemporary
Seven years ago Danielle Hamilton left her home in Serenity Cove leaving behind a drug addicted mother, work-obsessed Grandmother and the first boy she has ever loved. Danielle promised herself she would never return, but now—she has no choice. The family Inn her Grandparents put their lives into is going under and Danielle is the last hope they have to save it.
When she temporarily returns to her home town, she's even less prepared than expected to run into her first love, Oliver Garrison. After their encounter leaves her on edge she decides what is really needed is a distraction. What she doesn't expect is the way she feels when she meets Corey Preston with the bad boy edge, a gentle heart and smoking body.
Oliver is everything she thought she ever wanted while Corey is everything she never thought she needed. But Dani promised herself when she left Serenity Cove at 18 that never again, would this be her home. However, her heart didn't get the memo and for the first time in her life, she feels at home.
But will her demons from the past let her have the love she deserves? Or will she return to her life in New York—once again leaving her heart behind in the one place she fears to be?
Kim's Review
Okay totally didn't know what to expect when I started Fool For You ~ sure I read the synopsis so I thought I had a general idea well let's just say I got way more than I bargained for out of this read ~ It was one book that I started and I spent a good amount of time …


Dani has been living in New York ever since she left Serenity Cove right after she graduated from high school. Dani has always taken care of herself ~ she hasn't been dealt the best hand in life and well her Mother, I use that term loosely, well she made me want to …


her freaking un-motherly ass. Oh the dear Grandmother ~ well she certainly had me doing this a couple times..


with a few things that came out of her mouth. But I regress Dani returns to Serenity Cove to run Hamilton Inn ~ her Grandmother's Inn that was always the number one priority in her life. Dani's Grandfather was the only person who Dani "knew" loved her. The more I read the more was revealed and Dani has had so much heartbreak in her short 25 years year's with the men who entered and left her life that I was …..


it was just devastatingly sad to re-live what she had been through. Dani comes back "home" and needs a distraction and she finds one with the hot as sin tattooed bar owner Corey ~ personally I would've…


with Corey just as Dani did the first night she lays eyes on him at his bar the Underground and these two have one heck of sexual chemistry and ladies ….


were flying! Well Corey doesn't just want the occasional "hook" up to let go and relieve stress ~ he wants to know Dani and he wants to take care of her! I just ….


cause Dani did something's that irritated me and I wanted to just shake the living crap out of her. The banter between Corey & Dani had me


and I thought they made the perfect couple but what happens when your distraction becomes more than you thought they would be. See Corey is supposed to be Dani's distraction from Ollie her first love and one of the reasons she fled from Serenity Cove in the first place. Dani's trust issues ultimately made me…


I understood her reasoning I truly did but I seriously wanted to


her when she had something so good standing right there in front of her freaking face. There were times that I was


and there were times I was


but I can HONESTLY say when I got to the end of Fool For You I was


DID.NOT.SEE.THAT.COMING!!!! I was literally…


wait one freaking minute you do not END a book that way ~ No freaking way ~ I threw a major freaking fit ~ I had to calm my little 5'3 self down ~ breathe and process so I could right the review and then I ..


because you know what Oh Hell Yeah that was a PERFECT ending! I didn't even realize this was only the first in the series and I can not wait to see where this series takes us. I have my hopes and fingers crossed that Dani ends up with WHO I want but because I'm all into being shocked while reading I'll take what the author gives me~ um kind of have to don't I?
What a beautiful 5 star book about a beautiful young woman who doesn't know where home is and whose trust issues may very well cost her the most important and best thing for her. If you want a book that will literally have you dumbfounded at the end then Fool For You is definitely it!
About the Author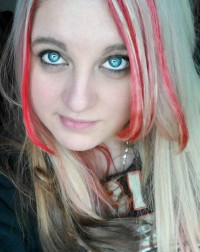 Megan Noelle is a 23-year old single mother. In 7th grade she completed her first novel. Two of her closest friends read it and gave her the boost she needed to keep pursuing that newfound dream. Since then she has been writing any chance she gets.
Her inspirations come from everywhere. Sometimes it's a song, or a picture, maybe when she reads another book and of course, a single quote. There's no telling where she'll be when inspiration strikes but she couldn't be happier. Nothing makes her happier than when she's writing. So to be able to share this passion and dream with all of you…is more than she could ever hope for!