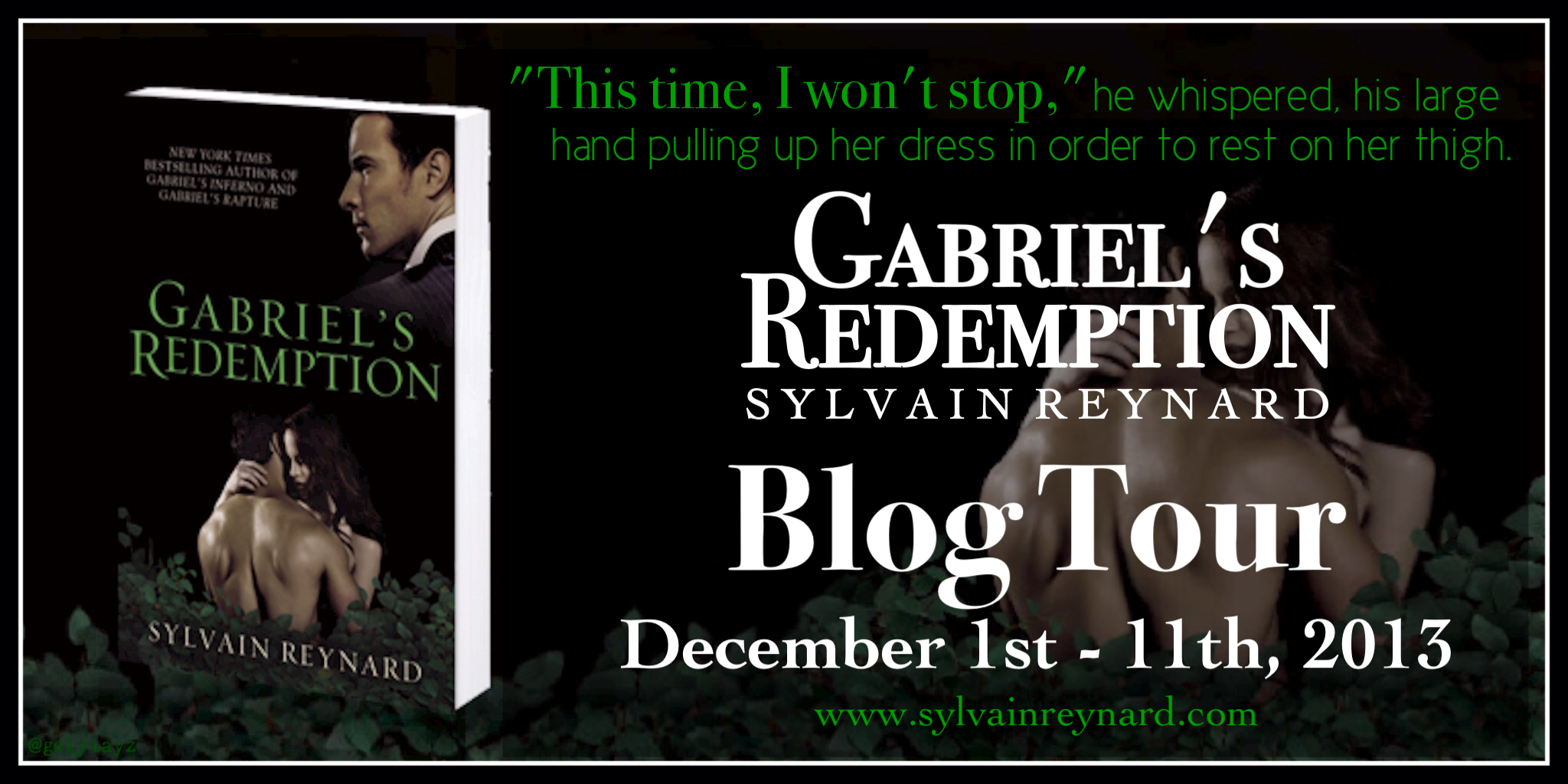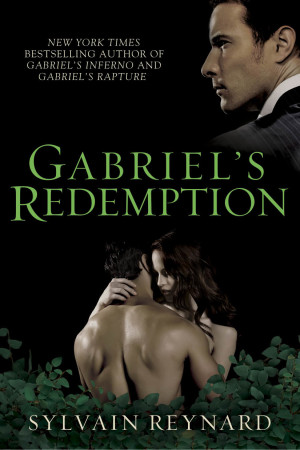 Today we welcome Sylvain Reynard to our blog as he celebrates the last book in the Gabriel's Inferno Series – GABRIEL'S REDEMPTION which released on December 3rd.
Enter for a chance to win some AMAZING prizes using Rafflecopter below. Good luck!!!
Buy links for the series can be found below.
---
5 STARS!!!
Synopsis
Professor Gabriel Emerson has left his position at the University of Toronto to embark on a new life with his beloved Julianne. Together, he's confident that they can face any challenge. And he's eager to become a father.
But Julianne's graduate program threatens Gabriel's plans, as the pressures of being a student become all consuming. When she is given the honor of presenting an academic lecture at Oxford, Gabriel is forced to confront her about the subject of her presentation – research that conflicts with his own. And in Oxford, several individuals from their past appear, including an old nemesis intent on humiliating Julia and exposing one of Gabriel's darkest secrets.
In an effort to confront his remaining demons, Gabriel begins a quest to discover more about his biological parents, beginning a chain of events that has startling repercussions for himself, Julianne, and his hope of having a family.
Christine's Review
I have enjoyed Gabriel and Julia's story since book 1.  This is so different from what I normally read because of the incorporation of art with the romance.  I truly enjoyed reading the interpretations of Dante and Beatrice and the similarities of their love and devotion to each other.  I REALLY enjoyed learning something in the process that made me really think and want to learn even more about Dante and to read up on it on my own.  Sylvain is a true artist with the masterful way he describes scenes to the incorporation of the rich dialogue.  Like a painting and the artwork that he describes so eloquently in his books,  I can imagine the beauty in my mind.  This is a one of a kind series and cast of characters that is very hard to let go of and move on from.
Gabriel's Redemption is the next phase in Gabriel and his beloved Julia's life and this third book in the series did not disappoint.  It is 6 months after the wedding and the couple are now living in Massachusetts while Julia is attending school and Gabriel is working as a Professor.  Though I am happy with how much the couple has grown since the beginning of Gabriel's Inferno, both characters will still face many obstacles in this book.  Gabriel is afraid of true happiness, still believing that his happiness can only be short lived as he needs to forgive the sins of his past.  Julia, who shows extreme strength and growth in this book, will face the obstacle that many women face – the need to fulfill her lifelong dream to be a successful and accomplished Professor and the wants of a woman wanting to please her husband and have children and live the happily ever after with him.
Through all of this, people in their past will surface including some friendly faces and ones we loathe and completely hate.
This was a beautiful journey combining all of the things that I adore reading in a well written book – love, hot sex, faith, hope and redemption.  It was not an easy place to get to for this couple but I am beyond happy and filled with love in my heart with what I experienced while reading this series.  This couple not only had complete love in their hearts for each other, but they were passionate and the romance and love words that were said were among the best I have read.
This will be a couple I will truly miss and Professor Emerson is a true book boyfriend in my book.  Job well done! <3
Favorite Quotes:
"Then I'm glad I'm your first."
"I'd never love you in spite of anything, Gabriel.  I just love you."
"This is transcendence, " he whispered.  "I've never had better."
"I'm not ashamed of what we do with our bodies, because it involves our souls."
"For you, my love, I would endeavor to pluck the stars from the sky, only to shower them at your feet."
"Now my blessedness appears, " he whispered, holding his wife's hand.
About the Author
I'm interested in the way literature can help us explore aspects of the human condition – particularly suffering, sex, love, faith, and redemption. My favourite stories are those in which a character takes a journey, either a physical journey to a new and exciting place, or a personal journey in which he or she learns something about himself/herself.
I'm also interested in how aesthetic elements such as art, architecture, and music can be used to tell a story or to illuminate the traits of a particular character. In my writing, I combine all of these elements with the themes of redemption, forgiveness, and the transformative power of goodness.
I try to use my platform as an author to raise awareness about the following charities: Now I Lay Me Down to Sleep Foundation, WorldVision, Alex's Lemonade Stand, and Covenant House. For more information, see my Twitter account.
---
GIVEAWAY
a Rafflecopter giveaway

Series Reading Order
Book 1 – Gabriel's Inferno

Book 2 – Gabriel's Rapture

Book 3 – Gabriel's Redemption