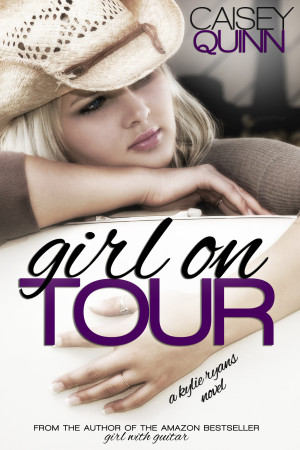 Today we welcome Caisey Quinn to our blog as she celebrates her new book Girl on Tour which released on August 27th.
Enter for a chance to win some amazing giveaways using Rafflecopter below!
---
5 STARS!!!
Synopsis
An up and comer trying to make a name for herself…
KYLIE never expected to be stuck on a tour bus with a pampered princess and her boyfriend's ex.
A troubled artist struggling to hold onto his career…
TRACE thought he was finally getting to do things his way. Until the label added co-headliner Gretchen Gibson, the only person in country music with more issues than him, to his No Apologies tour.
Surrounded by tabloid rumors and people they can't trust, Kylie and Trace need each other more than ever. But the choices they make will change everything.
Because chasing your dreams and following your heart don't always lead you to the same place…
Kim's Review
Girl on Tour ~ well this was one of those highly anticipated follow-up books for me it was one of those books where I was totally…
when Casey offered me an ARC in exchange for an honest opinion. I totally adored Girl with Guitar! It was a book that just snuck out and grabbed me ~ I will be honest I was thinking …..
when I read Girl on Tour! I mean here we have Kylie & Trace in the beginning of what is looking to be an fantastic relationship ~ in the first stage of love that period of time where you need to be together you have to be together to build a stronger foundation and Kylie is leaving for a tour and eventually so does Trace. HOWEVER, it's not the same tour they each are on different ones! This alone had me wanting to…..
a time or two. Lucky Kylie, ( inject sarcasm ) is out on tour with 16 year old pampered, not lift a finger, little rich girl Lily and Trace's ex-girlfriend or "thang" Mia. The combination of the three of them together had me ….
sometimes and then totally wanting to…
Lily & Mia at other times. Kyle that dear Kylie she's starting to come into her own. She knows that this tour is important to kick off her career off. It's hard when your missing your other half and I would be totally….
out when I couldn't get ahold of him. I guess a little insecurity in a new relationship is warranted and the "tabloids" and "rumors" certainly don't help ~ well it really doesn't help when Trace is out on tour with Gretchen Gibson ~ the female counterpart of Trace. Who's bright idea was it to put two addicts together on a tour and same bus? Especially when one is trying to stop and the other is still full steam ahead ~ Oh yeah, that's the Exec's at the labels bright idea. I could've ….
someone, anyone, or perhaps EVERYONE. Trace is still our hottie, *cough, cough* I mean Kylie's hottie but can he resist temptation? and what form of temptation am I talking about? HA! No spoilers from me you have to read it. I swear I was totally…
at Trace a time or two or three or well you get the picture. I had a few…
bouts but I kind of expected that and I totally had a few…
I mean it wouldn't be such a great book if everything is hunky dory ~ what would the point of extending it into 3 books if it was all rainbows and butterfly's. Realistically, you have to account for Kylie just starting her career, you know that promise to her Dad, and Trace facing his one shot at redemption trying to make up for past mistakes then throw in a few characters and bumps in the road and you would totally…
too! I knew that Girl on Tour was going to leave me hanging but I still ….
I'm totally a cliffy type of reader. I love angst ~ don't need a HEA. I adore being shocked and I love getting to the end and having to THINK about what I just read! I process and then I'm….
Casey has delivered another 5++++ star read for me! I loved this one in fact so far Girl on Tour is my favorite of the two books in this series and believe me that means something! If an author can pull the reader into a second book and hook-em harder then they did in the first ~ she has done her job and she has done it well! It was beautifully written and it was REAL! Casey has done a fantastic job of leaving the reader salivating for more and I want MORE… If you haven't started this series I totally recommend it ~ both books will have you drawn in so quickly that you don't want to put them down. Heck, at times you will be upset that bodily functions force you to put a halt to the reading ~ unless you take it with you but I'm afraid I'll drop my Kindle and then I'd freak more ~ I don't recommend that you strap on a pair Depends while reading this one but hey if you can stand it then all I'm trying to say is this series is one of those I CAN'T PUT THE BOOK DOWN series!
About the Author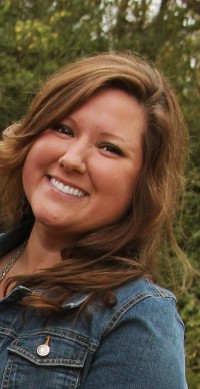 Caisey Quinn lives in Birmingham, Alabama with her husband, daughter, and other assorted animals. She is the author of several New Adult Romance novels featuring country girls finding love in unexpected places. She is currently working on Girl in Love, the third and final book in the Kylie Ryans series.