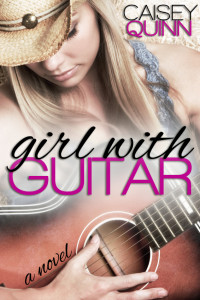 Today we welcome Caisey Quinn to our blog as she celebrates her book Girl with Guitar which released on May 22nd.
Enter using Rafflecopter below for some amazing giveaways!!
---
5 STARS!!!
Synopsis
After Kylie's dad dies in a freak accident, he leaves her with nothing other than her crazy stepmother, Darla, and the ability to play guitar. When Darla kicks Kylie out and she loses her job all in the same day, she hops a bus to Nashville determined to make her late father's dreams come true. Waitressing and saving her pennies to record a demo, her big break comes when she's asked to join a tour going down the tubes with once platinum album-selling country music superstar Trace Corbin. But touring with Trace is hardly a dream come true since he's pretty much drinking his career down the drain. If Kylie can't pull Trace out of his rut, he'll pull her and her dreams down with him.
Kim's Review
Girl with Guitar by Caisey Quinn has just made my all time FAVORITE read list ~ O.M.G. what a sweet read with enough gut clinching moments I was totally…………………………………………….


while I was reading this one. Kylie Lou is just a girl literally with her guitar from Pride, Oklahoma ~ Kylie has lost everything & everyone that meant the most to her and her story had me…………………


well Miss Kylie has a dream and that dream stems from her absolute love of music and she heads off to Nashville with little to no money to make that dream come true not only for herself but for her Daddy. Well true to real life Nashville didn't exactly open their arms wide open and give Kylie all her dreams in one fell swoop but when she is literally down on her luck and out of money God has a funny way of providing her with an opportunity she doesn't know she'll get by being in the right place at the right time!
This little opportunity brings her face to face with Trace Corbin the hot as hell, almost washed up country star that smirk alone has women melting and surely could get them to drop their panties. This boy has it all and I'm pretty sure if I was faced with this gorgeous country boy from Macon, Georgia I would………………………………..


So as I took to that tour bus as Kylie joined Trace on tour I had no idea I was going to take an emotional ride but I knew I would love ever minute of it ~ Kylie more times than not had me……………….


Trace had me wanting to thinking……………………………


him a time or two, in between the times I totally swooned over his fine ass in his tight ass jeans ~ when things heat up …………….


I was totally………………………………………………..


but like any good book just as I start getting giddy the rug was pulled out from under me and I was ………………………..


and I didn't know if I was coming or going and few little incidents had me………………………………………………………


and by the end of this sweet ass read I was totally………………


Girl with Guitar is a total 5 boot kicking, down home country loving star read that I will recommend to everybody ~ this book has to be on your TBR this one has to be read cause I guarantee this sweet read between a beautiful girl and an almost broken boy will leave your heart beating happily and you wanting to start right over from page one and enjoy Kylie & Trace all over again!
About the Author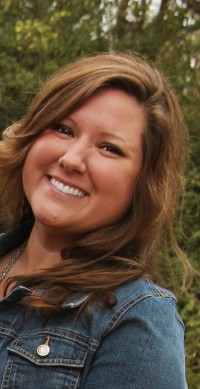 Caisey Quinn lives in a suburb outside of Birmingham, Alabama with her husband, daughter, and other assorted animals. She wears cowgirl boots most of the time, even to church. Girl with Guitar is her first novel. She is currently working on the second book in the Kylie Ryans series, Girl on Tour. She can be found online at www.caiseyquinnwrites.com.