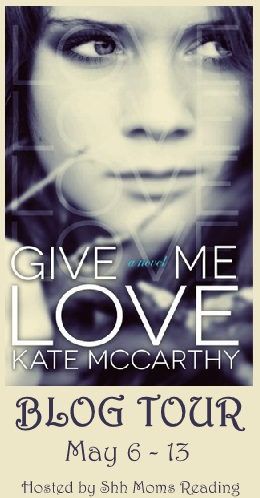 Today we welcome Kate McCarthy to our blog as she celebrates her new book Give Me Love which released on March 15th.
Check out an EXCLUSIVE POV from Jared below.
Enter using Rafflecopter for a chance to win a signed paperback or ebook of this AMAZING book!
---
5 STARS!!!
Synopsis
Evie Jamieson, a former wild child, is not only a headstrong, smart-mouthed trouble magnet; she is also a lead singer with a plan. That plan involves relocating her band; including her two best friend's guitarist Henry and band manager Mac, to Sydney to kick off their dreams of hitting the big time.
Jared Valentine is the older brother of Evie's best friend Mac and also the man determined to make Evie his. They strike up a long distance friendship which suits Evie because she's determined to avoid the distraction of love, not only because it doesn't fit in with her plan but because twice in the past it has left her for dead. Moving to Sydney however, has put her directly in Jared's path and he has decided it's the perfect opportunity to make his play.
Unfortunately Jared, co-owner in a business that 'consults' in dangerous hostage and kidnapping situations, makes an enemy who's determined to enact revenge. When this enemy puts Evie in his sights, Jared not only has a fight on his hands to make her his own, but also to keep her alive.
Is accepting the love he's so desperate to give worth the risk to both her heart…and her life?
EXCLUSIVE Jared POV
Chapter Twenty-Five

Jared

The waves rolled in. I could hear them crashing against the shore as I sat in the sand. I put my elbows on my knees and held my head in my hands as it pounded painfully from lack of sleep and from seeing Evie in my head. That slow, sexy smile that belonged to me.
Fuck.
Not. Mine.
Not anymore.
Right from the start I'd always believed she'd be mine. I'd endured years of patience to have her—texting every single day, slowly getting to know the girl who had stamped her name on my heart because it hadn't belonged to anyone else since. Only her.
I sat and watched every single moment of us play backwards in my head: every crazy, happy, scary, heart pounding, excruciatingly beautiful moment until it finally hit upon when she opened the door of her Melbourne apartment and I saw her for the first time.
I swiped a hand across my face as though erasing the images from my mind, but she still stood there. Her hair had been a riot of waves, her legs long, her skin a beautiful rich blend of olive and rose. I'd wanted to touch it with my fingers to see if felt as warm and smooth as it looked. My heart had kicked wildly in my chest, and my hand came up to scratch idly at the back of my head as I tried to calm my breathing, but her wide eyes didn't help. They were rich pools of sexy, decadent dark chocolate. I'd made Mac invite her to lunch after she'd disappeared on me, and during it I'd sat almost dumbstruck as I'd listened to her chatter and laugh with Mac and Coby. My eyes were glued to her as she radiated like the sun and it warmed me, leaving me reeling and realizing I'd been living in the dark for far too long. Using an excuse, I'd gotten her number, and from then on she was always in my mind. Every day my instinct had been to talk on the phone about anything and everything with her, and only ever her, but she'd been skittish. At the time I knew there was a reason; someone had hurt her and I wanted to know who and why so I could break his body into pieces. When she'd finally opened her heart, my own had sunk. Two men, and twice she had almost died. The beautiful rose in her cheeks, hearing her voice singing so rich and clear, the life shining in her eyes—I could have missed all of it. The thought left me breathless, but what had my heart sinking was that I was leading her down the same path. I didn't know how to make a turn, or how to backtrack, or how to let her go.
But this morning she'd made it so easy and so very, very hard. Now I was here at the beach breathing in the cool chill until I felt it in my bones, trying to forget that Evie had taken my heart and ripped it clean in two in front of me. The agony had left me breathless, and fuck, I tried so hard not to let her see. I'd clenched my jaw until I thought my teeth would shatter from the pressure.
Darkness rolled in and eventually I stood and stretched my tired, aching muscles. I strode back to my car, gravel crunching beneath my feet, wind blowing in my hair. Opening the door I found twenty messages on my phone. I didn't want to know. I grabbed my phone and stalked determinedly back to the beach, right down to the shore, until the waves hit my toes. Just as I was about to fling it into the water or hell, where it belonged, it rang as though desperate not to be tossed away.
I sighed heavily at seeing Travis on the other line. He had his own shit to deal with, and I hated him being caught up in mine. I knew I wasn't the only one breaking in two. I could see it clear as day. I had no idea why no one else could see what was going on with Travis, but something needed to be done before he snapped.
I answered anyway and as he spoke, his words told me a tale that had my chest squeezing so hard my lungs locked down. It slammed my broken heart to the ground and crushed it into dust.
"Fuck," I whispered when he'd finished.
The world spun before my eyes and tears burned fiercely. How could I have let my past blind me from seeing what was really there? It wasn't a simple mistake I had made; it was one that carried so much weight where lives now hung in the balance. Lives that if lost, would mean mine was too.
I drew air into my starving lungs in such a rush I thought I'd choke.
"Fuck!" I roared, the word weighted with guilt and agony.
I turned and ran, adrenaline shutting off everything. The utter fear, the panic, the terror, it locked tight as my car growled to life and I raced for the stadium. When I arrived the shake of Travis's head told me what I didn't want to know.
As the early light of dawn arrived, we were still wide awake, eyes burning red, shaking from lack of sleep, lack of food, and the crash of adrenaline.
"Coby," I answered when he rang.
"Jesus fucking Christ, Jared. Evie is gone. Gone!" he ended with a shout.
"No," I denied, my voice a hoarse whisper. "Don't fucking tell me that, Coby. Don't fucking tell me she's gone."
Fuck. Please tell me I wasn't watching my entire world crash around me. I felt like my body was in the eye of a hurricane and everything was burning and crashing and tearing apart around me as the wind whipped my hair with eerie silence.
"I've called Frank," came his hoarse voice. "We've tracked her phone to Canterbury Road. Where are you?"
"Closer than you, but still ten minutes behind. Leaving right now."
I hung up and growled, "Car. Now," at Travis and tossed him the keys. "You drive."
My fingers jabbed at my phone with frustrating slowness as Travis squealed and spun tyres.
"Damn you, Evie. Answer your goddamn fucking phone!"
I tried again, leaving a message. "Baby, fuck. I've got frantic messages from Henry and Coby. What the fuck do you think you're doing? Frank has your location on GPS, so wherever you think you're going, Travis and I are right behind you. Just turn around and go home. Turn the fucking car around damn you and go home. We need to know you're safe. Ring me, baby, please? Don't do this. Please don't… I… fuck." My voice cracked and I hung up the phone.
Frank messaged through the address of where Evie's GPS location had stopped at, and I had to lock down every single nerve ending to stop myself from yelling at Travis to plant his fucking foot. He knew the urgency of the situation; his red eyes were as frantic as mine. Shit was going down and it was all on me. I cursed again. If we survived this nightmare, then I swore I would leave. If that meant having to live in the dark, I would do it.
We pulled up outside an old, abandoned white weatherboard house. Evie's blue Hilux was in the drive, empty, the driver's side door wide open, keys still in the ignition.
I reached around, pulled the handgun from the waistband of my jeans, and engaged the slide. In one frozen moment I met Travis's eyes, and then I ran for the door. As I surged through, arms up, finger on the trigger, what my eyes found had my heart choking in absolute horror and my entire world went black.
Kim's Review
If you are seriously looking for a page turner well look no more ladies ~ Give Me Love has EVERYTHING I love in a book ~ I cannot believe it took me this long to read this one and now I'm surely chomping at the bit for me. This is the kind of book that had me ….

but there were parts of the book where I was ……………….


I'm just going to let you read the book and figure out those parts for yourself! Evie is the only female and lead singer in her band Jamieson ~ Along with her best friends Mac & Henry I guarantee you will spend a good portion of this book…………………………………….


Well little Evie's been "burned" in the past when it comes to relationships so she had a brief out of her mind period where she dated what I would term "safe" men ~ Not that she wouldn't care for them but she wouldn't necessarily lose her heart to them either but you see Jared, Mac's older brother, enters the picture long ago and re-enters when the gang moves to Sydney and let's just say the book get's really interesting. Jared is a man who knows what he wants ~ a security consultant with his own business with his brother Travis and Evie's brother Colby and you have three "hot" men that can surely leave you ……………………………………………..


Well sit back folks and watch Evie's band explode into stardom……


and watch Jared and Evie heat up ………………………………


and then watch the utter devastation that will have you in ……….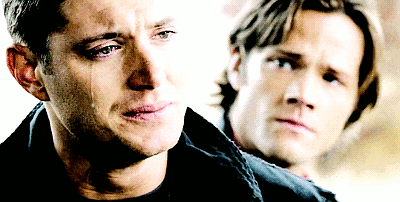 and just when you think your heart can't take anymore, cause that's just between Evie & Jared, picture the ultimate evil that is lurking around and wants revenge on Jared and that revenge will mean getting to Evie. Oh yes, this book has it all and believe me it WORKS well.
There were times where I wanted to…………………………….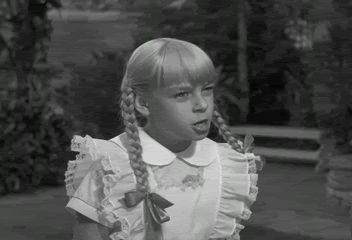 at Evie and tell her to pull her head out of her arse and just grab it, go for it, take it heck OWN it even if I understood her hesitation and there were times where I wanted to…………………………


Jared for something's said, assumed, done and for really trying my patience and giving me a near heart attack! When you hear both Evie & Jared's back stories be prepared you will……………………….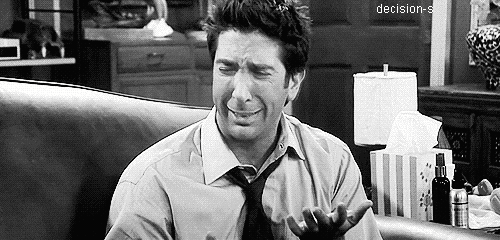 grab tissues!!!! Between the laughs this book has plenty of times where you felt things…………………………………………


I could almost relate to what Mac had to deal with daily! Oh yes, there were parts of this book where I was down right ……………


and of course there were parts, many of them, where I was ………..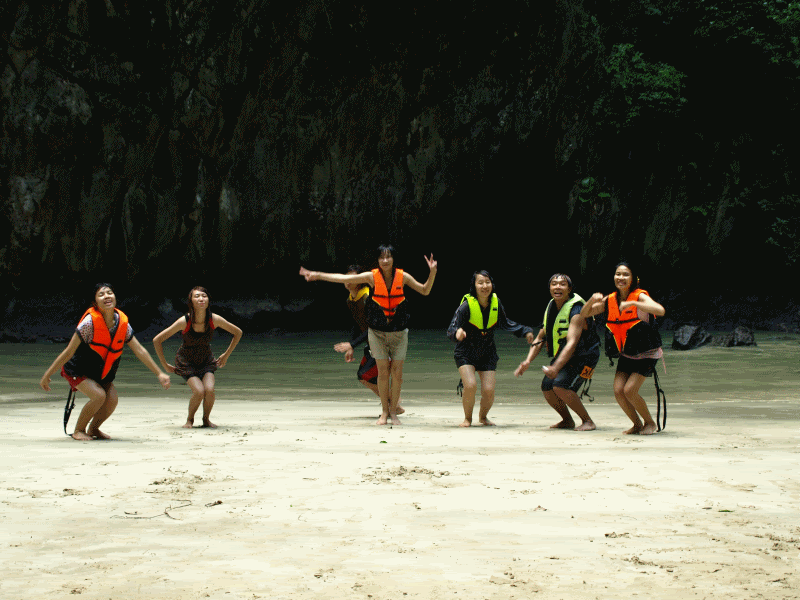 and the Epilogue OMG OMG OMG well ladies I was totally……………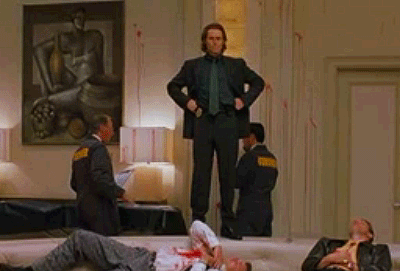 Give Me Love is a story of giving love a second chance, taking the plunge putting all your fears aside and in the midst of all that having a FANTASTIC case of friends to see you through it.
This was a super awesome 5 ++++ star read for me ~ heck yes I got a little rock star in there ~ I have this crush for Henry 😉 along with some badass security consultants who are beyond FINE ~ Seriously loved the Australian slang and had to look up a thing or two ~ Thank God for Men At Work cause I knew what vegemite was 😉 I loved that Kate stayed true to her roots and used the slang and her home country as the setting for the book ~ It totally worked although I can't imagine a hot/humid Christmas I certainly want to visit down under so I can experience some of what Kate mentioned in the book and perhaps find a hot Australian man or two 😉 Kidding I have the hubby but I'd totally love to go to Australia ~ So Kate for your first book out of the gates I just have to say……………………………………………


It ROCKED and totally FANFREAKINGTASTIC ~ I can't wait for Give Me Strength, yes this is a series but not one that leaves you hanging so next book I hear is Travis' story and I cannot freaking wait for that!
About the Author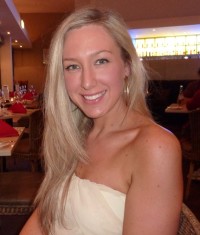 Kate McCarthy grew up in a small town outside of Port Macquarie, Australia. Raised in a house just a short walk to the beach, Kate enjoyed the peaceful, relaxed atmosphere and friendships that come from being raised in a friendly, small town area. She now resides in Brisbane, Australia, a city in the state of Queensland where she works as an accountant, along with a sideline wedding cake business and her writing. She is married with two children, has two dogs and house in the suburbs, and a pile of friends and family dotted all over the country that help keep her sane. When she's not busy running after naughty kids, filthy dogs, crunching numbers, piping buttercream and writing books, you can find her curled up in bed in the early hours of the morning reading new books and re-reading old favourites. Her favourite authors include (and are not limited to) J.R. Ward, Nalini Singh and JD Nixon. Her favourite books are the Black Dagger Brotherhood series by J.R. Ward in which she longs to eventually join the brotherhood and change her name to Phierce Mutha.