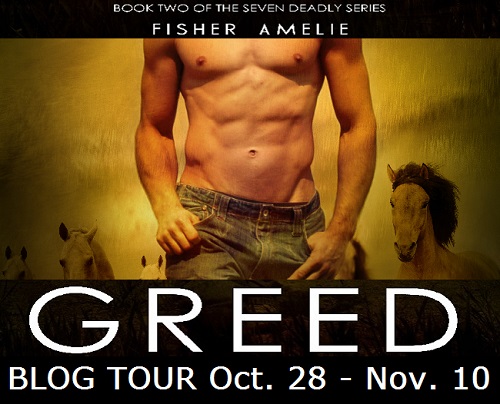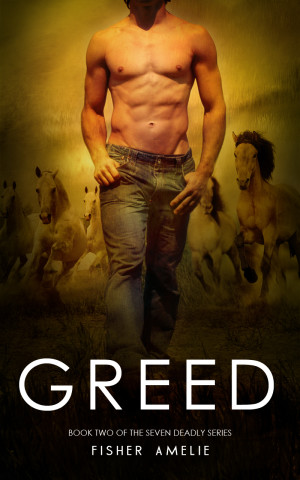 Today we welcome Fisher Amelie to our blog as she celebrates her new book GREED which released on October 29th.
Enter for a chance to win some amazing giveaways using Rafflecopter below!
---
4 STARS!!!
Synopsis
Gather 'round, love, because I want you. I want what you have, I want what you don't have, I want more of what I already have. I want. But if you so much as ask for something in return, go ahead and walk away. Know if you want to play in my world, it's every man for themselves and the weak become mine. Leeches will be obliterated because I make it my job to destroy them. I protect what's mine and I take what's yours…because that's what I do. I want.
My story will not endear me to you and, frankly, I could care less if it does because I'm in this for the money and nothing else. There's nothing redeeming about me. I'm a corrupt, money hungry, immoral asshole from Los Angeles. I'm every man's worst nightmare and every girl's fantasy.
I'm Spencer Blackwell…And this is the story about how I went from the world's most coveted guy to the guy no one wanted around and why I wouldn't trade it for anything in the world.
Christine's Review
I met Spencer Blackwell in Vain and was so intrigued by him, so of course I was  so excited to read his story.
Greed opens up and again we are reminded of the high expectations his father has for him and the things he will do to make money and to retain his high status.  The sad thing for Spencer is that he isn't even happy doing these things and is looking for a way to escape his father's clutches.  Regardless that he is ashamed of the things he has to do, Spencer is still filled with greed as he continuously has to check his bank account to make sure his money is still there and growing.
When something unexpected happens within Spencer's family, he and his sister flee life as they know it, leaving everything behind to defy their father.  Moving to Bitterroot Montana, they live life on a cattle ranch and this new way of life for them opens up their eyes to what's important in life.
After living a life where girls come and go, seeing Spencer meet Cricket Hunt for the first time and experiencing his reaction to her was hilarious!  For the first time, Spencer feels something he never thought imaginable but unfortunately Cricket has a boyfriend…and her secrets.
Watching Spencer hold back on something he desires to maintain his low key life with his sister but to also do "right" for a change made me feel so proud of him – proud that he is putting someone else first and knowing that it could be a huge mistake.  For once, he was listening to his conscience.
What happens if/when Spencer's father finds him and his sister?  What will the consequences be of them defying him?  And what secrets is Cricket hiding?  Will Cricket leave her boyfriend for the love that we can see building as the book continues?
You will have to read this book to find out!
While I loved that Greed is so different from what I have been reading lately, I did not love this book as much as I loved Vain.  This book moved a little TOO slowly for me and at times I was completely frustrated with Cricket because I felt that she was playing games with Spencer's heart.
The book definitely kept me guessing throughout and when I finally learned the WHY of what kept Cricket away from Spencer, I completely understood.  I enjoyed watching Spencer develop as a character throughout this book.  Even more so, I completely LOVED the ending and the epilogue that Fisher gave us 4 years later!
So while I didn't love this book as much as the first, I thought that the writing was spot on and I look forward to reading more in this series by Fisher Amelie!  Thank you for the ending…and for the cows 🙂
About the Author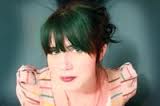 Fisher Amelie is the author of The Leaving Series, Callum & Harper and Thomas & January. She began her writing career as a copywriter for an internet marketing company wherein one of their client's said, 'Hey! You're funny. You should write books'. Which in turn she said, 'Hey, get out of here! This is the lady's restroom.' While washing her hands and the embarrassment from her face, she thought they may have had a valid point. So, she took the thousands of hours of writing stories growing up, tucked them into her pocket and began writing and writing and writing.
---
GIVEAWAY
a Rafflecopter giveaway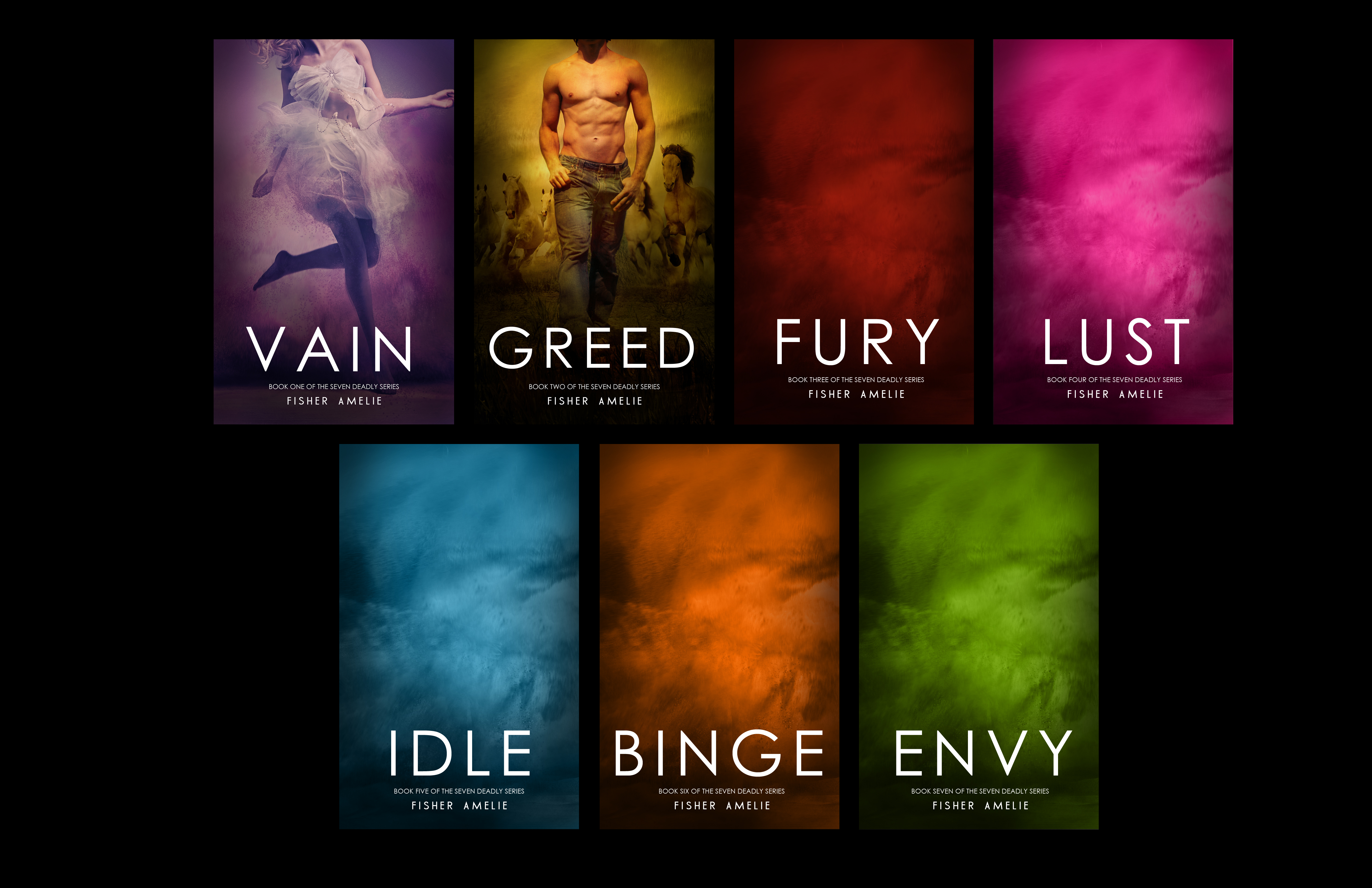 Book 1 – Vain – you can read Christine's 5 STAR review here