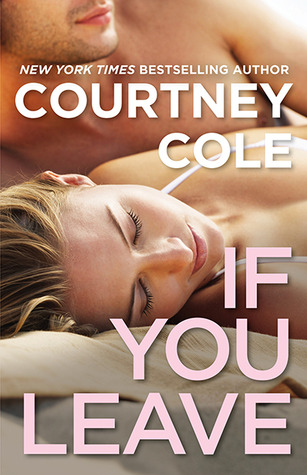 Today we welcome Courtney Cole to our blog as she celebrates her new book If You Leave which released on August 6th.
Enter for a chance to win an amazing giveaway using Rafflecopter below.
---
4 STARS!!!
Synopsis
26-year old Gabriel Vincent is a badass hero. Or he used to be, anyway. As an ex-Army Ranger, Gabe never thought he needed anyone. But after one horrible night in Afghanistan scars him in a way that he can't get past, he needs someone who can help him heal…even if he doesn't realize it.
25-year old Madison Hill doesn't need anybody…or so she thinks. She grew up watching her parents' messed-up abusive relationship and she knows there's no way in hell that she's ever letting that happen to her.
They don't know it in the beginning, but Gabriel and Madison will soon develop a weakness: Each other.
But Gabriel's got a secret, a hidden monster that he's afraid Maddy could never overcome… And Maddy's got issues that she's afraid Gabe will never understand. They quickly realize that they need each other to be whole, but at the same time they know that they've got demons to fight.
And the problem with demons is that they never die quietly.
Christine's Review
Wow!  I remember distinctly reading If You Stay and having a similar reaction after reading chapter 1.  Courtney Cole has a way about her writing that instantly grabs you and brings you right into the story.  And similar to If You Stay, If You Leave, did not disappoint.
We met Mila's sister Maddy in book 1 and I am excited to read more about her and to get to know her better.  Maddy had a rough childhood growing up with parents who showed her an unhealthy relationship based on jealousy and abuse.  Because of this, Maddy has a hard time letting men into her life as she doesn't trust anyone and fears that any kind of love will lead to pain and hurt.  So she protects herself and her heart by never letting anyone close enough to her.  Maddy's sister, Mila, never experienced any of this as Maddy was the older sister and protected her from  seeing anything bad.  Because of her duty to Mila, Maddy runs her parents restaurant The Hill and is living a life that makes her fill unfilled, incomplete and not what she imagined for herself for her future.
It's been 8 months since Gabriel (Gabe) Vincent returned home from war.  Gabe is an ex Army Ranger and has seen unimaginable things while at war thus leaving him a shell of who he once was.  He returns broken, suffering from reoccurring nightmares where he relives the horrors of war while asleep which often ends in physical violence even while asleep.
When Maddy and Gabe meet in the alley of a club – WOW are they freaking HOT!  The attraction is undeniable and when they decide to go home together I can only imagine the hot sex that these two will have if Gabe's sexy words and touch is just the tip of the iceberg!  These two in the heat of this moment want nothing more than to be someone they are not – Maddy to letting go of some of her responsibilities and just living life and for Gabe to get lose in the moment and forget the past.
But alas, it's not meant to be as the taxi taking them home is in a car accident and Gabe is no longer the confident, cocky guy but a complete agitated mess!  I feel very emotional towards Gabe suffering from PTSD as we see that he has never gone for professional help to overcome this disease thinking it would pass with time.  It leaves him in a place where he is afraid to move forward because of his inner demons and feels that he is not good enough to be with anyone.
Without revealing anymore of this story to you, both characters will each go through many obstacles – Gabe with deflecting answers and always trying to gain the upperhand to appear unaffected and Maddie to realize that she needs let go of the guilt and not live in the past.  Both characters will ultimately have to trust each other to open up to each other so that they can move forward.  Both characters must realize that they are worth it and in the end support each other and to stop running away and forgive.
Will these characters be able to leave the past where it belongs and move towards the future?  Will both be able to forgive and to stop running?
You will have to read this book to find out!
I have to say that the epilogue was just beautiful and I loved seeing Pax and Mila again and seeing them move forward with their lives too….I hope we see more of the secondary characters in this book.
Great read!  Thank you to Courtney Cole and thank you to all soldiers everywhere who fight for us, protect us so that we can live free.  You are heroes to us and we continue to pray for your safe return home. <3
Favorite quotes:
"It's like I am not whole when I'm not with you, " I tell her simply.  "You're a big piece of me.  A big piece of me.  And when you're gone, I can't function right.  I'm only half a person."
"I consider wherever you are home."
Fear really is a choice.  
About the Author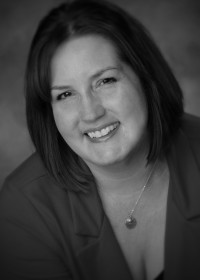 Courtney Cole is a novelist who would eat mythology for breakfast if she could. She has a degree in Business, but has since discovered that corporate America is not nearly as fun to live in as fictional worlds. She loves chocolate and roller coasters and hates waiting and rude people.
Courtney lives in quiet suburbia, close to Lake Michigan, with her real-life Prince Charming, her ornery kids (there is a small chance that they get their orneriness from their mother) and a small domestic zoo.