by Willow Aster


Today we welcome Willow Aster to our blog as she celebrates her new book In the Fields which released today!! HAPPY RELEASE DAY to an amazing author and book!!!!

Enter for a chance to win some amazing giveaways using Rafflecopter below!
---
5 STARS!!!
Synopsis
1971 — In the tiny, backward town of Tulma, Tennessee, optimistic, bookish Caroline Carson unwittingly finds herself in the middle of a forbidden romance. Severely neglected by her family and forced to flee Tulma to protect her secrets, Caroline's young life comes crashing down around her. She finds refuge in a new town, but the past always has a way of stretching around time and stirring up trouble.
When a new love comes into her life, she has to decide if she can give her heart to someone else, or if she will always be tied to someone she can't have.
Disclaimer:  The details described in this book may not be suitable for readers below the age of 18 as descriptions of rape, alcoholism, child neglect, and abuse are depicted.
Teaser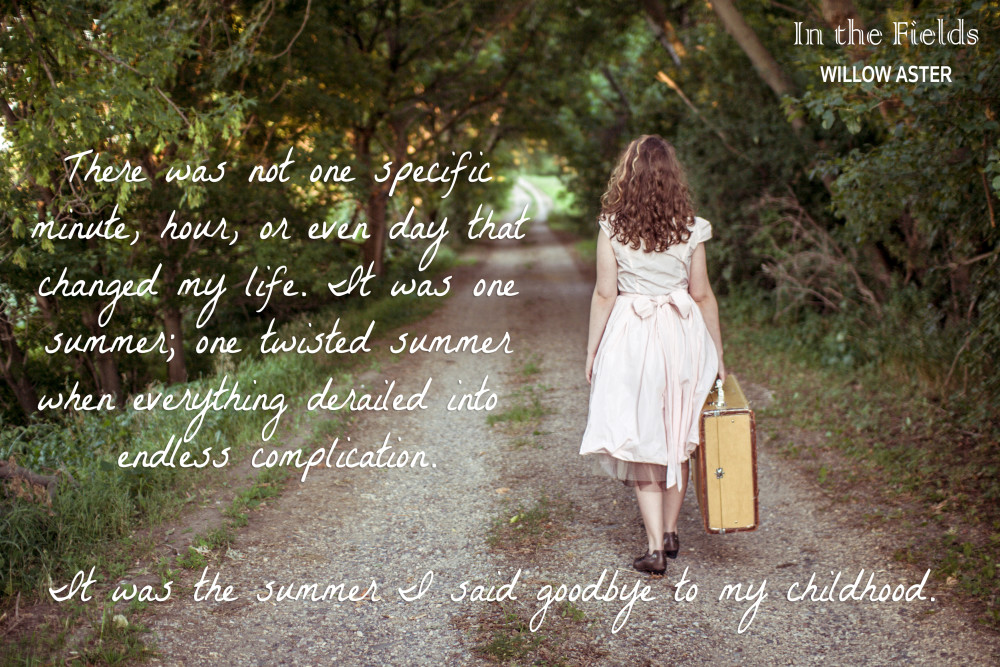 Christine's Review
OMG!  Willow Aster has DONE IT AGAIN!  I completely fell in love with True Love Story and couldn't wait for Willow's next book to come out and boy she did not disappoint!
I will try to keep this as spoiler free as possible as I firmly believe that Willow's books are something that everyone should experience for themselves – her writing is simply beautiful and she tells stories that touch your heart and your very soul.
This story begins in Tulma Tennessee in 1971 after segregation where people of color can co-exist with white people but there is still racism present.  Caroline is a young girl at 15 years old whose parents don't give her any attention but everyone in the school and town love her.   I love her – she is fiercely independent and so grown up before her time.  Being a mother, I cry for her loss of being a child and having fun but admire her strength and tenacity.  Caroline's parents care for their own interests and I can't stomach their selfishness.
Isaiah Washington is Caroline's best friend – he is smart, caring and is the person that Caroline looks to for support when she needs someone.  Isaiah is black and is being raised by his mother and what starts as an innocent friendship between Caroline and Isaiah turns into so much more.
I don't want to reveal too much of what happens in this story but I experienced a range of emotions while reading it.  There are a lot of OMG moments, moments of complete heartbreak where I find myself sobbing into my pillow into the late hours of the night and moments of complete love and warmth in my heart.
Willow Aster has developed a cast of characters that I wanted to know, that I wanted to help – I experienced everything they did firsthand and it is a true testament to the wonderful storyteller that Willow is to be able to create something so real and true based on real life experiences and the story that is inside her creative mind.
This story is not for the faint of heart as it touched upon some themes in our world that were complete injustice and horror.  But what I LOVED most about this story was that it was real and true – nothing in life is ever easy but it's a journey.  This was a beautiful journey where the saying is true – everything happens for a reason.  All of these things had to happen for the beautiful outcome – a second chance at life and love and happiness.
So I will end it with my thoughts that Willow's writing is complete magic – it casts you under its spell and you never want to let it go!  Thank you again for an AMAZING read!!! <3 <3
Some of my favorite quotes:
"Once you find a heart, it's like it's all you can see."
"That…you feel that?"  He waits for a moment and I know he's talking about my heart.  "That's what I need.  Do I have that?"  He studies me, looking for the answer in my eyes.
Martin Luther King Jr. "Darkness cannot drive out darkness; only light can do that.  Hate cannot drive out hate; only love can do that."
About the Author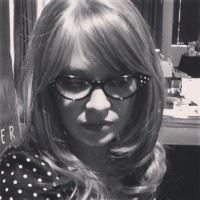 Willow Aster is the author of True L̶o̶v̶e̶ Story and In the Fields, two standalone books published in 2013. When she's not writing, you can find her staring out into space, dreaming about new characters. She also enjoys sliding across the hardwood floor in her socks and twirling in the sand.