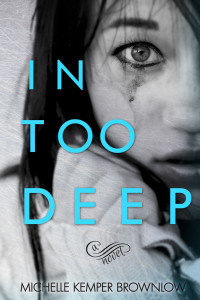 Today we welcome Michelle Kemper Brownlow to our blog as she celebrates her New Adult Romance book In Too Deep which was published by Sapphire Star Publishing on June 6th 2013.
Enter for a chance to win this amazing 5 STAR read by using Rafflecopter below. Good luck!
---
5 STARS!!!
Synopsis
Long- Gracie has just finished her freshman year of college in Memphis when she takes a job at a local pizza joint in her home town of McKenzie, Tennessee. She is the epitome of innocence when she meets Noah. Noah is unabashedly handsome, intriguingly reckless and just cocky enough to be sexy. Gracie's instincts tell her to stay far away from him and based on the stories she hears from her co-workers he leaves broken hearts in his wake. But still, she can't explain her fascination with him.
Noah puts aside his bad boy ways when what he thought was a summer crush has him unexpectedly falling in love. But soon after Gracie transfers to UT Knoxville to be with Noah, their unexpected love becomes riddled with anger, deceit and humiliation.
Jake, Noah's former roommate and Gracie's best friend, can no longer be a bystander. Gracie's world falls out from beneath her and when she breaks she turns to Jake for strength. As Jake talks her through a decision she's not yet strong enough to make, together they uncover a truth so ugly neither of them is prepared for its fallout. Will Jake pull her to the surface or is Gracie Jordan finally In Too Deep?
Kim's Review
In Too Deep is one of those books that had me from the synopsis ~ it was a must have read for me ~ when I got my hands on this one I was totally……..
I started reading and was already…..
Gracie meets bad-boy Noah while working at a local Pizza joint together ~ this boy has a reputation ~ a BAD one ~ he's the one that can have any girl he wants ~ but he's also the one that won't be tied down by a girl. Well Noah meets innocent Gracie and no matter how hard she tries to resist she's tempted and well one thing leads to another and Noah is professing his love for Gracie ~ awww so freaking sweet right ~ well just you wait until she joins him at college cause that's when the ball really gets rolling and believe me I had more bouts of..
than I thought possible ~ Noah is the infamous character you just love to hate and there were times where I wanted to say…
to Gracie ~ the back and forth ~ the admission ~ the clear cut signs ~ the forgiving nature she had. I was frustrated beyond belief and I thought I was going to….
Gracie was blessed to have some good friends, who just happened to be friends of Noah's too ~ Jake is the consummate nice guy but he also is a gorgeous guy who see's how bad Gracie is hurting and always lends an ear to her but Gracie needs to figure something's out on her own before she realizes what's right in front of her ~ Jake will have you
he will make you…
but believe me I shed enough..
that by the time Jake & Gracie finally realize what's between them I was totally ….

but there were a few more times that I was
and then by the end OH THE FREAKING end I was totally….
WOW!!!!!!!!! ~ I have to thank the publisher and author for the privilege of this amazingly beautiful story that is so common amongst young people and so heartbreaking ~ emotional abuse/control is so real but what a powerful story this one was ~ I came to realize that Gracie isn't weak for the tears she shed for Noah ~ no in the end I got to see what exactly Gracie was made of ~ I haven't hated a character in a book for a long time and there were things Noah did that had me spiting nails ~ beautiful ending ~ 5+++++++++ star read!!!
If you pick one book this year to read ~ just one that I recommend ~ this is the ONE ~ I promise the frustration, shock, head shaking, the OMG moments are well worth it because in the end you are left with a very beautiful love story ~ one that consists of loving and standing up for yourself and finding a love that is BEYOND amazing!!!!
About the Author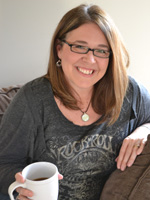 Michelle Kemper Brownlow has been a storyteller her entire life. Her debut was on the high school cheerleading bus granting requests to re-tell her most embarrassing moments for a gaggle of hysterical squadmates.
Earning her Bachelor's degree from Penn State University in Art Education and then marrying her very own "Jake," she moved to Binghamton, NY where she taught high school. After having two children she quit work and finished her Master's degree in Elementary Education at Binghamton University.
The Brownlow family of four moved to Michelle's hometown of Morgantown, PA while the children were still quite young. A few years after moving, her family grew by one when they welcomed a baby into their home through the gift of adoption. The family still resides in PA, just miles from where that high school cheer bus was parked.
Michelle has been an artist for as long as she can remember, always choosing pencils and crayons over toys and puzzles. As a freelance illustrator, her simple characters play the starring roles in numerous emergent reader books published by Reading Reading Books.
"Writing is my way of making sense of the world. When I give my characters life on the pages I write, it frees up space in my mind to welcome in new stories that are begging to be told," says Brownlow