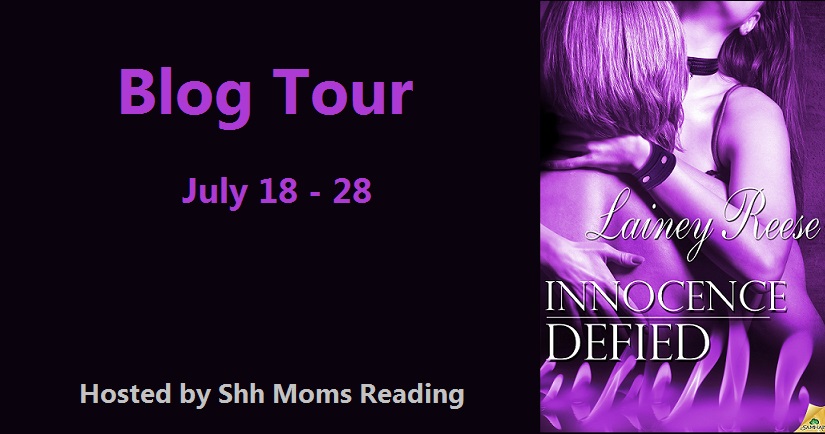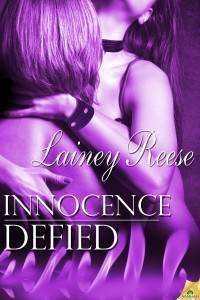 Today we welcome Lainey Reese to our blog as she celebrates her new book Innocence Defied which released on July 16th.
Enter for a chance to win some amazing giveaways using Rafflecopter below.
---
4 STARS!!!
Synopsis
Gage Hollister is a Southern Dom looking for a full time sub/slave. When his family's business brings him to New York City for an indefinite stay, he decides that now is the time to find her. Night after night he prowls the local BDSM club in search of a woman whose need to be dominated equals his thirst for true submission. As the search drags on he begins to wonder if his perfect match even exists. When he is asked to play chaperone for a family friend embarking on her first trip as an adult; he welcomes the chance for distraction from his thus far fruitless endeavor.
Zoe Marshall is the youngest sister to Gage's best friend and she has been in love with Gage for as long as she can remember. She has saved herself for him and him alone. Now, after careful planning and a bit of luck she finally has her opportunity to show Gage that she's all grown up and ready to be his. Although he believes himself too old and jaded for an innocent like her, Zoe will not relent until she belongs to him in every way.
Soon Gage's resistance crumbles and Zoe's dreams become reality but their budding love is tested when her brother discovers them. As those bonds of friendship strain under betrayal and broken trust, Zoe is confronted with having to choose between the man she loves and the brother she worships. Will having the love of her man cost her the love of her family? If so, is her heart strong enough to survive that loss? Is their love?
Warning:
This book contains graphic language, BDSM elements, M/F/M ménage, a Southern Dom who's a gentleman; and the woman who brings out the scoundrel in him.
Denise's Review
I truly enjoyed this read; as soon as I opened my Kindle it was like visiting with old friends. For me that is the best part of a series like this. Each book offers a complete story but as you pick up the second and third you feel an instant connection to the story.
Gage Hollister is best friend with Brice Marshall; the reader met this fellow Dom in some very hot scenes in Damaged Goods book 2 in the series.
Innocence Defied opens with Gage's desire to find a full time slave to fulfill his needs and desires. Gage has a very clear understanding of what he wants from a relationship and it is not love. He is Dom with particular tastes.
Zoe Marshall is Brice's youngest sister (and Cade's cousin), the baby in the Marshall clan. The reader quickly learns she is in love with Gage and for as long as she can remember all she has wanted is to make Gage happy.
Zoe has a plan to create alone time with Gage and is determined to make him see they are meant to be together.
As Gage starts to succumb Zoe, she is faced with the reality that he is a Dom with a very specific desires and is also faced with the reality of losing her family to be with the man she adores.
Gage's closest friend, Brice as well as Brice's cousin Cade and Trevor are well aware of Gage's desires in a slave and their reaction to having Zoey be that woman is epic!
Though all three are Doms and yes Brice shares some of the preferences I thought Ms. Reese did a wonderful job of having these men voice their concerns without disrespecting their wives.  There is a scene with Brice and Gage that will have your heart pounding.
The love this family towards each other is tangible.  I really enjoyed seeing Cade, Trevor and Riley from A Table for Three, every time Trevor called Riley "little one" it made me want to go re-read A Table for Three!  The scenes with them as well as the ones with Brice and Terryn from Damaged Goods were woven well into the story and truly added to the book.
Is Zoe's devotion to him enough to ignore her family wish and to be what Gage desires?
Well, you will have to read the book to find out!
I will say the journey these two take is one of exploration and of seeing what you are willing to give up or maybe even better learning what is truly important in life.
The epilogue in this book warmed my heart and brought a huge huge did I say huge smile to my face!
About the Author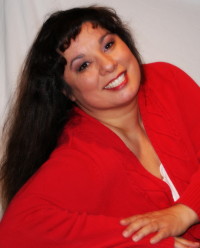 A note for my readers:
I write books that have very dominant men in them. The men in my books are fierce and controlling in the bedroom and overbearing and protective out of it. And the women never have anything to fear because the men would throw themselves in front of a bus before they'd let anything hurt their ladies..including themselves. I write fiction. In real life we need to be way more careful and choosey than my heroines are. Never give up your power or your body to anyone unless you have all the groundwork of safe words and real solid trust in place. Safe words are non-negotiable- No safe word? No way.
Now, as for me. I live in a tiny little place called Lake Stevens with my daughter, and our many pets. I'm an animal lover. Yup it's true. I am one of those people who lets the dog on the couch and has cat hair on her sweaters.
I've dreamed of writing since I was twelve and after the reception my first novel received I am kicking myself for not following that dream sooner. Since my first novel A Table for Three came out I have been a changed person. My childhood dream has come true and every day away from my computer feels like a waste. With the release of Damaged Goods I took a leap of faith and left the day job behind. Every day is a crazy adventure of second guessing my decision and wallowing in the joyful realization that "I don't have to go to work today!" A realization that I have NEVER had for longer than a week in my entire adult life.
Fate has smiled on me and I am now a full time author! My dreams are becoming a reality and I have you to thank. Thank you all for reading and reviewing (those reviews really make a difference). I hope that this is the start of a long and fabulous life together…you and me…I'll write and you read and together we'll make the world a steamy wonderful place!