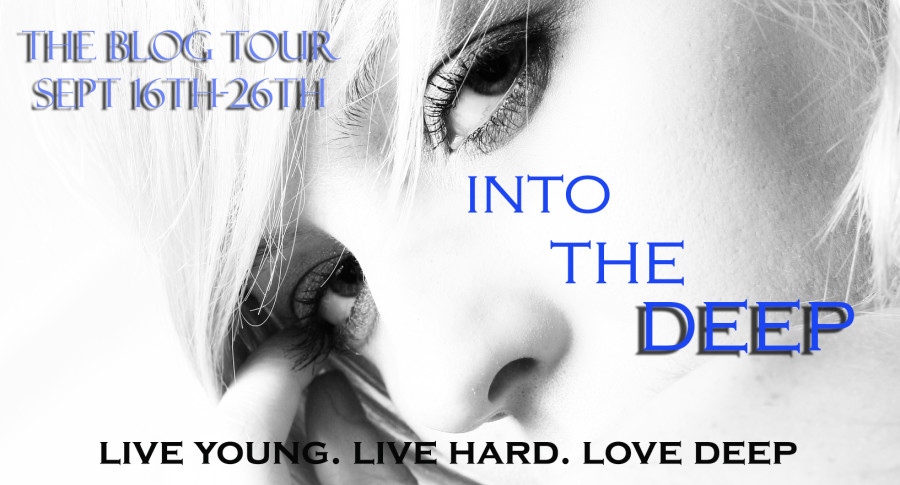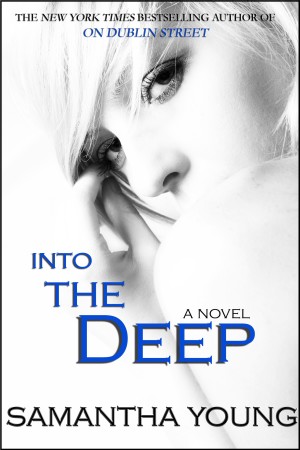 Today we welcome Samantha Young to our blog as she celebrates her new book Into the Deep which released on August 13th.
Enjoy a dual review from Christine and Kim below!
Enter for a chance to win a signed paperback and bookmark using Rafflecopter below. Good luck!!!
---
5 STARS!!!
Synopsis
Live young. Live hard. Love deep.
Charley Redford was just an ordinary girl until Jake Caplin moved to her small town in Indiana and convinced her she was extraordinary. Almost from day one Jake pulled Charley into the deep and promised he was right there with her. But when a tragic incident darkened Jake's life he waded out into the shallows and left Charley behind.
Almost four years later Charley thinks she's moved on. That is until she takes a study year abroad in Edinburgh and bumps into none other than Jake Caplin at a party with his new girlfriend. The bad-boy-turned-good attempts to convince Charley to forgive him, and as her best friend starts spending time with Jake's, Charley calls a truce, only to find herself tumbling back into a friendship with him.
As they grow closer, the spark between them flares and begins playing havoc with their lives and relationships. When jealousy and longing rear their destructive heads, Charley and Jake struggle to come to grips with what they mean to one another.
And even if they work it out, there is no guarantee Charley will ever trust Jake to lead her back into the deep…
Christine's Review
In a word EPIC….it was heartwarming, heartbreaking, romantic and so much more. I couldn't have asked for a better book to read – it ripped my heart out and built it back up again. The love between Charley and Jake was intense and emotional. It took me on a roller coaster ride and I didn't want to get off.
Ms. Young captured my attention with the On Dublin Street series and I have been a fan ever since.  Into the Deep has solidified her place among my top favorite authors not only because of her eloquent writing style but her ability to write stories that you become vested in because you fall in love with the characters and you want that HEA and Ms. Young never disappoints!
I will start off my saying that I thoroughly enjoyed reading from both the past and present POV.  It not only enhanced the story on so many levels but gave me a deeper understanding of these characters and their relationship right from the start.  Ms. Young's detailed writing style only adds another layer into this story and hooks the reader right in.
Charley Redford is studying abroad in Edinburgh Scotland for the year with her best friend and roommate Claudia.  What are the odds that Jacob Caplin, her first love from when she was a teenager is in Ireland studying too?!  Sadly, he has a new girlfriend in his life but the connection is still there – the emotions are so thick and realistic that I am rooting for a second chance love romance right from the start.
Jake moved to Charley's hometown when they were in high school.  Their connection was immediate and strong.  I LOVED his confidence but even more so, I LOVED Charley – she was my kind of girl or really the girl I have always wanted to be.  She made Jake work for it and I appreciate that quality in a girl knowing what she wants while showing strength in character.  I enjoyed their easy going funny bantering and their flirty conversations – I just loved EVERYTHING about them!
Be still my heart!  Despite what happened in the past to cause a breakup between Charley and Jake – he is one of the MOST romantic book boyfriends I have ever come to know!  The angst throughout this book nearly killed me!
I will NOT reveal any parts of this book as it was a beautiful journey that I feel that you should all experience on your own.  I will say that this is a magical book about that love you find when you least expect it and realizing that this is the ONE, your soul mate, the one that you go "Into the Deep" for.  This book is utter perfection – I cried for lost time and prayed for forgiveness and a second chance.
But will they get it???  Will past mistakes me forgiven and will they be able to move forward and "earn it back?"  You will have to read it to find out!
I applaud Ms. Young for her brilliant development of the secondary characters – each adding another element to the story while truly making it a cast of characters who you really wanted to know and be friends with.  I enjoyed every single one of them and even if there are no spin offs, I would love to know what happens with them in the future (namely Claudia and Beck who I adored!)  I look forward to Out of Shallows releasing in 2014 to see what happens next!
Another job well done – you know how much we adore you!  Congrats on another beautiful SUCCESS!  You deserve it and more! <3
Favorite Quotes (I feel like there are so many because my kindle was highlighted throughout! Lol):
I knew because as I walked away, he watched me the entire time.  He watched me like he wanted to watch me forever.  I knew this because I was looking back at him thinking the exact same thing.

"This shouldn't be possible," he whispered, "but somehow it's happening.  You're something special to me, and I can only hope that I'm something special to you."

I'm going to kiss you when you least expect it.  And it WILL be epic.

"We can't be over."

"I knew after weeks of meeting you that I was never going to love another girl like I love you.  You're it for me.  They write books about what we have…"
Kim's Review
When I first heard about Samantha Young's Into the Deep I was so excited that she had a new series coming out I was….
I couldn't contain my excitement not one wee bit! Little did I know, although I suspected, I was about to be treated to a very angsty read that kept me up ALL night having to finish the book! I was literally..
the next day! It was well worth it though! Charley is studying abroad in Edinburgh which was something she had always planned on! Armed with her best friend, Claudia, as one of her roommates little did she know she was about to get…
A HUGE one! Little did she know she was about to run into the only guy she's every loved. The one that thoroughly tore her heart out and ripped it into so many pieces that it never put itself back together and prevented her to move on. When Charley & Claudia head over to a party and she lays eyes on Jake well I totally would've …..
too! What I enjoyed about this book was that it was told in a present/past format so we are privy to when Charley first met Jake and what ultimately led up to the ultimate betrayal ~ perhaps not the kind you are thinking about. When these two met for the first time when they were in high school you could feel the connection between them rising up from my Kindle screen. I totally had to …..
them on! But imagine moving from Chicago, as Jake had done, to small town where unimaginable things started happening. Jake & his family were targeted by the town's bully and his son as soon as Jake firmly implanted himself beside Charley and I wanted to ..
both father & son. While I sat back and watched the love these two had for one another grow I had a few moments where I ……
I wanted them to make it and get past the crap that was being slung their way. Yes they may have been young, just kids in fact, but the love they had was real ~ very real ~ and when they shared their…
it gave me butterflies. Jake was a player, had been, never thought he would find his "one" at such a young age. Jake was one of those guys that all girls couldn't resist….
with him. Things were going great for the two of them although the constant bullying continued and then the unthinkable happened and I ..
and I was completely and utterly….
but the way Jake handled it had me totally in …
my heart broke for poor sweet Charley. I was ………
Flash forward to college and the two have re-united ~ sort of. Jake has a girlfriend ~ one he brought with him and you couldn't…..
her cause she was sweet and everyone seemed to like her. Charley reacted the way any of us would ~ at first trying to ignore Jake and then trying to be just friends. It's difficult when the people you hang around with are Jake's friend's too. The connection was still there between the two and inevitably that connection couldn't be ignored. Jake decides to end things with his girlfriend and Charley decides to give him a chance, yes I was….
but I didn't like how the ex-girlfriend was being "coddled". There were so many times I …
and I totally wanted to ….
some sense into Jake! Couldn't he see how Charley felt. I didn't really like the fact they were on the "down low" and kept things friendly all due to one person. Well after a night of ….
I knew that it wasn't going to be that simple. Charley's father would……
Jake if he knew that Jake was back in his baby girls life. He saw how the light left her eyes after he left her. Charley knows she needs to be careful but will she be able to keep herself from falling so deep that she loses herself? Well you have to read Into the Deep to see what takes place and you have to wait Out of The Shallows (Into the Deep 2) that comes out in 2014 to see how everything plays out. I did a …..
when I read the bonus content from Jake's POV. It was awesome to see things from his POV ~ I actually love when I have dual POV's. Into the Deep was told from Charely's POV. I have to admit I'm a bit ….
to find out what's in store for Charley & Jake! Alas, I have to wait for the next book and I know I will re-read this one so I'm prepared for the second book. There were times I thought…
Into the Deep is a story about first love and ultimate devastation. It's also a story of forgiveness and I applaud Charley for not immediately falling at Jake's feet when she see's him after being apart for so many years. This is an angsty read that will have you so engrossed and praying that the two of them get their act together. You will want to cheer for this two because what they have, the connection, is real and very deep! However, I wonder if the connection alone will be enough for the two of them to fight for their relationship because I strongly believe that they are each other's "soul mate".
A total 5 star read that has made my all time favorites list. A book that I will recommend to everyone and I forewarn you to be prepared to be …
while you watch things develop ~ I was. Another fanfreakingtastic read from Samantha Young!!!
About the Author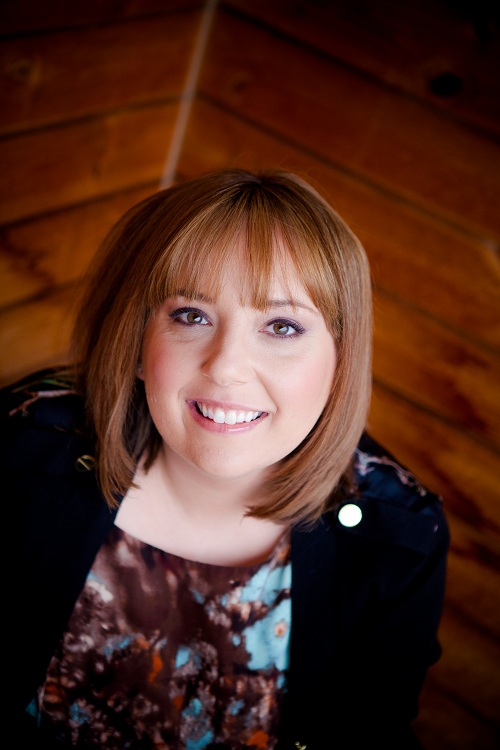 Samantha Young is a New York Times, USA Today and Wall Street Journal bestselling author from Stirlingshire, Scotland. She's been nominated for the Goodreads Choice Award for Best Author and Best Romance for her international bestseller ON DUBLIN STREET. ON DUBLIN STREET is Samantha's first adult contemporary romance and has sold in twenty-three countries.
For more info on Into the Deep visit the official blog http://intothedeepseries.blogspot.co.uk
For info on her other books visit www.samanthayoungbooks.com