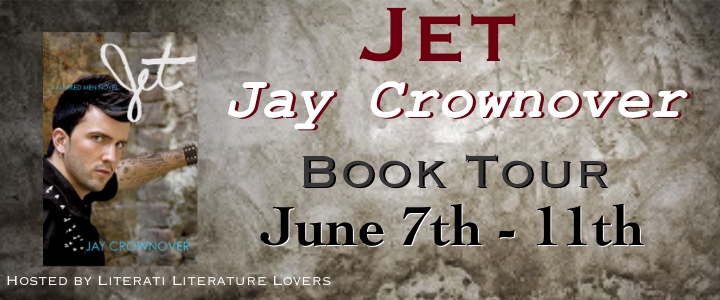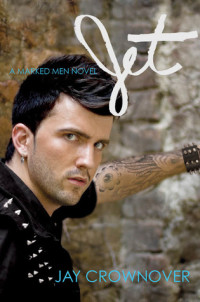 Today we welcome Jay Crownover to our blog as she celebrates her new book Jet which released on May 28th.
Enter for a chance to win an amazing giveaway using Rafflecopter below!
---
5 STARS!!!
Synopsis
With his tight leather pants and a sharp edge that makes him dangerous, Jet Keller is every girl's rock and roll fantasy. But Ayden Cross is done walking on the wild side with bad boys. She doesn't want to give in to the heat she sees in Jet's dark, haunted eyes. She's afraid of getting burned from the sparks of their spontaneous combustion, even as his touch sets her on fire.
Jet can't resist the Southern Belle with mile-long legs in cowboy boots who defies his every expectation. Yet the closer he feels to Ayden, the less he seems to know her. While he's tempted to get under her skin and undo her in every way, he knows firsthand what happens to two people with very different ideas about relationships.
Will the blaze burn into an enduring love. . . or will it consume their dreams and turn them to ashes?
Kim's Review
Jet is the follow-up book to Rule which I adored and I couldn't wait for Jay's next book~ Well the wait was well worth it as Jet had EVERYTHING I wanted ~ hot, lead singer, guitar playing, tattooed, pierced, panty melting, sexy bad boy who literally had the ladies in a


Yes, ladies I was very happy to get my hands on this book! We had a glimpse of Ayden & Jet in Rule and now we got the whole enchilada. Ayden was Shaw's BFF, roommate and fellow DU student who hailed from Kentucky but we really didn't know much about her. Well get to know Ayden and why she left Kentucky and what she left behind is revealed and I felt


for this beautiful, smart, witty, head strong and determined young woman. I also had to


cause Ayden's about to learn that her past doesn't make her WHO she is and the things she did out of love for her brother, Asa, really can't be compartmentalized into one neat little box and locked away forever. There were times where I was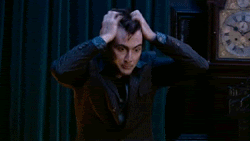 with Ayden for failing to just be real and let things happen the way there meant to be without going through all the headaches she puts herself through although I understood why. Jet is one helluva a talented musician and altogether one hell of a guy. His family life growing up with a worthless father that put his mother through the ringer certainly didn't show him what a loving relationship entailed so he subscribed to the revolving door way of life. In bed one night out the door next morning. For Jet that's the smart way to protect himself from getting hurt but what he didn't plan on was Ayden and once she got ahold of him his heart was no longer his! Yep that boy totally


and when the lust becomes too much and Ayden & Jet finally stop the little dance they have been doing I was


This book brought me a myriad of emotions and the more the better for me. I like a book that had me wanting to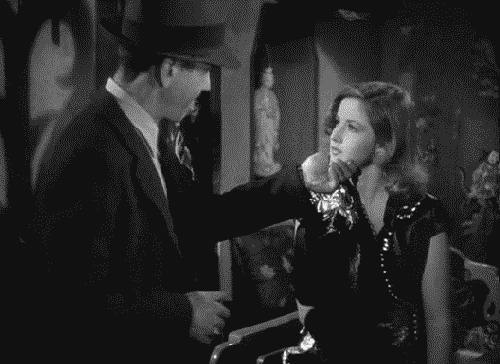 both Ayden & Jet at times. A book that also left me


with what had happened in the past and what did happen. Ayden is roomies with Cora (and Jet)and believe me I spent a good portion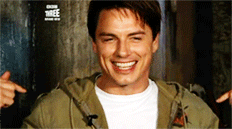 but there were times that I was


and there were times I was


with the situation, with the past, with both Ayden & Jet! There was a point in the book where I was


for things to just the freak work out; however, they would but just WORK! A tragic heartbreaking event has Jet going to Ayden and I was


for this was a beautiful moment where my heart was bursting with happiness but also breaking for the unknown. This part of the book was my PERFECT and so totally Ayden & Jet. I would totally


with Jet if I had ever got the chance to make eye contact with that fine boy! By the end of this book I was totally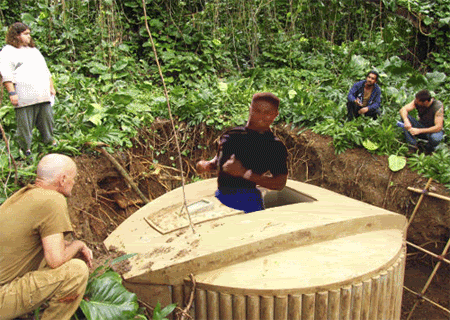 and celebrating my time with not only Ayden & Jet but a return of Shaw & Rule and the rest of the gang. I loved the glimpses we got of each character and cannot wait to get the FULL story behind each of them because these boys all have a story. Next up is Rome and I know that story is going to be an angst-ridden, emotionally charged book that will probably have a profoundly beautiful ending.
Total 5 star read Totally in LOVE with Jet and boy oh boy can Jay write!!! Every bit as wonderful as Rule was for me! From argyle sweater vest nice guys to hot as hell tattooed/pierced bad boys Jet had me at times wanting to toss my Kindle and throw a fit, curl up in a little ball and hug myself and then jump up and down off all my furniture like a toddler! I highly recommend Jet to everyone that read Rule ~ a story about finding real love, not being afraid to be the "real" you and fighting for what you want not what you think you deserve! Yes Ayden this is for you

About the Author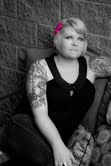 Jay Crownover is the bestselling author of Rule. Like the characters in her Marked Men series, she is a big fan of tattoos. She loves music and wishes she could be a rock star, but since she has no aptitude for singing or instrument playing, she'll settle for writing stories with interesting characters and that make the reader feel something. She lives in Colorado with her three dogs.
Facebook | Goodreads | Twitter
---
GIVEAWAY
a Rafflecopter giveaway