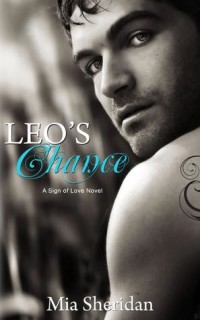 Today we welcome Mia Sheridan to our blog as she celebrates her new book Leo's Chance which released on June 25th.
Enter for a chance to win some amazing giveaways using Rafflecopter below!

---
5 STARS!!!
Synopsis
The follow-up to Leo, the USA Today bestselling novel by Mia Sheridan.
Does everyone deserve a second chance? Even someone who lies and deceives to get it?
Do we all have a second chance coming? Even if we play a part in our own destruction?
How hard would you fight to have a second chance at love? A second chance at life? Another chance to tell your own story?
Every love story has two sides. Evie told hers. This time it's Leo's chance.
Teaser
Kim's Review
Amazingly beautiful, devastatingly heartbreaking and a story filled with some much redemption, hope and love I dare you not to read Leo's POV ~ A book that took me from


to the lowest of lows


a story of two young souls that promised each other at the tender age of 15 that they would be together somehow, someway, when they turned 18. If you've read Leo then you've read Evie's POV of the events that transpired since that fateful day 8 years ago! In Leo's Chance we get to here Jake's (Leo's) side and OH BOY ladies this is one book you can't miss. I swear between the sheer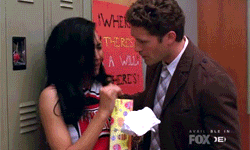 and the promise of "more" I was


Even though I read Leo I still was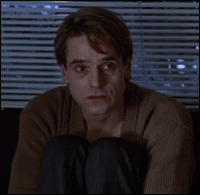 I was still very, very, very


at Lauren ~ I wanted to transport myself into this book and


the crap out of her but I also had times where I was


with Jake for not owning up to Evie! Did I understand his hesitation? Did I know why he did what he did? I sure the heck did and I wept with the knowledge that this gorgeous soul had been to hell and back! He was one person that deserved his every wish, every fantasy and every desire and I was


for both of them! The Epilogue OH MY GOSH the Epilogue was so damn beautiful, such a perfect ending to Leo's Chance that I was


and I had the cheesiest


on my face and with my giddiness and sheer dorkiness everyone in my household was looking at me like I totally went


but you my friends completely understand what I'm saying when you finish a book that's so far beyond any rating system! Completely 10 way beyond stars and one of my favorite books of all times. I felt honored to have read Leo's Chance ~ a story that will remain with me forever. A story that will always bring tears to my eyes, a heartfelt sigh and satisfied smile when I remember the beautiful journey two soul mates took to end up with what they always deserved ~ One another and a love transcending time!
I received an advanced read copy of Leo's Chance in exchange for an honest review and it was my pleasure to write this review. I can't wait to see wait Ms. Sheridan brings to us readers next~ I will always be a loyal reader of hers! She has the gift of story telling in such a manner that there is no way your heart isn't fully involved throughout the entire book!!!!
About the Author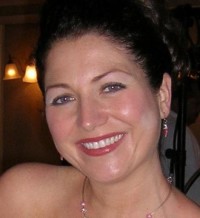 I'm Mia Sheridan and I'm an avid reader, and now writer! of romance and erotic novels. I live in Cincinnati, Ohio with my husband who is a police officer and my biggest fan (not necessarily in that order). We have four children here on earth and one in heaven. When I'm not sitting on my couch with my head buried in my Kindle, I can be found writing or doing anything creative from building a patio, to sewing pillows. The wild hairs I get know no bounds. Leo is my debut novel, but my head is swimming with more…