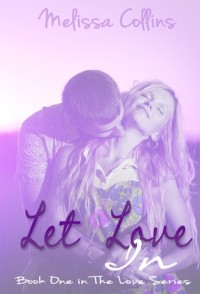 Today we welcome Melissa Collins to our blog as she celebrates her new book Let Love In which released on May 8th.
Enter for a chance to win an amazing giveaway using Rafflecopter below.
---
5 STARS!!!
Synopsis
What would happen if you lost everything? If the people who were supposed to love you unconditionally were no longer there for you, how would your world change?
That's exactly what happened to Madeleine Becker when her parents died when she was ten years old. Ripped from her home and everything that she has ever loved, she is forced to start all over again. The only way for her to move on is to build walls around her heart and keep everyone at a safe distance. Her logic: she can't get hurt if she doesn't fall in love.
That theory is blown to pieces when she meets Reid Connely during her freshman year at college. He is gorgeous and darkly mysterious. He understands Maddy's pain all too well, but sharing his pain would mean breaking down the walls he put up around his own heart. Conflicted between loving Maddy and hiding his dark past, Reid starts to reevaluate his world. Maddy's inner strength, snarky personality and breath taking beauty help Reid to make peace with his past.
Together they find out what happens when they let love in.
Teaser
Kim's Review
Let Love In is one of those books that is filled with so much emotion I seriously had to take some time afterwards to process what I read but at the same time I'm …….


Madeline lost her parents when she was 10 years old to a horrible car accident. She has no "family" left and she has carefully constructed walls up around her heart to protect herself from getting hurt because her skewed thinking is if you don't let anyone in you can't get hurt. Well Maddy does have family she has her best friend Mel and Mel's mother Momma C who love her immensely. Maddy & Mel head off to Ithaca college where Maddy is about to come face to come face with the one thing she needs actually the one person who will bring those walls down for her!
Reid also has walls constructed around his heart to avoid the tragic heartbreak that he experienced 5 years ago. He is the gorgeous player who's never been in a relationship and is known for typically never being with the same girl twice. Well when he first lays eyes on Maddy he does the one thing I didn't expect


yep that boy was scared with a capital S ~ She looked right into his eyes and he just knew she saw ALL of him not just the front that he puts on for everyone. Two completely broken people that I think fate intervened in bringing together to show them that you can't truly live your life without "love." Now this book was a tilt-a-whirl of emotions for me. The books starts off and I seriously …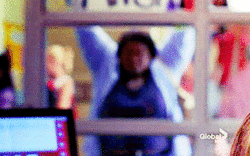 I don't care that Reid was the gorgeous boy he was a complete ass at times but don't worry that didn't last too long which is one thing I truly liked about Reid is that once he accepted that he actually wanted to get to know Maddy that boy went balls to the wall to do everything in his power to form a relationship yep he sure had me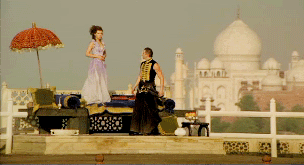 The first in this book were major and there was some very steamy love scenes~ When Reid & Maddy come together it was …


yes they had instant chemistry but they had to or this wouldn't work. The love Reid showed towards Maddy was beautiful ~ actually I think I was jealous 😉 when those walls came down and the two of them shared their tragic past with one another I was …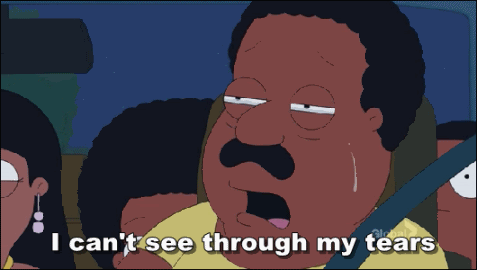 and this just solidified their relationship! but Maddy does something that had me…


and Reid's reaction to Maddy's admission had me wanting to


but the repercussions from that fall out had me


but not nearly as much as what is ultimately revealed towards the end. Oh the end ~ well let's just say I got to the end and my first reaction was


and then I was


not that there was anything really to laugh about I just think I finally went crazy and once I moved past that I



cause this book literally had me twisted in knots and wanting to throw my freaking Kindle against the wall. Now I have to FREAKING WAIT for the next book and right now I'm not sure how long I can wait cause I want to see what happens like RIGHT freaking NOW!
I'm highly impressed with this being the authors first book~ O.M.G. I can't believe the emotions she was able to wrangle out of me and I can't believe how beautifully written this book is and the love sex HOLY FREAKING HOT BATMAN ~ Total 5 STEAMY angst ridden stars for Let Love In ~ this is one book you need to read NOW and this is one author that I will definitely keep an eye out for because dayuuuummmmm she can write and any book that has me like this


at the end deserves huge kudos! I don't need sunshine and unicorns all the time and I don't need butterflies and daisies in every book I want a book that makes me FEEL and Let Love In did just that!
About the Author
I've always been an avid reader. Majoring in English Literature was a no brainer. Becoming a teacher and instilling my love for reading into my students was also a no brainer. I've spent the last ten years teaching and I've loved (mostly) every minute of it. When I was home on maternity leave for my third son, I discovered a new genre that sparked my creativity. My passion for writing sprang from my love of reading and once I knew I had a story to tell, I couldn't wait to get it out there. I only hope that my readers enjoy reading my story as much as I enjoyed writing it.