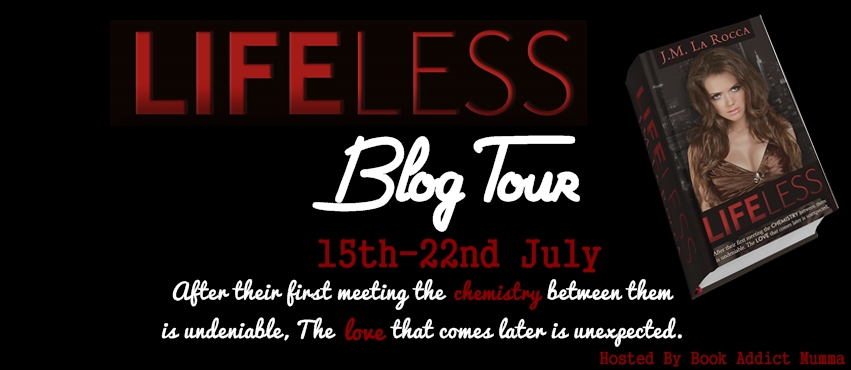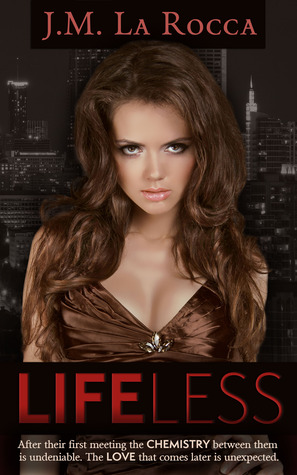 Today we welcome J.M LaRocca to our blog as she celebrates her new book Lifeless which released on June 30th.
Enter for a chance to win some amazing giveaways using Rafflecopter below.
---
5 STARS!!!
Synopsis
*Ages 18+ due to sexual content and language
After graduating from the University of South Alabama, Scarlett Moore discovers her boyfriend of five months is actually married with a child on the way. Feeling used and heartbroken, she decides it's time to take her best friend Jules' advice to move to Atlanta and live with her. There, Jules helps her get a job at Entertainment Atlanta, where she works as an entertainment insurance agent. It's not Scarlett's dream job, but it's better than not having a job at all, and who wouldn't mind working with famous people, right?
Then she gets assigned to EA's newest client, Kade Evans, rock star turned actor. Not only is he a drug addict, he's also known for never dating the same girl twice. He's tall, dark, and handsome, has an amazing voice, and good acting skills, but he's also arrogant and intense.
At their first meeting, the chemistry between them is undeniable.
The love that comes later is unexpected.
But Kade's life is full of secrets. His past has now intruded on his present and when Scarlett finds out what his secrets are, the real deception begins.
Part 1 of 2
Kim's Review
Before I get into my song & dance about Lifeless I will admit that I KNEW by the end of the first chapter this was a book that I wanted added to my collection of Rock Star Romances ~ yes I was provided an ARC in exchange for an honest opinion but I PURCHASED this cause it is a MUST read to me and frankly it had me totally….

Scarlett has just found out her boyfriend, Trey, of five months is MARRIED ~ Believe me the way she found out was downright AWFUL and it had me wanting to totally….


the jerk-offs arse. Seriously, total DOG so she decides to take up her BFF Jule's long standing offer to move to Atlanta~ Scarlett takes the leap and just five short month's later things get REALLY interesting ~ A night out at a new A List night club leads to Scarlett's first glimpse of Kade and oh man, oh boy, oh hot ~ I would've..


I sure the hell wouldn't been able to pull off the dance moves I totally would've ..

that scene is HOT but the next time they meet face to face I was totally…


and then I was …


it was just the freaking BEST ~ kind of planned perhaps not but definitely fate intervening. Both Scarlett and Kade's childhood were dismal at best although to what extent Kade's was we are really left wondering and I have a TON of questions and perhaps the next book will answer those but I'm totally getting ahead of myself. The same lustful look Kade has in his eyes Scarlett has for Kade and hot damn this two definitely got it going….


when in between the sheets, but that's not all there is going on. Kade has something else going down, mysterious phone calls, mysterious mood swing and Scarlett left wondering surely would've


me. The book really starts to hit a stride in the middle a stride where you can't put it down. I wanted to know what came next. I wanted to see if we were going to find out what happened. I wanted to know everything NOW. There were parts towards the end of the book where I was..


very, very, very mad! I so wanted to ….


and when you are introduced to this woman I guarantee you will want to too. Now this wasn't a relaxing time for me in the book something goes down that would've..


me! A warning, a threat, and then a …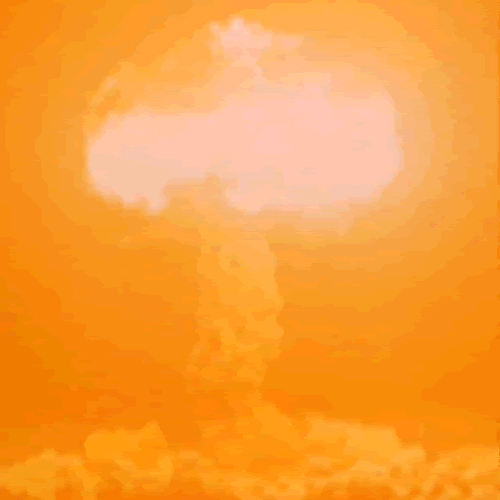 and then I was left


NO FREAKING WAY ~ who the heck is this and oh why do I have a very bad feeling in the pit of my stomach? and then I was left feeling very…


for Scarlett! It can't be NOPE it just has to resolve before the end and I was close to it. Well let's just say the ending O.M.G. the END before the teaser of an Epilogue, per se, had me..


and


and


and finally I was totally…


and


and I can honestly say I DIDN'T see that coming! The book is told from Scarlett's POV until the very end when we get a brief, very, brief taste of Kade. If book 2 was out I would be sitting here reading that now cause I want to see what happens! I know what I want to happen when all is said and done and I'm totally….


with the author to do the "right" thing. LOL ~ Seriously though one hell of a 5 star read from a new author! I'm totally stoked! Want angst? Oh it's there Want laughs? in there Want a HEA? nope you are left hanging and I TOTALLY adore cliffhangers ~ so if you don't mind NOT knowing what happens yet I'm strongly recommending you add this one to your ROCK STAR ROMANCE collection NOW!!!
Trailer

About the Author
I've had a passion for reading and writing for as long as I can remember. It has always been an escape for one reason or another. Now, I'm taking that passion and turning it into a book. My debut book Lifeless will be released late summer 2013. I can't wait for you to read this story that has been brewing in my head for over a year. 🙂
---
GIVEAWAY
a Rafflecopter giveaway
Lifeless is currently on SALE for 99 PENNIES!  Buy it TODAY!