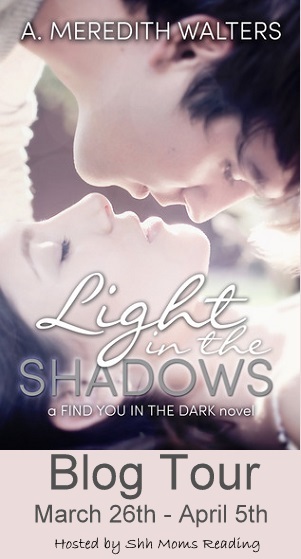 Today we welcome A. Meredith Walters to our blog as she celebrates her new book Light in the Shadows, which released March 26th.
Enter using Rafflecopter below to win an ebook copy of this book.  Good luck!
---
BEYOND 5 STARS!!!
Synopsis
How do you keep going when you feel like your life is over?
Maggie never thought she'd see Clay again. So, she attempts to put her life back together after her heart has been shattered to pieces. Moving on and moving forward, just as Clay wanted her to.
Clay never stopped thinking of Maggie. Even after ripping their lives apart and leaving her behind to get the help he so desperately needed. He is healing…slowly. But his heart still belongs to the girl who tried to save him.
When a sudden tragedy brings Maggie and Clay face to face again, nothing is the same. Yet some things never change. Can the darkness that threatened to consume them be transformed into something else and finally give them what they always wanted? And can two people who fought so hard to be together, finally find their happiness? Or will their demons and fear drive them apart for good?
The thing about love, is even when it destroys you, it has a way of mending what is broken. And in the shadows, you can still see the light.
Kim's Review
I DISTINCTLY remember the day I got the ARC for Light In the Shadows! I was a HUGE fan of Maggie & Clay's from Find You in the Dark and to receive an ARC for this one left me well………………………..


and when I was able to recover from my little episode I was……….


obviously I was BEYOND excited to see what would happen with Maggie & Clay especially after the end of Find You in the Dark! The book opens with Clay's POV and we see that he is in an in-resident treatment center trying to learn to "live" with his mental illness. He seemed to be doing pretty darn good when it started but I was also very………


see Clay convinced himself he wasn't "good enough" for Maggie and he needed to stay away from her. He hadn't called her, wrote to her heck she had NO idea where he was! We get to re-live what this has been like for Maggie who basically felt like this once Clay was removed from her life…………………………………………..


but will Maggie be able to move forward with her life? Can she enjoy things she once did before without Clay? Without the one boy she is convinced she will always love and there would never be another? Well, my friends you have to read that to find out but don't under estimate the POWER of this story. Don't for one second think this is going to be a ride that's all sweet and fluffy! It can't be that way to be true to form and to "experience" the book! What ultimately brings Clay back town had me………………………………………………….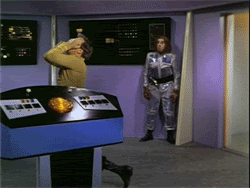 Oh yes!! I was a sobbing mess ~ I swear my heart literally hurt! Well I finally had Maggie & Clay in the same generally vincinity now it was time for me to cross my fingers and PRAY that something would happen, well something good that is ~ Now I honestly can say that for most of the book I was alternating between…………………………….


and of course this………………………………………….



Of course there were times where I …………………………….


and when a "friend" of Clay's from rehab comes to visited I did….


Watching Maggie & Clay slowly dance around one another and then thinking all would be made me feel like I was in a jumpy house ~ up one minute and down the next! The decision Clay makes, which I have to give him huge KUDOS for, had me……………………………….


and then boy oh boy I was right back to…………………………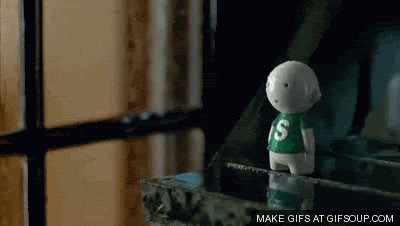 I don't think the book would've worked for me if this didn't happen. I loved the decision he made even if Maggie didn't but I also loved that this gave Clay what he really needed actually had to have to learn to really live with his disease because without it I don't think I would've got and ending that had me……………………………..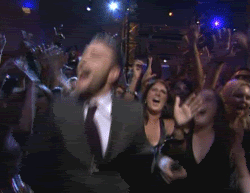 Light In the Shadows was Beyond Amazing!!!!!!! Clay & Maggie's story will grip you HARD!!! I'm still living this one and I finished the book quite awhile ago. There is NO way you could limit this to only 5 stars ~ LITS is far beyond a 5 star read!!!
It's BRILLIANT AMAZING GUT-WRENCHING ~ I was 100% emotionally invested in this book! I experienced each and every one of the emotions displayed in the book. I forgot it was a story I really did I felt that I was a "part" of Maggie & Clay's lives and that everything that had transpired I had lived with them. I had moments of very deep despair for what Clay had been through and continued to live through. I felt for Maggie but admired her "strength" and "courage" to ultimately fight for what she wanted and knew she could have with Clay. I'm absolutely THRILLED with the way the book ended and there's not a darn thing I would change about this one! I'm also very sad that it appears Maggie & Clay's journey is over ~ I felt like I just said goodbye to some very good friends.
If you haven't read Find You in the Dark I encourage you to move this up your TBR, buy it and begin this FANTASTIC series! Get to know not only Maggie & Clay but the other wonderful supporting characters in the book. You will adore Daniel and Rachel and many more. Now if you've read Find You in the Dark then I just have to say YOU NEED TO READ LIGHT IN THE SHADOWS NOW………. NO putting this one off anymore ~ grab it and read it Right.Freaking.Now! You will not be sorry! This is one of my ALL time favorite reads that I can guarantee I will be re-visiting time and time again!!!!
About the Author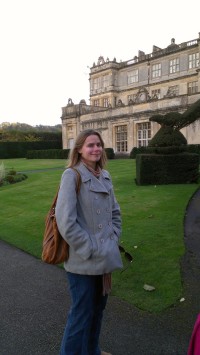 The New York Times bestselling author of Contemporary and Paranormal romance
including Find You in the Dark, Cloud Walking and Bad Rep.
A. Meredith spent ten years as a counselor for at risk teens and children.
First working at a Domestic Violence/Sexual Assault program and then later a
program for children with severe emotional and mental health issues. Her former
clients and their stories continue to influence every aspect of her writing.
A. Meredith recently moved to England and is trying to get used to driving on
the other side of the road, eating fish and chips and all things British 🙂
---
GIVEAWAY
---
Tour Schedule:
March 26th
http://aestasbookblog.com – Review
March 27th
http://www.madisonsays.com – Review
http://www.wolfelsworldofbooks.com/blog – Review
http://www.swoonworthybooks.com – Review
http://www.facebook.com/pages/The-Rock-Stars-of-Romance/459931307377223 – Promo/Spotlight
March 28th
http://adashofya.blogspot.com – Review
http://angelassmexybookreviews.blogspt.com – Review
http://maryelizabethscrazybookobsession.com – Review
http://martinitimes.com – Review
March 29th
http://www.bookreaderchronicles.com – Author Interview
http://tammyandkimreviews.blogspot.com – Review
http://www.upallnightbookblog.com
http://smittensbookblog.wordpress.com – Review
March 30th
http://www.facebook.com/BookaholicsBlog – Review
http://somanybookssolittle.blogspot.com/?zx=f17f18e11c4a355e – Review
http://bookaddictedaa.blogspot.com – Review
http://www.readlovelust.com – Review
March 31st
No Tour Stops scheduled ~ Easter Sunday
April 1st
http://booksojourner.blogspot.com – Review
http://sugarandspiceandeverythingnaughty.blogspot.com – Review
http://www.whirlwindbooksandreviews.com – Review
April 2nd
http://www.angiesdreamyreads.com – Review
http://www.readingismytimeout.blogspot.com
http://lovenbooks.com – Review
http://www.thebookhookers.com – Review, Author Interview, Playlist
April 3rd
http://www.iloveindiebooks.com – Review
http://beccathebibliophile.blogspot.com – Review
http://thebooklistreviews.blogspot.com – Review
http://realitybites-letsgetlost.blogspot.com – Review
http://www.bookaddictmumma.wordpress.com – Author Interview & Review
http://www.flirtyanddirtybookblog.com – Review
April 4th
http://shhmomsreading.com – Double Review
http://www.thebookavenue.com – Excerpt/Playlist
http://bookcrushbookreviews.com – Review
http://thesubclubbooks.com – Review & Spotlight
http://anniebrewerwrites.com – Author Interview
April 5th
http://avasmith.org – Review
http://www.romanceaddictbookblog.com – Review
http://smardy-pants.blogspot.com – Review
http://thebookenthusiast.net – Review