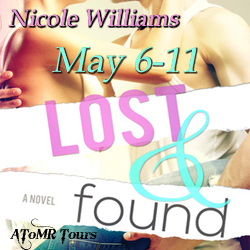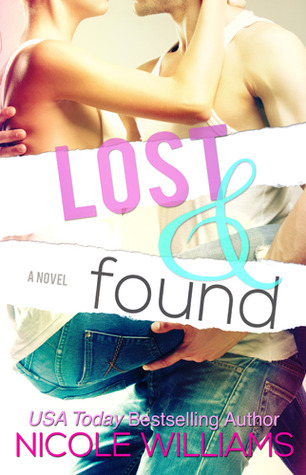 Today we welcome Nicole Williams to our blog as she celebrates her new book Lost and Found which released on May 7th.
Christine and Kim read this wonderful book!  Check out their reviews below.
Enter using Rafflecopter below for a chance to win some amazing prizes!
---
5 STARS!!!
Synopsis
There's complicated. And there's Rowen Sterling.
After numbing pain for the past five years with boys, alcohol, and all-around apathy, she finds herself on a Greyhound bus to nowhere Montana the summer after she graduates high school. Her mom agreed to front the bill to Rowen's dream art school only if Rowen proves she can work hard and stay out of trouble at Willow Springs Ranch. Cooking breakfast at the crack of dawn for a couple dozen ranch hands and mucking out horse stalls are the last things in the world Rowen wants to spend her summer doing.
Until Jesse Walker saunters into her life wearing a pair of painted-on jeans, a cowboy hat, and a grin that makes something in her chest she'd thought was frozen go boom-boom. Jesse's like no one else, and certainly nothing like her. He's the bright and shiny to her dark and jaded.
Rowen knows there's no happily-ever-after for the golden boy and the rebel girl—happily-right-now is a stretch—so she tries to forget and ignore the boy who makes her feel things she's not sure she's ready to feel. But the more she pushes him away, the closer he seems to get. The more she convinces herself she doesn't care, the harder she falls.
When her dark secrets refuse to stay locked behind the walls she's kept up for years, Rowen realizes it's not just everyone else she needs to be honest with. It's herself.
CHRISTINE'S REVIEW
Ok so I have found a new boyfriend to add to my boyfriend list – Jesse Walker! OMG SWOON!!!!! I didn't think that I could love anyone after Nicole spoiled me with Jude Ryder but I WAS SO WRONG! Continue reading to find out why this was a 5 STAR read for me and why I had a smile on my face throughout 🙂
Rowen Sterling just graduated from high school and is going to Willow Springs Ranch to work for the summer and prove herself to her mom, who would then pay for her expensive art school she wanted to attend in the fall. Rowen was considered by her mom to be complicated, dark and different – too heavy into boys, partying, drugs and drinking. Basically a huge disappointment to her mom. So she has to go work at this ranch over the summer to show that she could stay out of trouble.
Enter Jesse Walker! Ah! Jesse is a ranch hand and son of the owners of Willow Springs Ranch. He picks her up from the bus station when she first arrives and he is totally NOT what she expected with his tight jeans, cowboy hat and bright smile with dimples. Jesse is honest and sweet as they come – he doesn't treat her awkwardly and laughs genuinely with her. He is real and true. He is the light to her dark. And right away she is intrigues (as am I as I CAN NOT STOP SMILING!)
"We all want to open up to someone, Rowen. The hard part is finding someone we trust enough to open up to. That person we're not afraid to let into the darkest parts of our world."
I immediately am drawn to Jesse. For someone so young, he is so smart and has such great inspiring and motivating things to say that I feel that he may be that person to help Rowen to open up and move out of her dark place. To me, Jesse does not have any faults. He is a bit cocky but in a refreshing way that puts a smile on my face because he is so funny and so endearing. He is hard to resist. And I love ALL of the words that come out of this boy's mouth!
"The reason you're pushing me away, and the reason you've probably pushed everyone else away, is also the reason you're here." Stepping into me, Jesse's eyes dropped with what I guessed was sadness. "You think you deserve this. You think you deserve to be alone and suffer. You've convinced yourself you're so worthless that you've gone to the extreme to punish yourself. You think you deserve a life of misery."
Rowen is such a broken girl and my heart breaks for her as I wonder and contemplate what she could have done or what could have happened for her to feel so low about herself. Despite Rowen's insecurities, I liked her as a main character as I felt that she showed the Walker sisters what it was like to stay true to your character and to not back down because she was different. She was a bit of a smartass but I enjoyed that about her.
I especially liked experiencing the attraction between Rowen and Jesse. There was a lot of flirty bantering. Rowen experienced many firsts with Jesse and it was a beautiful heartwarming thing to experience with her.
As Rowen and Jesse try to deny the attraction that is between them, several things and people will come in between them. Josie, the ex-girlfriend and Garth Black, the HOT dark ex-friend of Jesse will be some minor obstacles for these characters. Also we still have to find out what dark secrets Rowen has hiding. And once we do, will Rowen continue to push those she loves and those who love her away or will she allow her walls to fall down to let love in?
I was surprised to learn of the small secrets that Jesse also kept from Rowen. But once I learned what they were, I loved him even more and to me these two broken people completed each other <3
I truly enjoyed this book. It was a light and fun read that can be appreciated by many. I am hoping for more about these characters and would love to see what the future holds for them as they continue to grow and mature.
Another GREAT book and WONDERFUL characters created by Ms. Williams! Thank you for a beautiful read!
KIM'S REVIEW
Lost and Found by Nicole Williams is one book you MUST read ~ Once I started reading this one I was literally ……………………….


Rowen has always found herself outside of the "traditional" roles in society marching to the beat of her own drum ~ She also was very good at doing this when someone became too close to her……………….



well that all changes when she meets Jesse ~ Jesse with the "too tight" pants, white shirt, straw cowboy hat and cowboy boots. Yes ladies Jesse is the complete "cowboy package" and you will………..


with him the minute he's on the scene. Jesse isn't Rowen's usual type but Jesse really is AMAZING even for a pierced eyebrow combat boot wearing wild girl from the "city". Rowen & Jesse's first meeting had me………………………………………………………..


and then before the end of the book I was so……………………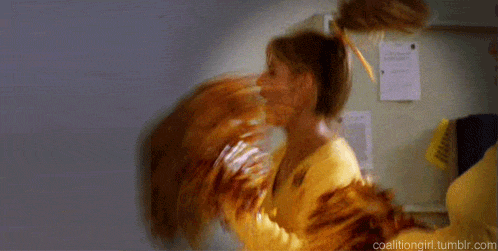 for the two of them. This book definitely has moments that had me….


and then moments where I was……………………………….


by some of the things that were said to Rowen and about Rowen but nothing tops Rowen's mother who I so wanted to…………………


Rowen's been through enough the past 5 years and this trip out to Montana was her mother's promise to "work" for art school she desperately wanted to go to but I think Rowen was a little……….


by the love the entire Walker family showed her as well as the acceptance and one hell of a valuable lesson to love yourself ~ Yes Rowen definitely needed some clean country living!!!! There were times where I was……………………………………………….


and there were far to many times where I was……………………


at situations, people and I wanted to wrap my arms around both Jesse & Rowen and just………………………………………………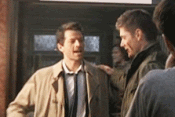 Nothing was more beautiful than watching Jesse's & Rowen's relationship evolve ~ there was some……………………………


some times where I sat back and ……………………………….


and times where the ever so wise Jesse would dish out a little piece of wisdom for Rowen and I was…………………………………


but the golden boy who seemingly has lead the charmed life with a very loving family, good looks, and friendly attitude will leave you……


by one little revelation proving once again how wise this guy is! By the end of this one I was……………………………………..


Lost and Found is a beautifully written story about letting the past go and finding yourself and being happy with whatever self that may be. This was a 5+++++++++ star read that I gobbled up quickly and couldn't put down. I immediately wanted to jump right back into the book once I finished it ~ IT IS THAT AWESOME! The book is told from Rowen's perspective and that worked just perfect for me even if I was head over heels in love with Jesse and wanting to find myself a cowboy with a big heart and tight pants by the end of the book.
I highly recommend you make this one your NEXT read ~ I think I have a little book hang-over going on after finishing this one and I need to pick up another Nicole Williams book ~
Character Inspirations
About the Author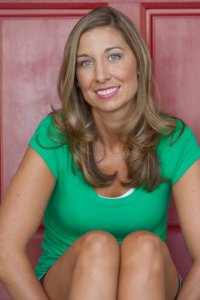 I'm a wife, a mom, a writer. I started writing because I loved it and I'm still writing because I love it. I write young adult because I still believe in true love, kindred spirits, and happy endings. Here's to staying young at heart *raises champagne glass* . . . care to join me?
---
GIVEAWAY
a Rafflecopter giveaway