Today we welcome Erika Taylor to our blog as she celebrates her new book Moving Forward, which released on March 23rd!
Enter using Rafflecopter below for the amazing giveaways!
---
5 STARS!!!
Synopsis
Jesika Reynolds' heart was left broken one year ago when her husband died, leaving her and her son alone in this world. Slowly, she started putting the pieces back together of her life. Knowing that she may never open herself up to love again. That was until the day Derek came into the picture.
Why does this gorgeous stranger seem to care so much, so suddenly?
Derek Jordan's charm drew her in with an instant connection, and familiarity that helps her feel at ease. Her heart is falling at his feet, but as their relationship grows, so does a secret from both of their pasts that neither saw coming. One by one, the threads slowly start to unravel.
Can their newly sought love stand up against the secrets that life is unlocking to their pasts? Or can they decide together that moving forward and forgetting the past is the only option for them to find true happiness?
**Intended for Mature Audiences**
Kim's Review
I really did smack my forehead with this one! I had NO FREAKING CLUE that there was a rock band in the book and the "main" guy was Drummer/Firefighter ~ seriously how much more can one woman take, I was already…………………………………………………..


I have to preface my review by saying that this will be a little out of the ordinary for me as I have a guest reviewer by my side tagging along so ladies without further adieu meet……………………….


yep, Tarzan! My little side kick and an inside joke that some people will get. In all seriousness though I was given an ARC of Moving Forward in exchange for an honest review. The story opens with Jake's thoughts, more like regrets, while he is on his way home of a Boomer Sooner (Heck yes I'm an Okie) game with this wife Jesika. He has taken her out to show her a perfect time and to try and show her how much he truly loves her before his world comes crashing down, sadly this became literally true and I was left……………………………


Jesika has been widowed for a year and not really living her life. If it wasn't for her son Jaxon and BFF Mallory she wouldn't survived the past year or the debilitating grief following the horrific car accident that ripped Jake from her life but she's starting to emerge form her shell much to the relief of Mallory. Now Mallory will literally have you…………………………………………..


Well it's that dreaded day at Jaxon's school ~ any parent knows the one where parents come in a talk about their careers but of course this is being delivered to a room of 6 year olds. Jesika has delivered her "brush em brush em brush em" speech when she looks up and into the most amazing pair of blue eyes staring at her all decked out in his firefighting gear and she literally……………………………


She really did that thinking she wasn't really moving forward as she thought she was. I have to say I probably would've had more of this type of reaction…………………………………………….


this is our first introduction to the sexy as sin, Derek. Who proves just how special he truly is when he finds her sitting on the steps outside the school and sits down next to her to ensure she is okay. She is amazed that this gorgeous specimen is actually taking the time to make sure she was okay and that he appears to really truly care. They strike up a conversation and the "sparks" fly immediately. Enough that Jesika feels more alive than she had since Jake died.
You are in for a treat with this one since we also get the story from Derek's POV so we know his thoughts about his little chat with Jesika. Derek's daughter, Emma, is also in Jaxon's class so of course he was at the school to talk about firefighting with all the excited little ones. He has had a from a far crush on her for quite awhile and knows more about her than he lets on. We also find out that he just happens to be apart of her favorite local band The Rifters along with his hot arse brother lead singer and ultimate ladies man Seth. Well Jesika doesn't know that, yet. Mallory was finally able to get Jesika to "live it up" and when she realizes just "who" is pounding that delicious beat of the drums you know this is going to get good and fast. Oh yes, I was totally……………………………………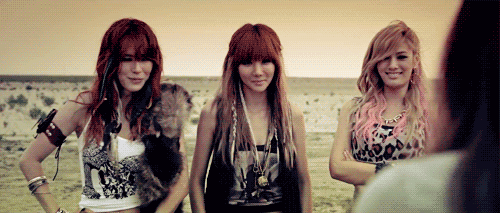 the things that fly out of our mouth at the most inappropriate times. I swear most of this book had me cracking up with the interaction between Mallory & Jesika and then some of the beginning of Jesika & Derek's relationship but don't think this was all just a barrel of laughs, oh no, there was WAY more to that and just when everything is smooth sailing a little secret from the past that affects more than one life "pops" up and had me…………………………………


this little secret will also make you …………………………


after a torturous time a part Jesika & Derek come together in a way that only two people with such chemistry can. Oh yes, they totally…


Moving Forward has some very steamy parts I mean parts that will make you squirm but I digress. It also seems Derek has something he knew about but didn't tell Jesika that will have you…………………


I agreed with Jesika at this part I would've been fuming pissed too and who is standing beside her through it all? Well Mallory she is the ultimate BFF (psst the second book is hers). Things seem to happen for a reason and Derek isn't going to let his Jesika go no way ~ yep he was MIA but for a little bit but for a very good reason and when you read who he was with you will totally do what I did…………


again I was lulled in a false sense of security when a bomb is dropped albeit a good one it was dropped but what happened and Derek's reaction had me……………………………………………..


I was seriously thinking this wasn't going to turn out well and you will have to read the book to determine what I'm referring to but I will tell you this when I read the last couple paragraphs I was….


ARE YOU KIDDING ME? Then I totally…………………………..


Moving Forward is a very funny, sweet, sexy story about moving forward from devastating grief and realizing that what you thought you might have had before pales in comparison to what you end up with. I spent a good chunk of time giggling at Mallory's antics and good part of the time with my heartbreaking for Jesika. Derek is the ULTIMATE man who shows Jesika how much she means to him with his actions and ladies if your single and find a man like that grab hold and don't let go.
Tarzan & I loved this book! We can't wait for the next book especially with the way Erika left us at the end of Moving Forward ~ of course, that was all good with T since he's used to "hanging" but me I LOVED the ending it was absolute perfection and oh what an opening the next book will be. I recommend you grab this one as soon as possible you will immediately get drawn in and you will spend a majority of time with tears streaming down your cheeks from laughing and the other parts of it from the emotional turmoil that Erika puts you through! It was ACA-AWESOME 🙂 Solid 5 stars for me and I have a feeling the next one will very well blow me away!
Excerpt
~Jesika~

Feeling like we literally talked and laughed for hours, we end the date with him asking me to go for a ride with him.

He grabs my hand and intertwines our fingers as we make our way to his truck. I nudge the side of his waist with my elbow, making sure not to break our hands apart.

"You know. . .your truck is pretty hot Derek. I love how big and black it is." He busts out laughing and it takes me minute to catch my mistake.

"Holy crap balls, that freaking came out wrong." I know I'm beat red, but I can't help but laugh as well.

"Well Jesika, I've never heard that one before." He says after finally calming himself down from laughing so hard.

I look up at him with disgust. "Well, your truck was hot until some bird shit OSU on it." I point to the sticker on his back window. He lightly chuckles while opening my door.

"Lemme guess, you're a Sooner girl?"

"Sooner born and Sooner bred," I chant.

"Well hey, I use to play ball for OSU," he says while waiting for me to climb into his insanely tall Chevy pickup.

I reach up to lightly kiss his cheek. "Hmmm, well since you use to be a jock and all, I guess I can let that one imperfection slide."

Cocking his head to the side while giving me that perfected sexy smirk of his, he replies, "What do you mean since I use to be? I'm very much still a jock and all."
About the Author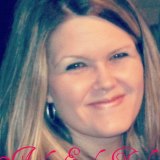 Being born an "Army Brat", Erika Taylor has been residing in Oklahoma the last 10 years finally putting an end to the nomad tendencies she had grown accustomed to. She's a happily married woman who has 5 kids between her and her husband. She has an insane passion for music and embraces her Inner Groupie any chance she gets. It wasn't until the age of 29 that she realized she also had a hidden passion for reading; before then she claimed to have hated it. Six months after unlocking that deep desire she never knew she held, she turned the key to another chapter of her life which has become the desire to write. And the rest is still history in the making.
---
GIVEAWAY