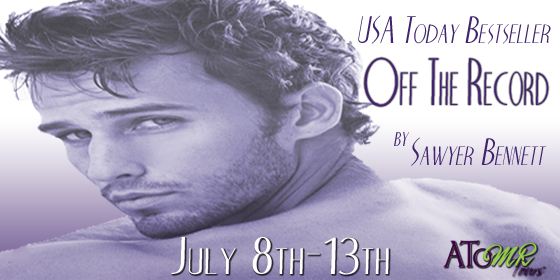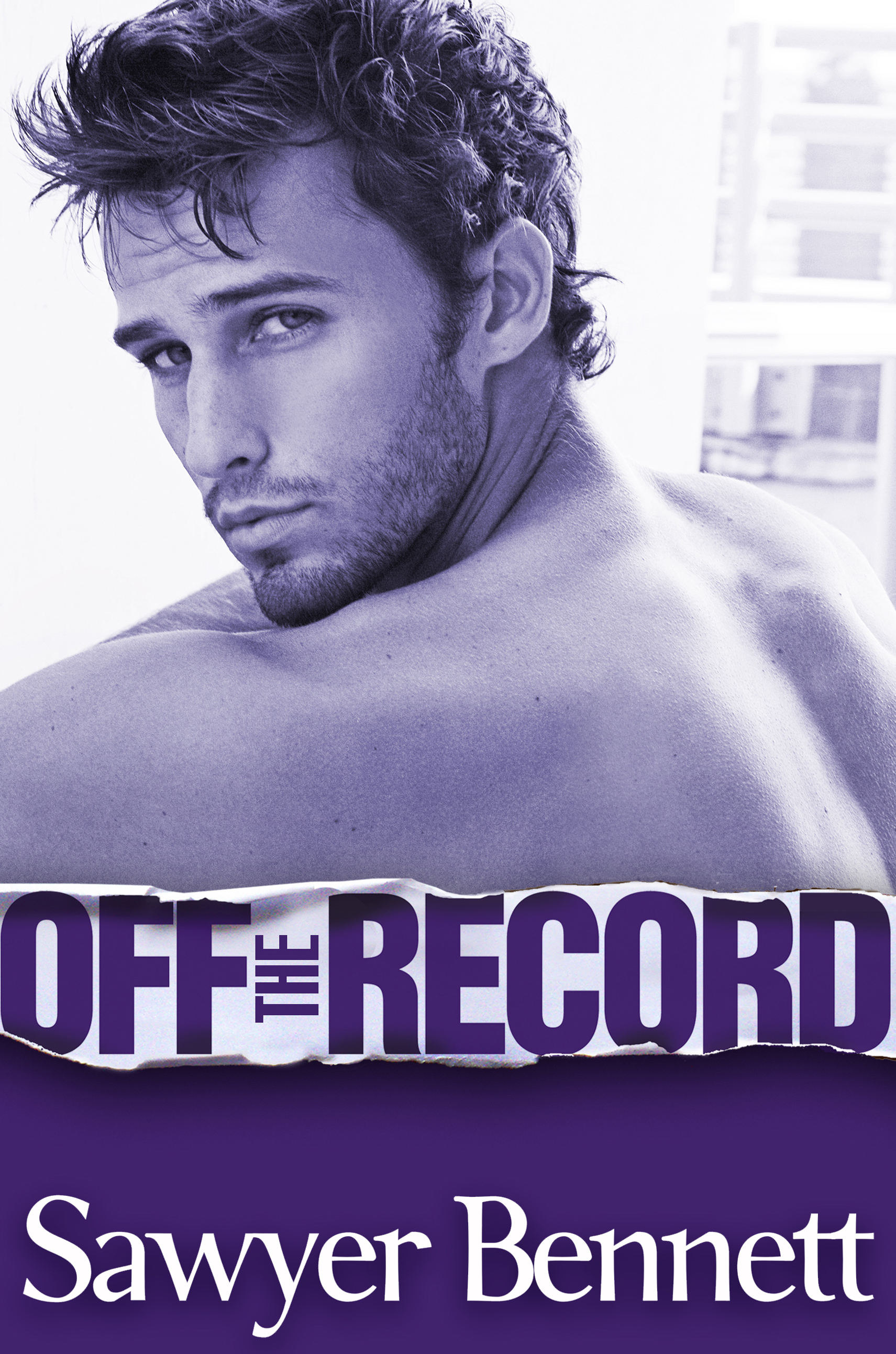 Today we welcome Sawyer Bennett to our blog as she celebrates her new book Off the Record which released on June 11th.
Enter for a chance to win some amazing giveaways using Rafflecopter below.
---
4 STARS!!!
Synopsis
The sparks of dislike burn hot, but the sparks of mutual attraction burn even hotter.
Ever Montgomery suffered the ultimate betrayal by the one man who she should have been able to count on for anything. It has left her hurt, jaded and incapable of forming relationships, but it also means that she can spot a liar a mile away. These traits are earning her a reputation as a reporter with a keen nose for a good story and a complete understanding of the extreme power of the written word.
Lincoln Caldwell, is the hot goalie for the New York Rangers. At twenty-four and a rising star, he works hard and he plays even harder. He's gorgeous and carefree—the ultimate charmer. Ladies fall at his feet and the single life has never been lived the way Linc Caldwell does it.
When Ever publishes an article about Linc containing information that she received off the record, she finds herself on the receiving end of the athelete's fury. Rather than basking in the glory of exposing Linc as a shameless user of women, she finds herself at his mercy when he demands and receives retribution. Required by her editor to trail Linc for six weeks, Ever is forced to look at the real Linc Caldwell.
And she just might find that she has misjudged him.
Denise's Review
This book can be read as a stand alone or as book 3 in Ms. Bennett's Off Sides series.
Off the Record tells the story of Lincoln Caldwell the NY Rangers goalie and Ever Montgomery a young journalist.
When Ever's interview with Linc turns into something she never expected, an attraction, one she rejects she is then taken aback when her heart hurts watching Linc work the room.
Ever puts pen to paper and is then forced to answer to her editor when her article is full of hurtful comments and half truths about this New York sports hero.
Linc finds himself responding in a way he never expects rather than pushing for Ever's resignation he is determined to show her the truth.
Ever is assigned to shadow Linc for 6 weeks. As Ever discovers the man behind the mask, your heart will melt, your panties will be damp and you will wish you were the object of Linc's desires. He is a man who goes after what he wants and makes no excuses for who he is.
So I read this book prior to the major hurricane in Oklahoma, but as I sit and write my review I am even more touched by the scene in which Linc travels to help with a major clean up. This scene shows who he is as a person and was described in such detail that Ms. Bennett transported the reader into the distruction.
Ok I will say the scene after this, where Linc cares for a very sore Ever made my heart melt and toes curl. In this moment I knew Linc wanted Ever to know just how special she was to him.
You continue to see the prior two couples in this book – Ryan and Danny from book 1 Off Sides and Nix, Linc's brother and Emily, Ever's friend from book 2 Off Limits. The use of Nix and Emily truly added to the story. These brothers have a bond that will transcend the words on your kindle, you truly feel it.
I loved the end of this book, Ever's gesture towards Linc was so well done. And well the epilogue will make both Linc and Nix fans very happy!
About the Author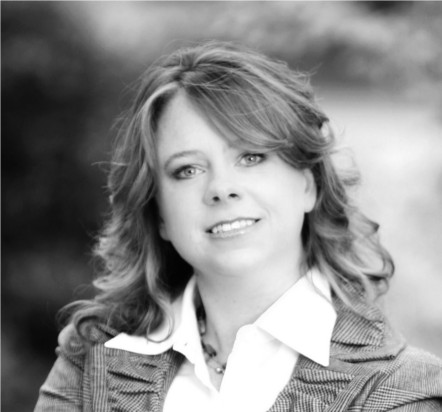 Sawyer Bennett is the pen name for a snarky southern woman and reformed trial lawyer who decided to finally start putting on paper all of the stories that were floating in her head. She is married to a mobster (well, a market researcher) and they have two big, furry dogs who hog the bed. Sawyer would like to report she doesn't have many weakness but can be bribed with a nominal amount of milk chocolate.