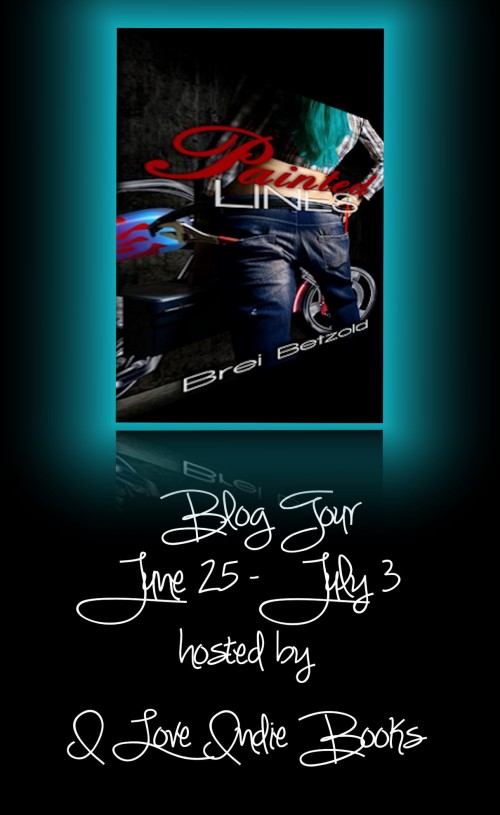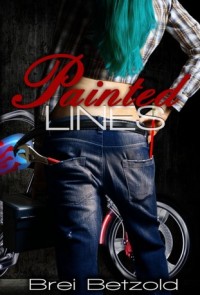 Today we welcome Brei Betzold to our blog as she celebrates her new book Painted Lines which released on June 18th.
Enter for some amazing giveaways using Rafflecopter below. Good luck!
---
5 STARS!!!
Synopsis
Scout has always wanted to follow in her family's business of custom bike building. Being female never stopped her from getting greasy and slapping on paint with the best of them, and made her work even harder at opening up her own shop someday.
When an opportunity to win $500,000 dollars in prize money presents itself, Scout and her group of misfit friends sign on the dotted line to be filmed for a reality television show to win it. But like anything in life there's always a catch to free money.
When nightmares of the past meet dreams of the future, Scout is forced to face her demons, or be quickly over run by the memories. In the midst of her inner turmoil, family will come home, and possibly a life she never expected to have could be within her grasp.
Kim's Review
Painted Lines is by far my favorite book that Brei Betzold has written to date. A strong lead female who doesn't fit the mold but also a story that's true to REAL life~ Scout 's past is still affecting her present and there is no way you won't be affected by what she's been through!
Scout is one of the boys at the shop ~She loves to customize the bikes so don't be looking for female who has to put on a pair of Jimmy Choo's and a sleek dress ~ NO Scout is REAL person and she does what she LOVES.
Thayne ~ um OMG Thanye ~ a tattooed pierced hottie that's a bad boy with a great heart! If I could order myself up a boyfriend he would be it! HE was AWESOME and he is what Scout needs!!!
I have to say if you are looking for a read that's true to real life then Brei is the author for you! She doesn't write "fluff" where every hearts desire is realized and everyone is magically cured at the end of the book. No she tells it like it would happen for most people and when you get the then end of PL you will want more ~ I do but the awesome thing is I can go back an re-read it over and over again cause it's that type of book! 5+++ star read that I highly encourage everyone to give a shot this is one book that has stayed with me since I've read it ~ To see someone get past all the pain by way of support from wonderful friends and family is awesome ~ they were there for her! You certainly couldn't expect her to "forget" or just "get over" her past that wouldn't be real and would totally ruin the book for me but with how Scout works through things is exactly I picture most of us outside in the "real" world do thus a character I could relate to! Simply brilliant!!!!
You can find more information about the author here: