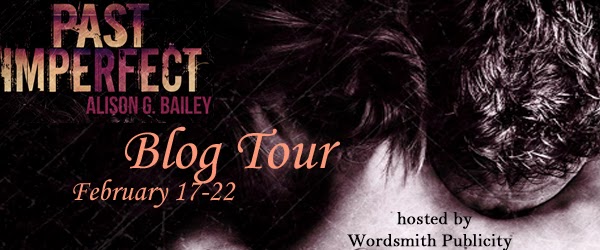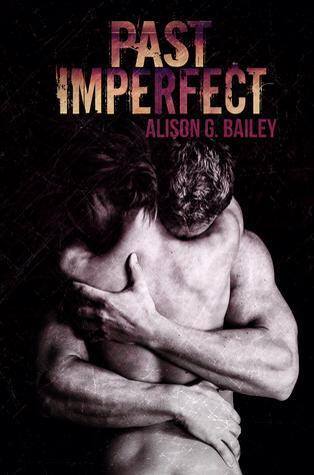 Today we welcome Alison G. Bailey to our blog as she celebrates her new book PAST IMPERFECT!
Enter for a chance to win some amazing giveaways using Rafflecopter below. Good luck!
---

In Present Perfect, Brad Johnson was sexy, cocky, rich and a complete Smurff**ker. He could afford anything he wanted and could charm any girl he set his eyes on. Everything was laid out in front of him, all for the taking except the one thing he craved and needed. A tragic event forces him to reevaluate his life. When he tries to change, will the people in his life let him move on from his past or will they constantly hold him to the life altering mistakes he's made?
Mabry Darnell is intelligent, ambitious, beautiful, and sassy. Secrets from her past haunt the present causing her to question her actions in order to shield her heart and protect her life.
From the moment Brad and Mabry met, their connection was strong, intense, and electrifying. Both knew they had found the one person who could satisfy what the other ached for. When their pasts collide with their present, will it prevent them from having a future together or will love be strong enough to conquer their demons?

Christine's 4.5 STAR Review!!!!
Alison G. Bailey writes complete perfection! I never thought I would love Brad as much as I ended up loving him at the end of this book.  Present Perfect was on my Top Reading List of 2013 so I couldn't wait to dive right into Past Imperfect to get to know Brad Johnson more – the rich, cocky yet totally misunderstood bad guy from book 1.
I have to admit that I did have a special place in my heart for Brad in Present Perfect though he was a total Smurff**ker.  Meeting the woman that would capture his heart, Mabry Darnell, a tough career oriented lawyer filled my heart with pure joy.
But Mabry like Brad is not without her secrets.  Though she seems to put together and happy on the outside, inside she is hiding deep secrets that eat away at her emotional and physical well being.  Because of this Mabry tries so hard to keep her relationship with Brad purely physical and to not get attached but Brad is a completely different person in this book and pursues her relentlessly.  Brad's relentlessness is magnificent – he knows what he wants and won't back off – he knows what will calm Mabry, he knows her inside and out and I am in utter awe of him.  Since Present Perfect, Brad makes a conscious effort to be a better person and I couldn't be more proud of the man he has become.  He had made such HUGE strides to be a better person for himself and for Mabry – learning from his mistakes of the past and my heart is just filled with love for this wonderful man.
For both characters to move forward to a bright future together, they will need a strong combination of forgiveness, healing and love.  Mabry's issues and insecurities break my heart, her past and her father abandoning her all creating the insecure and alone woman that she is today.
Will Brad be able to save her as she has so obviously saved him?  Can she overcome her illness and strive for a future with the man who so loves her with his complete being?
You will have to read this book to find out!
WAMFU!  You will understand this once you read this book….the beautiful epilogue and looks into the future have me smiling, laughing and just fill my heart with complete happiness and love.
We all make mistakes…and we learn from them to become better people.  And I can't think of two more deserving people to have the ending that they did.
Alison G. Bailey's writing in both past and present alternating POV's allows the reader to get the full effect of how the choices you make, the circumstances you have to live with shape your future and who you become.  I felt so completely vested in these characters and experienced all of their pain and suffering, happiness and love.  I was with them through all ups and downs in this relationship and the writing was simply amazing.
If you are looking for a different read among the many books out there, where you will get fantastic writing and a story that will keep you interested throughout and where you will experience every beautiful emotion that the author intended you to feel – pick up a copy of this author's work – you will not regret it!
Great job! <3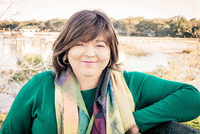 Alison was born and raised in Charleston, SC. As a child she would create (write) additional scenes to TV shows and movies that she watched. She attended Winthrop University and graduated with a major in Theater. While at school she began writing one act plays which she later produced. Throughout the years she continued writing and producing several one act plays, but then life got in the way and she hung up her pen for a while. At the end of 2012 a very talented author friend convinced Alison to go back to writing and see what happens. So she did and fell back in love with it. Present Perfect will be Alison's first self-published book. A few personal facts, Alison loves anything sweet, especially frosting, and is addicted to Diet Pepsi. Alison's philosophy: Don't let your obstacles define you. At times life can get pretty overwhelming, but with a great support system and a lot of humor you can get through them. If you have humor in your life your spirit stays strong and you can tackle anything.
Facebook | Twitter | Goodreads
---
Series Reading Order
Book 1 – Present Perfect – ON SALE NOW for $.99! This is a 5 STAR Read for Christine and a Top Read of 2013!  Read Christine's Review here!