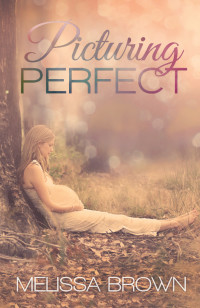 Today we welcome Melissa Brown to our blog as she celebrates her new book Picturing Perfect which released on June 12th.
Enter for some amazing giveaways using Rafflecopter below. Good luck!
---
4 STARS!!!
Synopsis
Life may not turn out like we planned, but sometimes that's what makes it perfect…
Hadley Foster has always been a planner. But, since the age of nineteen, things haven't exactly gone according to plan… not at all. And the changes continue to mount when a trip to Europe with her best friend starts a domino effect in all aspects of her life. Suddenly, the future she had envisioned for herself seems unlikely to happen. It's time to make a new plan… or accept the dominoes as they fall.
Jason Kelly has a great life. He's a successful self-published writer who's living his dreams. But, something is missing. Hadley Foster. Letting her slip through his fingers is one of his biggest regrets. Over time, he had to accept the idea of being without his first love as he watched her fall in love with someone else.
When circumstances bring Jason and Hadley back into one another's lives, they're forced to deal with their past, their present and the possibility of a future together.
Genre: Adult Contemporary Romance
Excerpt
I was twelve years old and finally brave enough to be in the same room as Jason without blushing and acting like a fool. It was his birthday and Auden had invited me over for a sleepover. While Jason was out with his friends, I left the t-shirt in a small gift bag in front of his bedroom door. And even though I was hesitant to do it, I signed the card. There was no going back and I was scared to death. It was my do-or-die moment. He had to know I cared about him.

The next morning, sitting at the breakfast table with Auden, Jason strolled out of his room wearing his dimpled grin and the "Camp North Star" t-shirt that I had bought for him at Spencer Gifts. Underneath the symbol for Camp North Star, it simply read, "It Just Doesn't Matter."

At the time, Jason was obsessed with the Bill Murray movie called "Meatballs" and his very favorite scene was when Murray rallied the entire camp to chant "It Just Doesn't Matter!" I saw that shirt hanging in the store and knew he needed to have it. But, seeing him wear it made my cheeks blush to a horrible shade of crimson.

"Nice shirt," Auden said with a laugh, having no idea that I was the one who had purchased it. I had seen it while shopping with her at the mall, but made a special trip back to buy it alone. I didn't want her to make fun of me. This gesture meant way too much to me.

"Isn't it?" Jason said, smoothing the cotton of the navy blue t-shirt. "It's my new favorite shirt."

"Where'd you get it?" Auden persisted.

Jason grinned at me, his dimple showing as it always did, before he directed his attention back to his sister. "Someone pretty awesome gave it to me. And that's all you need to know."

"Mmm-hmmm," their older sister Maya said as she took a sip of her coffee. A wave of embarrassment swept through me and I hung my head, looking down at my bowl of Cheerios. Auden turned to look at me. Her gaze burned my cheeks, but I continued to stare at the blue bowl in front of me.

"Okay, whatever," she said, finally dropping it. I went back to eating my cereal as Jason took a seat at the table. Mrs. Kelly placed a cup of orange juice in front of him.

"C'mon, let's go listen to CDs in my room," Auden said, pulling me up from the table. I could feel Jason's eyes on me as we walked out of the kitchen. I'll never forget that smile.

Auden closed the door and glared at me.

"Did you give my brother that shirt?"

"What does it matter?" I asked, my pulse racing. I had no idea if Auden would be upset or feel threatened by my feelings for Jason. All I knew was that I wanted to keep them to myself.

"Just tell me. C'mon, vault." That was our word. The word we always used when we were promising not to tell a secret. We'd put it in our "vault" and never breathe a word to another person.

"Vault?" I asked her with terrified eyes.

"Yes, vault. I promise," she said before narrowing her eyes at me. "Are you in love with my brother?" She was always the dramatic one.

"Ummm," I started.

"I knew it!" she yelled, pointing her finger at me. "Why didn't you tell me? You're my best friend! I need to know these things. All this time, I've been thinking you had a crush on Daniel McMillon!"

"From ceramics class?" I winced. "Um, no, that's gross."

She rolled her eyes as she sat down on her bed. "Well, you're always super nice to him."

"That's because he doesn't have any friends."

"Yeah, because his breath smells."

"Auden!" I yelled, my eyes wide.

"What? It does!" She shrugged. "Anyway, I totally thought you liked him because you always sit with him in class."

"I do not like Daniel." I shook my head with certainty.

"Well, that's a relief…although I have to say, liking my brother is kinda up there as far as the ick factor goes. I mean, c'mon, it's Jason. I mean, ew."

"He's not 'ew' to me."

"How long has this been going on?"

"Umm, I kinda lost track."

"Seriously?" A look of absolute betrayal crossed her melodramatic face.

"It's been a while, all right? Remember, vault."

"Vault, I know. Okay, so you got him the shirt. What else have you done for him?"

"Nothing."

"Well, he seemed to like it."

"I know, right?" I said, finally smiling as I remembered the sweet expression of gratitude on Jason's handsome fifteen-year-old face.

I looked to my best friend for approval, "Are you sure it's okay?"

"You liking my brother?" she asked, wrinkling her nose.

"Yes." I nodded.

"Yeah, I guess." She shrugged again. "I mean, ick. But, fine."

"Vault?"

"Vault. I promise."
Christine's Review
This is my first time reading a book by Melissa Brown and I so wish I went back to read Bouquet Toss and Champagne Toast though I know that this is a standalone book.  Melissa's writing is superb – this was a quick, sweet and romantic read and Melissa has been added to my list of must read authors as the writing alone was so detailed and beautiful in the descriptions.
Hadley Foster has everything mapped out for her life.  She would marry her long term boyfriend Tucker, be a teacher and have two beautiful little girls.  But from the prologue, we see how in life no matter how well you plan something, always expect the unexpected.  This book got me from page 1 and it will do the same for you – I can guarantee it!
Hadley has had a tough life since her father passed away and her mom went into depression resulting in her becoming a shell of the mom she used to be.  Little did she know how things could change so much for her one fateful night and how it could put her relationship with Tucker into question and whether or not he really was her future.
As she reconnects with her best friend's (Auden) brother – Jason Kelly – she remembers the crush she had on him as a little girl and I LOVE seeing glimpses into the past of innocent love.
With Hadley's change in career, the return of an old flame and the unexpected surprise that was just introduced into her life – will the planner be able to forgo her original plans for Plan B?
I could totally relate to the different emotions Hadley experienced throughout this book – the heart break, the fear of the unexpected and ultimately the unconditional love.   I hated Tucker from the get go – he was the epitome of a selfish, spoiled rich kid turned successful investment banker that only thought of himself.  In contrast, Jason was the underdog – the somewhat nerdy, glasses wearing Author who was endearing, sweet and thought of nothing but Hadley's well-being and happiness.  I loved his crazy t-shirts and all of the references to the '80's.  Most of all, I loved their history and that you can fall in love even at the earliest age of 13 and still never forget where and when you had your first real kiss – these are the moments that you can forever treasure in your heart.
The epilogue was complete perfection – sweet and romantic.  I recommend this to anyone looking for a standalone book with a HEA <3.
Job well done Melissa!
About the Author
Melissa Brown is a hopeless romantic living in the Chicagoland area with her husband and their two children. Aside from writing, she enjoys reading and baking. She also has a slight obsession with actor Henry Cavill and the TV show New Girl. This is her third novel.
---
GIVEAWAY
a Rafflecopter giveaway
BLOG TOUR SCHEDULE
12 June 2013
Angie's Dreamy Reads (REVIEW)
The Indie Bookshelf (INTERVIEW)
13 June 2013
Beauty, Brains and Books (REVIEW)
Morning After a Good Book (REVIEW)
14 June 2013
Shh Moms Reading (REVIEW)
TalkSupe (REVIEW)
First Class Books (EXCERPT)
15 June 2013
Bridger Bitches Book Blog (REVIEW)
The Book Avenue (EXCERPT & REVIEW)
Reading Books Like a Boss (REVIEW)
16 June 2013
Beauty Brains and Books (REVIEW & INTERVIEW)
Always A Book Lover (REVIEW)
17 June 2013
Mommy's Reads and Treats (REVIEW)
My Secret Romance (EXCERPT)
All Aboard the Book Blog (REVIEW)
18 June 2013
Becca the Bibliophile (REVIEW)
Sugar and Spice Book Reviews (REVIEW)
19 June 2013
Flirty and Dirty Book Blog (REVIEW)
Three Chicks and Their Books (REVIEW)
A Love Affair With Books (REVIEW)
The Little Black Book Blog (REVIEW & INTERVIEW)
20 June 2013
Book Bitches Blog (REVIEW)
Natasha is a Book Junkie (REVIEW)
Into the Night Book Reviews (REVIEW)
21 June 2013
The Autumn Review (REVIEW)
Devoured Words (REVIEW)
ToBeThode (REVIEW)