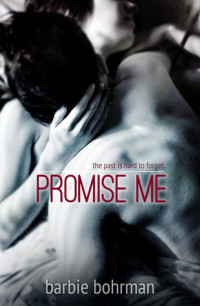 Today we welcome Barbie Bohrman to our blog as she celebrates her new book Promise Me which released on May 28th.
Enter for a chance to win a giveaway using rafflecopter below.
---
4.5 STARS!!!
Synopsis
Sabrina Chandler must go back home to face her past and confront her once best friend and ex-boyfriend who betrayed her in the worst way possible.
Returning to her past also means coming face to face with the boy who was standing in the shadows one fateful night. The same boy she made a promise to and who unknowingly walked away with her heart.
Can she move forward with her life when her heart is still 10 years in the past?
Christine's Review
To err is human, to forgive is divine.
Promise Me was referred to me by Claire Contreras and when she recommends something to me – I listen and put it at the top of my TBR list.  So naturally when I was invited to be a part of the blog tour, I said yes with much excitement!  For a debut novel, Barbie Bohrman did not disappoint.  This is definitely a new author that I am adding to my "always must read list" and I think you should too!
Before you continue – I want to point out there is cheating in this book so if this is a topic that you don't like to read about or if it makes you uncomfortable – STOP RIGHT HERE.
If you are ok with this subject and are interested to see how the characters in this book deal with it, let's continue….
The book opens with Sabrina seeing the love of her life – Chris – kissing her best friend Lisa at a party that she was not supposed to attend.  Sabrina is graduating high school and snuck out of her house to surprise him at the party and much to her dismay catches them in the act.  And rather than confront him then and there, Sabrina is comforted by hot bad boy Tyler who admits that this has been happening for months.  Tyler walks Sabrina home and I am honestly touched by the range of emotions that this one encounter has made me feel.  Despite being labeled the town bad boy, I find Tyler to be caring, sweet and genuine.  And that despite his youth, someone at that age could be so mature and kind, really had me fall in love with him from the start.
Sabrina leaves her hometown to escape and to attend college in Florida.  She finds a new best friend in Julia whom she trusts and adores.  And she makes a name for herself doing what she loves – working in an art museum.  Time has passed and ten years later she is invited to her high school reunion.  Having some doubts on whether or not to attend, she realizes that she wants to go home to see Tyler because for the past ten years she has always had him in the back of her mind.  Sabrina hasn't had many real relationships and so to finally move on and not question "what could have been", she puts her fears and anxiety behind her about seeing Lisa and Chris (who are now married) and flies home to go to the reunion.
Sabrina and Tyler are SMOKING HOT!  The connection that I felt in the beginning of the book between these two is undeniable and in my heart I really feel that they can make it work.  Sabrina is only home for a short period of time but they spend a lot of time together and realize how much they mean to each other…sighhhhh…..And this time around, Tyler will do anything and everything not to let her go.
"Every time I hear or see you cry it kills me just a little bit more because I know it's me who's to blame for it. I know I'll never be good enough for you…I knew it back then, and I fucking know it for sure now. I know I don't have any right to ask, but if you give me another chance, I swear I will spend the rest of my life trying to put that beautiful smile back on your face. Because what I came here to tell you is that I need you…I need you like I need the fucking air to breathe."
But like any real world relationship, there will be obstacles and some sadness and some love.  Will this couple be able to survive the distance?  And will Sabrina ever be able to open her heart again to love and trust?  You will have to pick up this wonderful book and find out for yourself.
This was an amazing book that started with youthful innocence and ran the whole spectrum of emotions.  Its a beautiful love story about second chances and forgiveness.  Barbie did a great job making me feel what the characters were feeling and experiencing and I didn't want to put this book down.  I wanted to cry, I was angry and I definitely laughed and smiled.  I can't wait to read more from Barbie and look forward to see some of the secondary characters from this book in future books.
Great job Barbie! 🙂
For those who have already read – there is an epilogue – check it out here
About the Author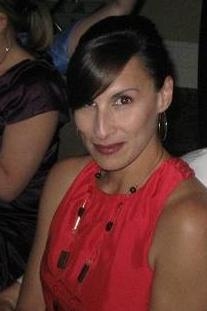 Barbie Bohrman was born and raised in Miami, FL. She moved to the New Jersey after getting her Associates Degree in Liberal Arts at Miami-Dade Community College. She currently resides in the Garden State with her two children. Her hobbies include movies, great TV shows, reading, reading, and even more reading.