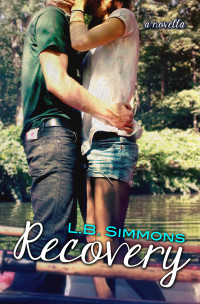 Today we welcome L.B. Simmons as she celebrates her new book Recovery which will release on June 13th.
Read Christine's 4 STAR review for book 1, Running on Empty here.
Enter to win an amazing giveaway using Rafflecopter below. Good luck!
---
4 STARS!!!
Synopsis
I have the perfect life.
I've finally found my happy ending.
I fought through the loss of one husband, lucky enough to be given a second chance at a lifetime of happiness. Settling into our new lives, however, may not be as easy as it seems.
What really happens after the fairytale ending? What happens after the prince rescues the princess? After he sweeps her off her feet and carries her off into the sunset? Do they truly live happily ever after?
Well…
This is our story.
Christine's Review
For those who have read Running on Empty, this is book 1.5 in the series and continues with the love story of Alex and Blake…sighhhh…..
It's their wedding day and I am so excited to see the next phase of their life together…Alex's 3 beautiful and fun girls are ever present in this story as well as her best friend Harlow who is as funny as ever!
I do not want to reveal any parts of the story as this novella is not out yet so I will tell you what I like about this book –
I am still loving the fun and hysterical notes to self!
"The Office" had me laughing out loud…how genius!
I am still so in love with this sweet man Blake – his reassuring words to the girls about their father and how he will never replace him but hopes to follow in his footsteps…this man made my heart melt over and over again.
So as they say – the honeymoon doesn't last forever and Alex and Blake will go through their ups and downs.  Yes, their love is still as strong as ever but will Alex, who has gone through a period of time where she had to take care of everything on her own be able to relinquish control over everything and allow Blake to help and really become a part of her life and her children's?  Will she be able to depend on someone again and show Blake how much she needs him?
I will say that L.B. Simmons knows how to write emotions well…I connected with these characters on a whole different level in this book.  I experienced everything – the genuine love, the hot sex and the tears.  I am a spiritual person and appreciated the sense of God in the afterlife watching over us.  I have always been afraid of death and this gave me hope that there is more for us after we die and that we do get to see our loved ones again.
This could be described as a beautiful epilogue – allowing us readers to see even more past the HEA in Running on Empty.  I was content and had a smile on my face.  So thank you Ms. Simmons for allowing us to see more into the lives of this family and I look forward to reading even more from you soon!
Favorite Quotes from the book:
Live your life without fear, and love with no regret.  That's the way it should be.
Everything works out eventually.  You just have to have patience.
About the Author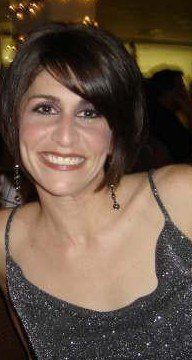 L.B. Simmons is a graduate of Texas A&M University and holds a degree in Biomedical Science.  She has been a practicing Chemist for the last 11 years.  She lives with her husband and three daughters in Texas and writes every chance she gets.
Website | Twitter | Facebook | Goodreads
---
GIVEAWAY
a Rafflecopter giveaway